Re: General Gaming Discussion
---
Isn't that a PS1 game?

I'd be down for a Gecko remake too!
---
SKULL KING KNUCKLES


5x PWA WORLD CHAMPION
2x PWA INTERCONTINENTAL CHAMPION
9x PWA TAG TEAM CHAMPION [current]
13x PWA PURE CHAMPION
2x PWA WOMENS CHAMPION
14x PWA PRESTIGE CHAMPION

JOIN PWA TODAY
Re: General Gaming Discussion
---
Gecko remake not gonna happen, they screwed up the copyrights.
Re: General Gaming Discussion
---
Final Fantasy VII Remake will be in this.
Good. Gooooood
Join Date: Aug 2003
Location: Deep in the dark side of the force
Posts: 22,747
Points: 8,095
Join Date: Apr 2015
Posts: 1,869
Points: 8,413
Re: General Gaming Discussion
---
---
Despite what you may have heard about so-called "smark marks" and the "IWC" some of us are actually here to help. All you have to do is ask.
Quote:
As a kid I wanted to believe it was real but back then we had real fights in school and I went to sling this guy into a pole like wrestlers would do when they threw guys into the ropes and the kid didn't move and when I tried it again he punched me, I knew then that wrestlers were working together in the ring.
Quote:
It's insane that we're going to applaud a wrestling company for doing this.
It should be 100% standard across pro wrestling.
Quote:
Originally Posted by
Jupiter Jack Daniels
View Post
And the minute you compromise that for a check, I can't feel sorry for you. You got what you wanted, therefore you got what you deserved.
Join Date: May 2019
Posts: 4
Points: 15
Re: General Gaming Discussion
---
A friend introduced me to download free games apex legends
in apknite, after only 1 week of playing I really got addicted to it too or both cach and play pictures and sounds
Re: General Gaming Discussion
---


Rage 2 launch trailer. Even though I'm ploughing through Days Gone; I'm looking forward to Rage 2 and I did pre order it. I found it funny how they take the piss out of the ending in the first Rage. The last level in the game was very underwhelming.
---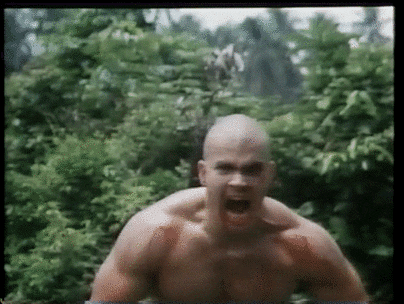 You can find my wrestling match reviews HERE:
http://zep81wrestlingreviews.blogspot.co.uk/
Re: General Gaming Discussion
---
Picked up Grim Dawn and Wasteland 2 on sale on Steam.
---
DEATHRIDER

I also talking about wrestling on my Twitter if you want to follow me or whatever...