In late 2010, WWE's Board of Directors made some major staffing changes to the WWE. The new staff got rid of NXT and Superstars, bringing the WWE back to two shows per week; Raw on Mondays with new General Manager Stephanie McMahon, and SmackDown on Thursdays, with General Manager Theodore Long.
Vince McMahon then decided to also change up both shows by editing them completely. New superstars, a new draft, and the biggest announcement of them all? WWE is no longer PG; but is returning to it's original "Attitude Era" format.
The draft and first show will take place on Monday December 13, 2010 during a three hour Raw special.
Upcoming Pay-Per-Views
******************************
January 16, 2011 - Royal Rumble
February 6, 2011 - Insurrextion
April 3, 2011 - WrestleMania XXVII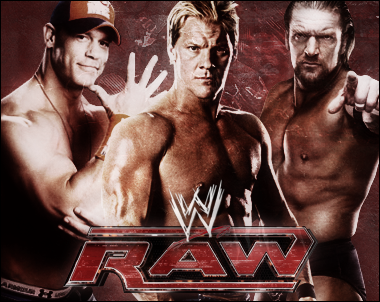 General Manager
- Stephanie McMahon
WWE Champion
- Chris Jericho

WWE Tag Team Champions
- Cena & HHH

United States Champion
- The Miz
Divas Champion
- Eve
Superstars
*************
Chris Jericho
John Cena
Triple H
The Miz
Antonio Banks
Chris Sabin
Alex Shelley
Bryan Danielson
Shawn Michaels
Boris Alexiev
Taka Michinoku
Drew McIntyre
Justin Gabriel
Evan Bourne
Primo Colon
Kazarian
Christian York
Johnny Devine
Bobby Lashley
Alberto Del Rio
Escobar Alexandria
William Regal
Eugene
Brian Kendrick
Paul London
Bradley Stone
Christian
Rob Van Dam
Divas
*********
Eve
Serena
Layla
Kelly Kelly
Michelle McCool
Kaitlyn
Molly Holly
Madison Rayne
Tag Teams
************
Cena & HHH
- John Cena & Triple H
Motor City Machine Guns
- Chris Sabin & Alex Shelley
Divinity
- Christian York & Johnny Devine
Los Maritas
- Alberto Del Rio & Escobar Alexandria
R&E
- William Regal & Eugene
The Hooliganz
- Brian Kendrick & Paul London
LayCool
- Layla & Michelle McCool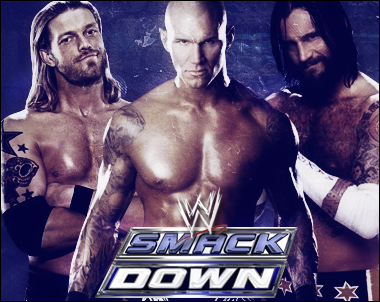 General Manager
- Theodore Long
World Heavyweight Champion
- Randy Orton

World Tag Team Champions
- Rated RKO

Intercontinental Champion
- CM Punk
Womens Champion
- Beth Phoenix
Superstars
*************
Randy Orton
Edge
CM Punk
Ted DiBiase
Brett DiBiase
Claudio Castagnoli
Mick Foley
Suicide
Jeff Hardy
Kurt Angle
Tyson Kidd
Matt Striker
Konnan
Justin Credible
Skip Sheffield
B.G. James
Eddi Jones
David Hart Smith
Kaval
Nick Sinn
The Big Show
Matt Hardy
Rey Mysterio
Shelton Benjamin
Sheamus
Chavo Guerrero
Charlie Haas
Cody Rhodes
Divas
*********
Beth Phoenix
Tori Wilson
Trish Stratus
Miss Brooks
Alexa Laree
Nattie Neidhart
Rosa Mendes
Tag Teams
**************
Rated RKO
- Randy Orton & Edge
The Fortunate Sons
- Brett DiBiase & Ted DiBiase
Team X-Treme
- Jeff Hardy & Matt Hardy
Team America
- Kurt Angle, Charlie Haas & Shelton Benjamin
The Hart Dynasty
- David Hart Smith, Tyson Kidd & Nattie Neidhart
The Alliance
- Justin Credible & Eddi Jones
T2
- Tori Wilson & Trish Stratus
​