Worldwide Wrestling Promotions - The Beginning
NEW FLORIDA PROMOTION STARTING UP
credit: pwinsider.com
19th July 2010

A new upstart wrestling promotion, said to have major financial backing behind it, has been quietly putting together a business plan in Florida and signing talents. A number of wrestlers have been signed to contracts or asked to sign letters of intent they will work for the promotion, along with confidentiality agreements.

The promotion is still putting together it's business plan - I don't even know if there is even an official name for the promotion yet - and it's believed they wouldn't start actively doing anything until the Fall, with the idea of then focusing on 2011 for a full fledged launch. There's no word of taping dates or television clearances or anything of the like so far. They are literally in the early days of the project and putting together their business plan, but with wrestlers being offered (and signing) deals, it's certainly newsworthy.

The backing for the group is said to come from a businessman named Peter Karoftis, who has worked for a number of years with Sterling Equities, a New York-based investment firm that owns The New York Mets organization, the SNY cable network, and several real estate and investment companies. Karoftis and Sean Davis, a long-time independent wrestler in Florida best known as one half of the Heartbreak Express tag team, are pretty much the core of the company at this time.

Kevin Kleinrock (Viva La Lucha, Wrestling Society X, etc.), Cody Michaels (WSX, XPW, etc.) and Mister Saint Laurent (longtime Florida promoter and personality who also did commentary for Ring of Honor) are also signed to work on the project, I have confirmed. Kleinrock will be working production. Laurent (who I believe is working on the talent and creative end) has promoted the "I Believe in Wrestling" indy in Florida. I believe there will be a crossover with that promotion's talent and the school connected to it as well.
FIRST NAMES ANNOUNCED FOR FLORIDA PROMOTION
1st August 2010
credit: pwinsider.com

The new Florida upstart promotion, now known as Worldwide Wrestling Promotions (WWP) today were able to confirm the first signings that they have been making over the last few weeks. It has emerged that Booker T and Scott Steiner have both signed deals with the promotion, as well as Christopher Daniels, who was released by TNA earlier this year and Bryan Danielson, just weeks after being fired by WWE after an incident during the original NXT original attack that violated WWE's strict PG guidelines.

Finally, Lisa Marie Varon, who recently left TNA after a contract dispute, becomes the first women to sign for the company, despite rumours of her potentially resigning. This more or less confirms that the promotion plan on running a Womens division.

The promotion is said to want to sign a blend of already established stars and more untried independent wrestlers as it looks to get running next year. A website has been set up at wwpromotions.com, where the company have said to proisr
NON-WRESTLING STAFF SIGNED FOR WWP
23rd October 2010
credit: pwinsider.com

We can reveal that WWP have started to put together their as they aim to get started next year.

Former WCW and TNA announcer Scott Hudson is set to be the play-by-play voice to promotion and he is set to be joined at the announcers table by former ECW World Heavyweight Champion ''The Franchise'' Shane Douglas, who has been looking to start a career as an announcer for a while.

Former ECW ring annoncer Stephen DeAngelis and SHIMMER backstage interviewer Becky Bayless, who recently had a tryout with TNA, have been earmarked by backstage staff to take up those respective roles in the promotion.
WWP ROSTER RELEASED
credit: pwinsider.com
27th December 2010


After a quiet couple of months, the WWP roster has finally been released today, with more than 40 names having signed for the promotion. In addition to the names already released, notable names include former WWE stars Carly ''Carlito'' Colon, Low-Ki, Charlie Haas, Shelton Benjamin, Gregory Helms, Candice Michelle and Katie Lea, ex TNA stars Monty Brown, Homicide, Raven and Rhino and recently released Knockouts ODB, Melissa ''Alissa Flash'' Anderson and Ayako Hamada.

There are also some surprise independent names, such as independent stars Jon Moxley, Tommy Mercer and Sterling James Keenan, British womens wrestler Erin Angel and SHIMMER stars Annie Social, Rayna Von Tosh and Tenille Tayla.

The promotion aims to kick off at the beginning of next year and are currently in negotiations over a TV deal.
Roster
Men

Booker T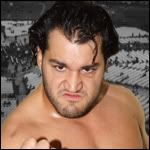 Brent Albright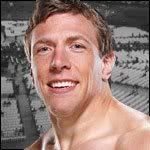 Bryan Danielson



Carlito Colon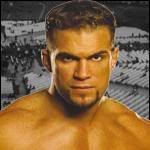 Charlie Haas



Christopher Daniels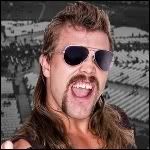 Cody Deaner



Colt Cabana



Giant Bernard



Gregory Helms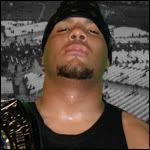 Homicide



Jack Evans



Jon Moxley



Ken Doane



Kevin Thorn



Lance Hoyt



Low-Ki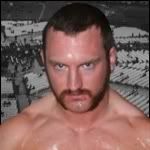 Matt Cross



Monty Brown



Paul Burchill



Paul London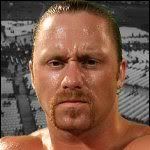 Petey Williams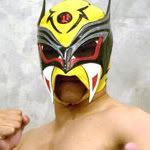 Puma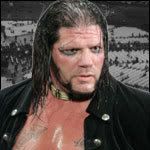 Raven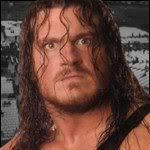 Rhino



Scott Steiner



Shelton Benjamin



Sterling James Keenan



Tommy Mercer



Trevor Murdock


Women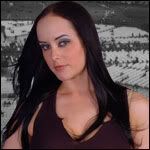 Annie Social



Ayako Hamada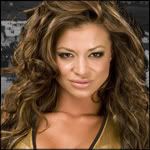 Candice Michelle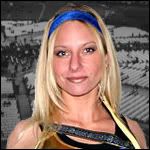 Daizee Haze



Erin Angel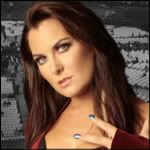 Katie Lea



Lisa Marie Varon



Melissa Anderson



ODB



Rain



Rayna Von Tosh



Sara Del Rey



Shelly Martinez



Tenille Tayla


Non Wrestling Staff



Scott Hudson - Play By Play Announcer



Shane Douglas - Color Commentator



Stephen DeAngelis - Ring Announcer



Becky Bayless - Backstage Interviewer
​