Discussion Starter
•
#1
•
I think it's no secret that fans are asking for something a little...different from today's WWE product. And if I had the desire (or the time for that matter) to explain how much change they want in today's product, I'd probably never get this finished. In case you didn't get what I was just saying there, there's a lot wrong with what's being put on screen right now. And I think that's a common feeling shared among most of the people on this forum.
For those of you who don't know, I am one of those people who have stopped watching the current product. And as of now I have no desire to watch it anytime soon. I didn't even watch Smackdown's fox debut (because that was the day of my wedding but either way, I probably wouldn't have watched it). And I too think there is a lot wrong with the current product. But I'm going to focus on one aspect. And that is the characters.
So no, it's not necessarily about Seth Rollins. But to me, Seth Rollins perfectly demonstrates what is wrong with today's WWE, and why if Fox ever wants things to improve in the ratings department, this is one aspect that needs to be improve upon (even though Seth isn't on Smackdown, but that's not the point). This isn't going to be a typical columns thread for me. There's no titles breaking down each individual point, I just want to take this opportunity to rant a bit and hopefully, I can help clear up one of the main frustrations with today's product, and shed a little light on why WWE's current roster simply can't work with what fans are looking for.
Now, let's just get this out of the way before I continue. I am not here to trash Seth's talent. I am not here to discredit his abilities. We already know how I feel about him. I find him to be an extremely untalented Pro Wrestler. His saving grace seems to be his in-ring work, and to me, he's incredibly flawed in that regard too. But I will make this thread while giving Seth the benefit of the doubt. I will say what I am about to say, with the assumption that Seth is in fact capable of being a great character worker (even though I personally do not think he is capable of that).
When Seth Rollins first rose to the top of the ranks in the Shield, I didn't have any real issues with him. His role in the group was clear. He wasn't an individual. He was part of a group, he was the piece to a puzzle. He was part of an idea, an idea of three very talented individuals who all stood out in their own way. Dean Ambrose was the leader, the spokesperson, the man with the big mouth but was capable of backing it up with a vicious brawling style. Seth was the man who put it all together, the glue that kept the pieces together, the incredible athlete who was there to be the daredevil and speed of the group when needed. Roman was the silent one, the man of few words but a complete bad ass. He was the powerhouse of the group, capable of standing up to the bigger and badder opponents that came across the Shield's path. I had no issues with this group (until they made Roman the main mouthpiece and leader, a role he wasn't meant for and they fucked it all up). No, I don't think they're an all time great group like WWE likes to pretend they are, but for the most part I did enjoy them.
But that didn't mean my issues with Seth as a performer weren't there. But this? This was a perfect role for him.
Single run Seth is where the issues started to show.
Whether it's heel or face Seth, the main thing that always bothered me with him came down to one common factor. Lets see if anyone can figure it out. I'm going to show some photos of other people from WWE in the past.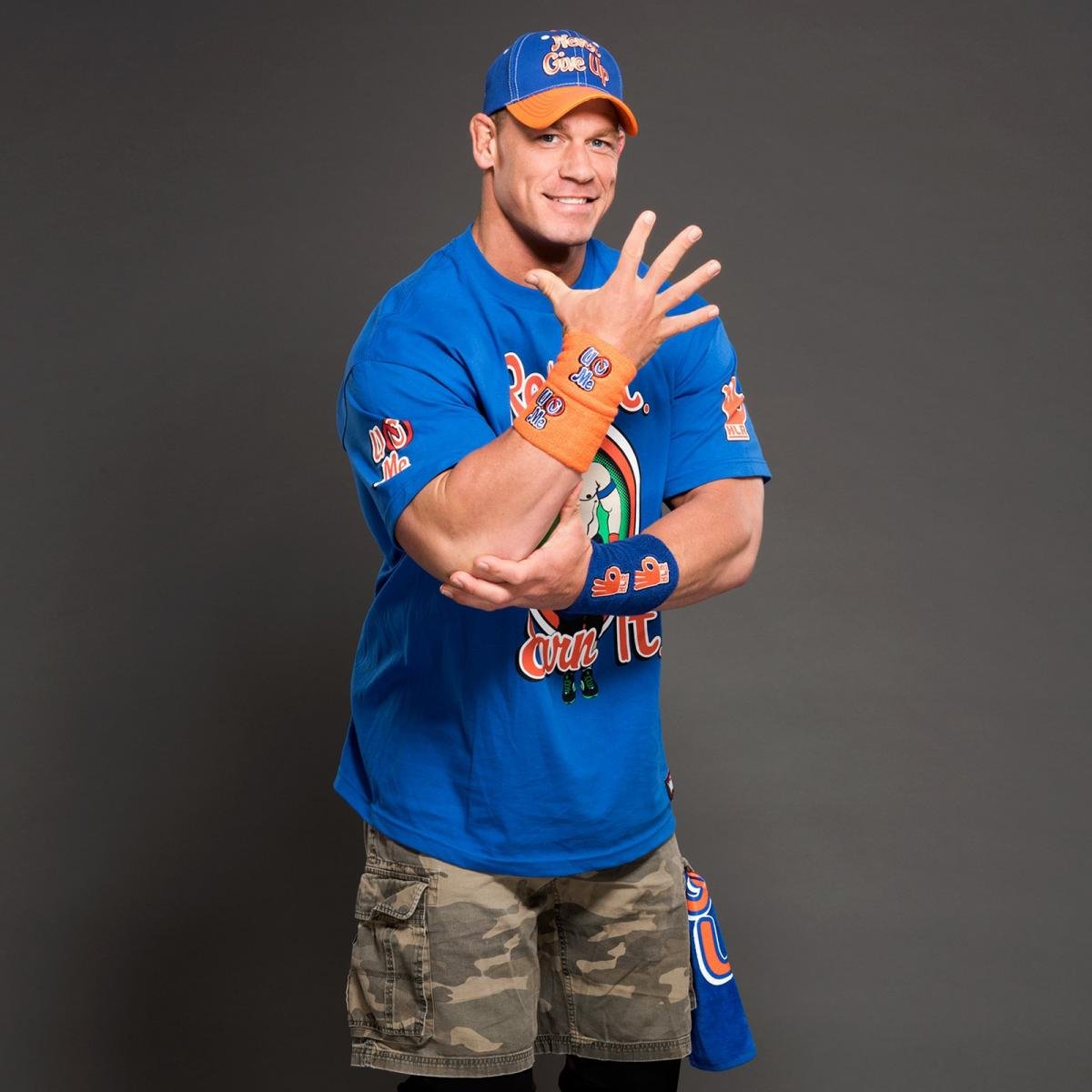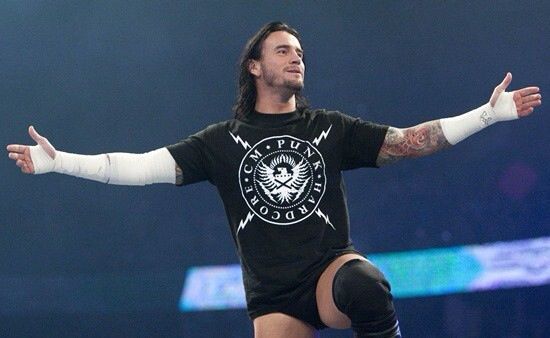 Anyone see anything about these people that stand out? Of course you do, because there is something, about all of them, that stands out. Just based on first impressions, The Rock, Steve Austin and Batista seem like legit bad ass people that you wouldn't want to mess with. You could tell CM Punk and Rowdy Piper are legit ass holes just from the pictures alone. Hogan, Savage, and Cena are just full of personality from their own photos. You can work off of so much from these people. There's actual character here. And there's SO much more examples I could have used, but I wanted to keep this limited to ordinary people acting out a character (except for CM Punk to an extent, but even then, he had the personality to make it work, he is his own unique character in of itself).
Now lets show a picture of a different Pro Wrestler shall we?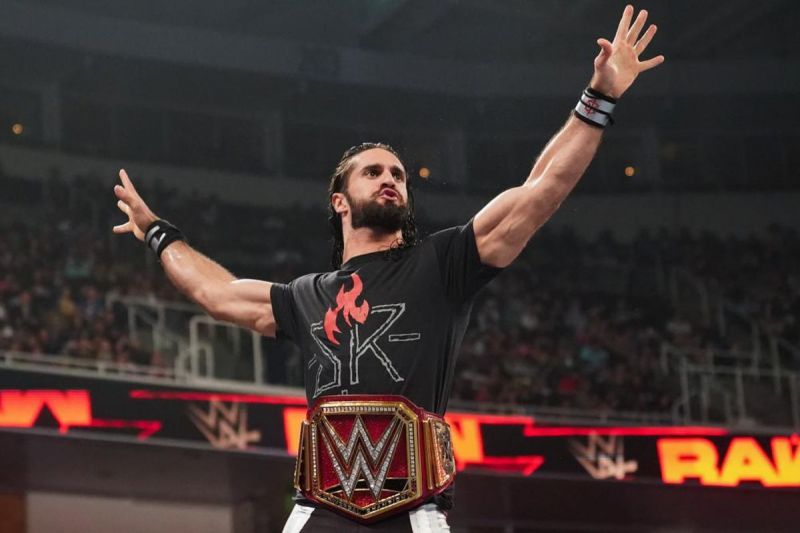 Please, try to sit there and tell me what you were able to make of Rollins based on this picture. Really try. What about him stands out? He has long black hair and a beard, and he's in pretty damn good shape. Okay? Cool. But based on this, I'm not getting anything about who he is as a person that makes me interested in him.
It's almost as if he's just an ordinary guy.
And that's it. That's all there ever was to him. There was nothing spectacular about him. There was nothing different about him from any guy that I'd come across at work. There was nothing I could find interesting about him because there's no character here. When he's a heel, he's just a coward. When he's a face, he doesn't fear anyone. I guess he's a great athlete? Okay? Cool. My best man was a great athlete in high school.
You may ask why this is important and why I am using this example. Well, let me explain why. You're a first time viewer and that person above is the first thing you come across. How likely do you think people are going to be to care about what this man has to say? He has no distinct personality that makes him stand out. He doesn't look like anyone worth giving a shit about. He has nothing. People don't watch Pro Wrestling with the intention of seeing who the best athletes are, or the best in-ring performers. Actually, scratch that. They don't watch WWE for it. But then again, you can't watch any product of Pro Wrestling if that's all you have. Because without everything else, the in-ring action is meaningless. Because WWE and Pro Wrestling itself are both scripted concepts and fans understand this, people are going into these shows with the idea that they are going to leave entertained. They are there for the story because that's what Pro Wrestling is. People don't watch baseball for the story, they watch for the game. They watch to see the best baseball players in the world either play on their favorite team or against it. But that's because there are no predetermined outcomes. There is no fix here. You are there to see who will win. People are a fan of the sport and enjoy seeing the best go to work.
So going back to my original point about seeing Rollins for the first time, most people aren't going to see a typical segment from him and go away from that saying "hey, I want to know more about this guy". They aren't going to care what his reaction will be to certain situations, because we already know how he's going to react.
We've all seen this, right?
Yeah, it's both hilarious and damaging to Seth's character. And I agree with that, for the most part. There is one thing that not a lot of people talk about with this moment that I think hurts Seth.
Bray was meant to be scary in this situation. And that's exactly how Seth reacted, with fear. If a regular guy sees something like this, how are they going to react? They will usually react in fear. Once again, Seth is just an ordinary guy reacting the same way anyone else would.
And that simply isn't inspiring. That isn't interesting. That isn't something that makes me want to come back next week and wonder how he's going to react, because we already knew what would happen. WWE wants you to think that Bray is scary, and Seth needs to showcase that. That doesn't help Bray, it just hurts Seth.
Lets take this opportunity to swap places for a moment. Lets say, The Rock, was in Seth's place in this feud. How do you think this would go down? Well, odds are, The Rock would never show this kind of fear against Bray, because that's simply something a face Rock would never do. It wasn't who he was. But would that hurt Bray? No. In fact, it would make me more interested in him. It would make me wonder how Bray would react to someone not being afraid of him, how he would deal with the fact that someone laughed in his face. What lengths would Bray go to in order to make The Rock feel this fear he wants him to experience? And how would the Rock react to it? Just right there, I feel there is more story possibility and more to work off of.
But all of that works the way it does because The Rock isn't just some great athlete. He wears sunglasses inside and talks about himself in the third person. There is nothing normal about him. He doesn't talk normal, he doesn't act normal, he doesn't look normal. That was the entire point. And notice how I didn't even mention his mic work, or his in-ring work, or anything else of the sort. And I am not saying you can succeed in Pro Wrestling on just character work, but I am saying that you need something to work off of, and when it comes to being the main representation of the company, the main face of your entire organization, you need something about who you are that stands out to the common audience. You need something that will make people want to know more about you. You need something that will make fans want to listen to you, make you laugh, make you cry for them, just make you give a shit. All of the guys I have listed above had this and then some.
What Seth is now doesn't. He is just a regular person like you and me. And that is never the mindset I should have when looking at the top face of a Pro Wrestling company.
When I made this thread, I made sure to put the word "currently" in the thread title, because I want to make it clear that right now at this moment, the Seth Rollins we have is not a good fit to be the top guy. I am not saying he is not cut out for it. I am not saying that he is not talented enough to pull it off (even though I personally do think he is not meant for this). What I am saying is that what he has to work with will set him up for failure every single time. It does not matter how good the writing is, it doesn't matter how good the opponent and it doesn't matter how good he is (or isn't). Steve Austin wasn't able to truly stand out until he became Steve Austin. The Rock was booed like a mother fucker when he was Rocky Mavia. No one cared about John Cena when he was just a buff white guy who came out in wrestling boxers with generic music. But when he became a rapper? That's when people started giving a shit.
This is a problem that can be summed up with a lot of the top guys in the WWE roster. Even Braun Strowman strikes me as just an ordinary guy who is big. And people who are different like Bray and Lacey Evans are stupidly thrown into title contention right off the start and have no where to go after. WWE has a legitimate roster problem. And if WWE has any plans to fix their currently flawed product, then good. They can start with this one.
Oh and change that stupid fucking belt. I'm sick of looking at it.