So, let's go back to 2007-2009. I was honestly kind of worried about the future of the company. They were still using their same guys they had been using for years, so as a young obsessed fan, I looked into the indy scene (fell in love with it and the industry as a whole), and I looked at who would be the next generation of stars to lead the business after the "current generation" is done (which was Cena, Orton, Edge, Rey, Batista, then of course HBK, HHH, Taker, etc).
I found out about pretty much everybody that was rocking the indy scene back then. Guys like Bryan Danielson, Austin Aries, Prince Devitt, Tyler Black, many guys from the American indy scene, and also the Japanese pro wrestling scene, found out about guys like Kenta and Naomichi Marufuji.
And fast forward about 7 years later, really, 95% of the guys I found out back then that I thought would lead the business (mostly named above), did actually make it to the big time and to the top.
One guy I loved back then and always thought I would see in the WWE, as a main eventer against John Cena, was
Super Dragon
.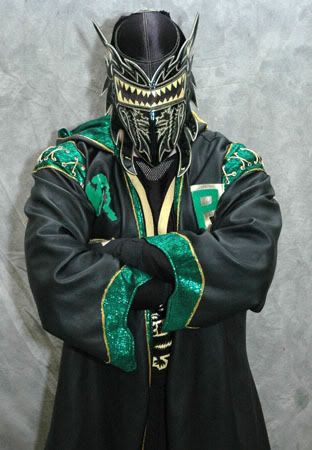 The coolest and baddest guy on the American indy scene back in the day, a fan favorite as well my favorite. Why didn't he make it to the WWE? Would you have liked to have seen him there? If so, against who?
I believe he was part owner of a pretty big wrestling promotion in California, so he may have actually been comfortable with just that.
EDIT: I, for one, always imagined he would become a big heel in the WWE, and always had visions of him curbstomping the shit out of John Cena.