Discussion Starter
•
#1
•
As we all know, AEW will crown their 1st ever Tag Team Champions with a tournament that will start when AEW starts on TNT in October. And very quickly, AEW has assembled together possibly the best tag team roster in wrestling. So with the time drawing near, I think it would be cool to look at all the potential options for their 1st ever Tag Team Champions.
1. The Young Bucks
They're The Young Bucks. What else do I really need to say? Former ROH, IWGP Jr. & Heavyweight, PWG Tag Team Champions. The main reason AEW even exists. Now obviously the argument against it will be that the 2 of the EVPs of the company should not be your first champions. But you know they will in that mix at the end.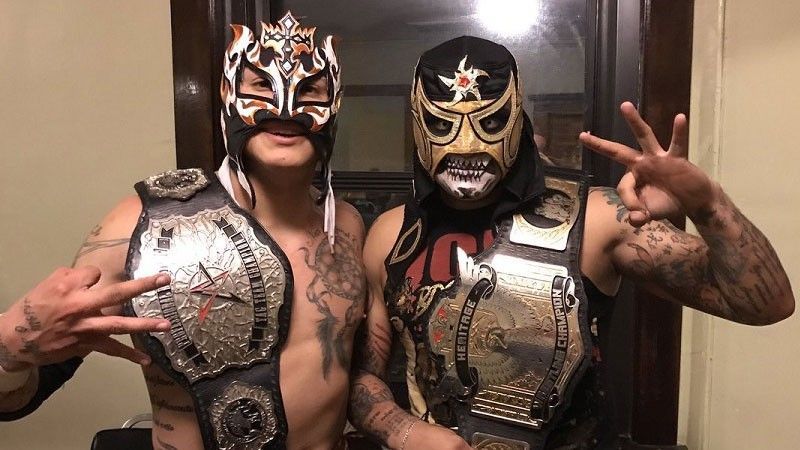 2. The Lucha Brothers
First catching my attention in Lucha Underground and then in several other promotions, The brothers Pentagon and Fenix have become 2 of the most popular performers in the wrestling world. Fenix with his death defying athleticism and stunts and Pentagon with his more "hardcore" style and undeniable crowd connection, together they put together some of the more spot festy matches you will see, that some people will love and others don't. I don't know what their exact contract status is with AEW. But given how they've been utilized so far, they clearly have to be considered favorites in this tournament.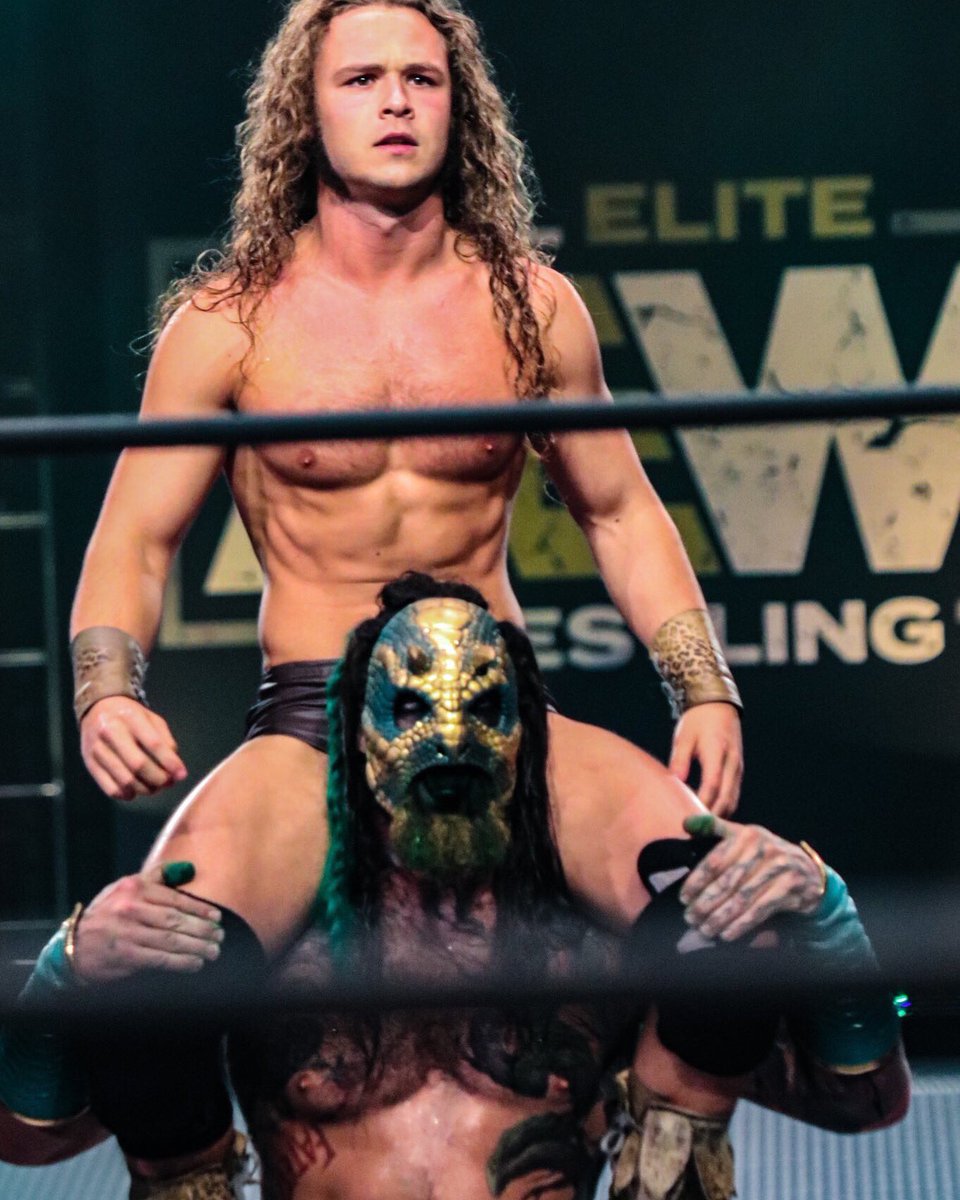 3. A Boy and his Dinosaur
A team that I'm sure will become everyone's sentimental favorite, if they haven't already. Full disclosure, I had no idea who Jungle Boy was until AEW came around. Luke Perry (RIP) has a son who's a wrestler? Neat. Luchasaurus is a guy who I at least knew from his past in NXT and his run in Lucha Underground as Vibora. In my experience watching them both, Jungle Boy has the makings of a great underdog babyface and a potential future star. And Luchasaurus is a guy who combines power and athleticism and really the closest thing AEW has to a big man right now.
Coming together through some BTE skits, these guys have taken a somewhat silly idea (mainly Jungle Boy going everywhere on Lucha's shoulders) and have instantly become one of the more likeable acts in wrestling. If Fight for the Fallen was any indicator, fans already love the act. And while they may not win the tournament, I wouldn't be surprised if they make it all the way to the Finals.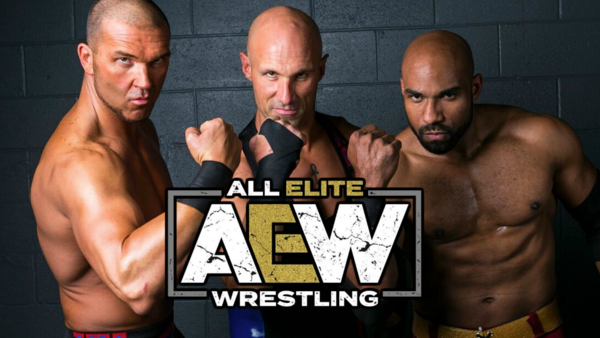 4. SCU
This charismatic trio provides great entertainment both in and out of the ring. Coming over along side the members of The Elite from ROH to AEW, SCU will likely play a big part of AEW going forward. That doesn't mean they will win a lot of titles. Simply that they will be used and counted on in a variety of spots, from singles to tag action and expected to deliver. They're the perfect mid to upper tier team for AEW. And while I see them winning those titles down the line, I don't see them being the 1st champions.
5. The Dark Order
The former Super Smash Bros are the one team in AEW who still feel like they're finding they're footing in AEW. I can't say much for what their former characters were, but now they have adopted a darker, almost supernatural gimmick, complete with their own minions (Creepers) to do their bidding and their own unique promos. It feels different than anything else currently on AEW. Though again, they're still finding their way. But, they're heels. And that alone could propel them into a Finals spot.
​
6. Private Party
Another act I had no idea about until AEW, these guys are 2 of the most exciting guys to watch out there with their electric in ring style. They're facing The Bucks 1st in this tournament so you know they won't get far, but this team is built for the future.
7. The Best Friends
The main talking point with these guys, obvious by the name, is their friendship for one another. To the point where they must hug each other during every match. Both talented guys, but unlike other teams, at the moment there's not much substance to them.
8. Angelico & Jack Evans
Two more guys I know from Lucha Underground, Angelico is a guy known for being willing to jump off of anything, no matter how high. And Angelico is one of the best trash talkers in the business, as well as an amazing athlete. They're 2 guys who I hope break out, but as of right now they're in the same boat as The Best Friends. Just not a lot of substance to them
Those are the 8 true tag teams AEW has right now. Time will tell what other teams come together in AEW or who else they sign. LAX for example is a team who if they do sign, could go very far in this tournament as well.
Who do you think will and/or should be the first Tag Team Champions in AEW.