Disclaimer--I know most of you don't change the channel regardless who comes out these days, so I know most people want to say Rollins; but I call BS on that no matter how bitch boy he is,there are a few out there that are far far worse...at least to me, because I turned it off a while because of some people.
Also 2nd and last rule, you can choose only one here; don't spout off two or three wrestlers, here's my pick: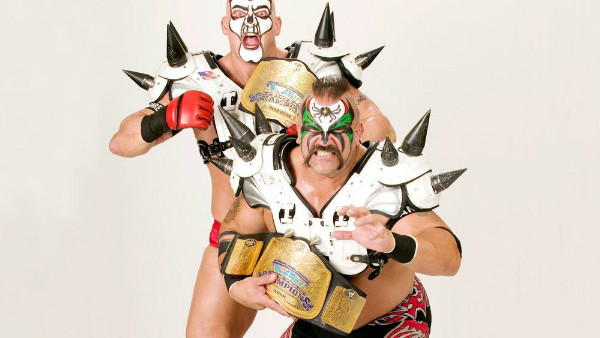 Heidenrich - It was a real tossup between him, Eugene, and Dave Sullivan, but I have to give this clown the nod. Got rocketed to the moon with very little skill (At least Eric Watts could move around okay in the ring, and got better as time went on.) State of those nursery rhyme promos he would cut...absolutely abysmal! How can we forget about "Legion of Doom 2.0," more like Legion of Doom the shareware version, possibly the worst tribute to Road warrior hawk they could possibly do. This run caused me to stop watching Smackdown for a good good while to the point I still have given up on it in ways.