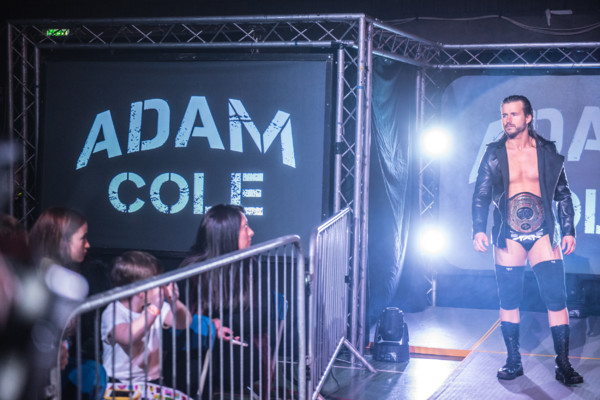 Wassup guys, Marky here aka WF's resident Adam Cole mark. A little over a year ago I made a list of the best Adam Cole matches, so I thought I'd update it with a little more context this time. Especially since it seems like Cole is headed to WWE very soon.
Honorable Mention:
vs. Jay Lethal, ROH Reach for the Sky Night 3 - **** 1/2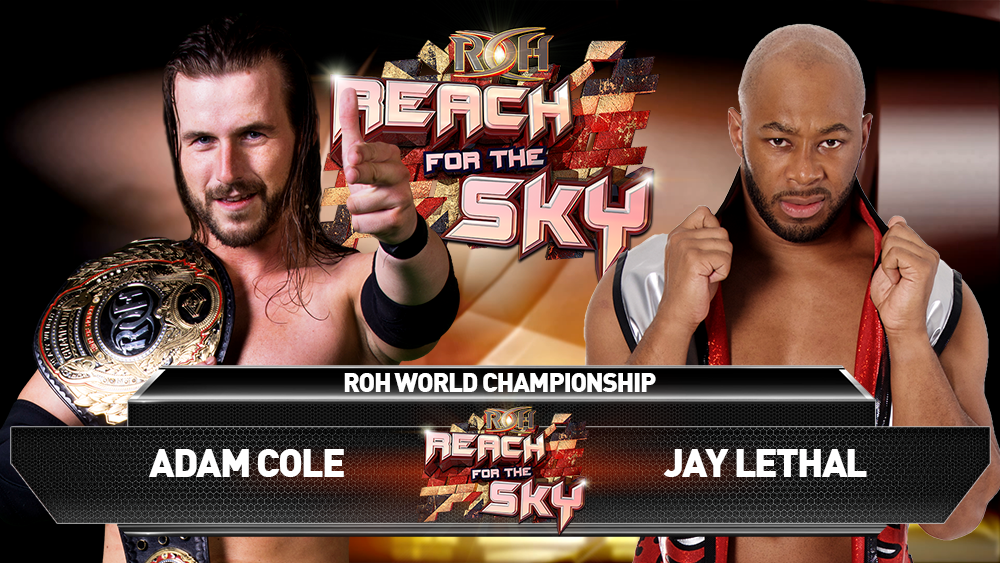 One of the biggest rematches in recent ROH memory in the UK had all the makings for a classic. Cole/Lethal II, this match featured a story of Lethal having being done with his anger of Adam Cole taking his title and shaving his head so he could focus. This match featured amazing babyface fire and selling from Lethal and great leg work from Cole.
vs. Prince Devitt, RPW Summer Sizzler 2014 - **** 1/2
An international dream match at the time. Two of the hottest non-WWE performers in Adam Cole and Prince Devitt. Devitt had the crowd on his side as he was heading for the WWE soon and Cole countered that with some vicious heel work, stiff kicks, brutal leg work. Devitt sold decently and strung together some beautiful offense.
Now onto the top 10 !
10. vs. Lio Rush, Road To Best in The World Day 3 (2016) - **** 1/2
A young & brash rookie in Lio Rush vs. the cocky arrogant veteran heel in Adam Cole. The story was set from the code of honor, Cole went to toosweet Lio & Lio told Cole to suck it. From there we were off to the races in a hot back & forth contest. A great mesh of styles from Lio's highflying to Cole's groundbased work.
9. vs. Christopher Daniels, Glory By Honor 14 (2014) - **** 1/2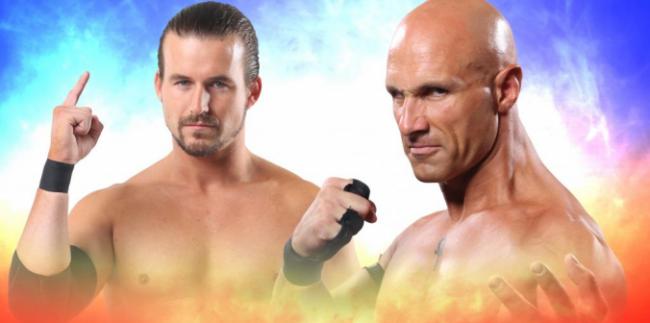 Very similar to the encounter with Lio Rush in the sense that it was the grizzled old vet in CD vs The Cocky heel in Adam Cole. Cole worked over CD's old body basically telling him that he can't hang with him. CD had to really work hard to get through Cole's work to show not only Cole but himself that he was still at a high level. CD showed so many flashes of young CD but Cole was just too much for him.
8. vs. AJ Styles, War of the Worlds (2015) - **** 1/2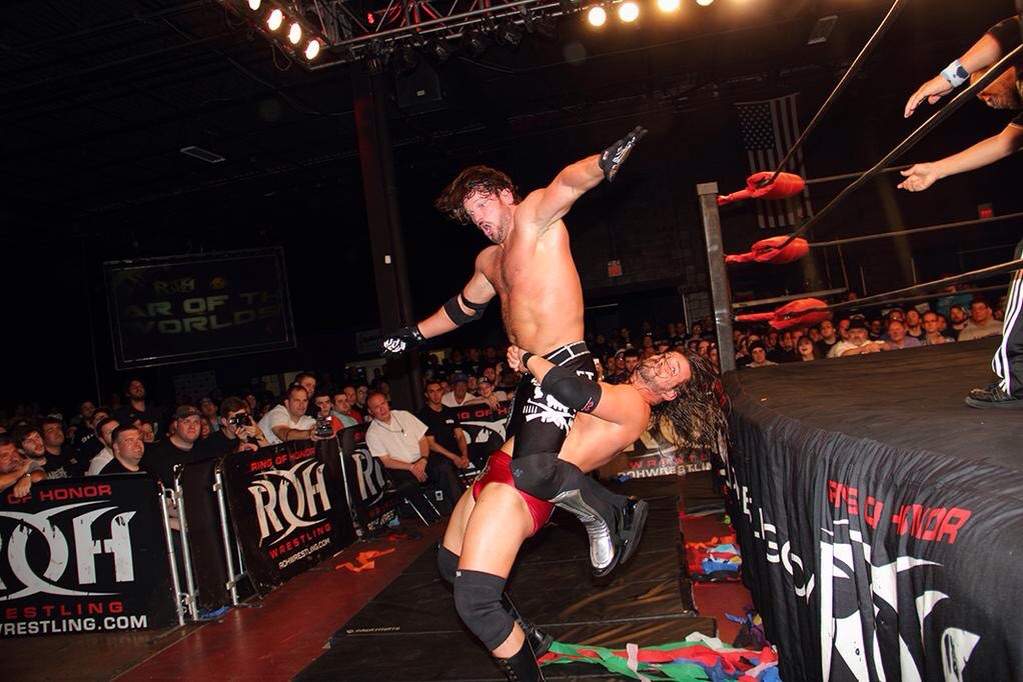 The comeback from his surgey, where he wasn't even supposed to be wrestling yet ! He hadn't been in a ring, hadn't done any work in 5 months. And what happens, Cole & AJ put on a freaking show-stealer.
7. vs. Kevin Steen, Mystery Vortex (2012) - **** 1/2
It was the culmination of the rise of heel Adam Cole in PWG. He won BOLA, stole the PWG title from Steen literally and now it was time for him to officially win it ! This was freaking brutal, so many awesome weapon spots, literally never was a dull moment here. Craziest spot had to be the steenplex on the chairs.
6. vs. Zack Sabre Jr, BOLA 2014 Night 2 - **** 3/4
From one of Cole's most brutal matches, to one of his most technically sound matches. This was a wonderful technical masterpiece, they traded so many holds, Zack was zack as usual and Cole more than held his own against him. These two clicked so well here.
5. vs. Jonathan Gresham, IWC Super Indy 16 - **** 3/4
The match I've been getting everyone to check out. One of the best matches this year with a simple yet extremely effective story. Cole comes in with an injured arm so Gresham works it, Cole counters that with working Gresham's knee. Add in 25 minutes and you got one of the best matches this year.
4. vs. Jay Lethal, Death Before Dishonor XIV (2016) - **** 3/4
In my opinion the last really big ROH match. This match had a wonderful build and it felt like a big match. The two biggest ROH stars who hadn't met while in their peaks. This match was an emotional rollercoaster. Lethal is so focused on getting revenge on Cole that he lets that get the best of him and it costs him. Such a beautiful story.
3. vs. Sami Callihan, PWG Is Your Body Ready? (2013) - **** 3/4
My favorite iron man match ever. You want a match that literally has EVERYTHING in it? This is the one, comedy, stiff strikes, story telling, psychology this match has it all. Easily one of the most celebrated matches in both mens career.
2. vs. Will Ospreay, Progress Ch 40 (2016) - **** 3/4
Wow is really the only word I use when describing this match. It's such a phenomenal match, Ospreay was incredible in his flying, selling & bumping. Cole was perfect in being the foil to the high flying babyface. Ospreay even tweeted out "the magic me & Cole made at ch 40" it was that good a match.
1. vs. Kyle O'Reilly, ROH Best in the World 2012 - *****
The match that started it all for Adam Cole in ROH. The famous hybrid fight rules match with Kyle O'Reilly. Outside of Ishii/Shibata this is the best 12 minute match I've ever seen. The place was white hot for these two, the work was physical, so physical to the point of Kyle socking Adam in the mouth & busting his lip which created the famous Cole screaming & spitting out blood just to superkick Kyle ! This match like I said started it all and it's still incredible to watch.
There it is guys ! Cole's had some amazing matches in his career, not gonna lie.. would love it if he kept tearing it up on the indies but all good thing must come to an end. Feel free to share your lists ! Thanks (Y)
​