Discussion Starter
·
#1
·
TNA: The Last Resort
is set after the TNA Victory Road Pay Per View in 2011. After over a year of failures by Eric Bischoff and Hulk Hogan along with their millionaire sidekicks TNA fans demanded action to fire these money hungry powerbrokers who failed to deliver any of their promises. TNA fans came in unison and offered an ultimatum to Dixie Carter... hire Paul Heyman or fold.
Carter was reluctant to meet the demands of Heyman but eventually they settled on a one-year contract rumoured to be worth over $5 million dollars. The contract is said to be full of conditions including Heymans 100% control over creative and running the show.
The first of Heymans demands was that Impact would go live every week and on the road, in addition to a drastic cutting of the number of PPV's. TNA has finally listened and will farewell the Impact Zone on a special edition of TNA Impact before the following week premiering in the Orlando Amway Arena with TNA: Making an Impact. TNA will also enter the wrestling history books with their annual extravaganza Bound For Glory to emanate from the Holy Grail Madison Square Garden .
Heyman insists on fan feedback so if there is anything you would like to see, anyone you would like to see or stuff you hate to say don't feel afraid to make your voices heard.
TNA Victory Road
Mr Anderson, Kurt Angle and AJ Styles defeated The Hardy Boyz and RVD in a Losers Get Fired Match
• Anderson pinned Matt Hardy @ 28.15
• The Hardy Boyz and RVD had an emotional farewell

Douglas Williams defeated Amazing Red to retain the X-Division Championship
• Williams defeated Red via submission @ 14.00

Jeff Jarrett defeated Bobby Lashely in a 'MMA Match'
• Jarrett won via technical knockout @ 3.50 when Lashely could no longer defend himself
• Jarrett appeared to low-blow Lashely shortly before winning the match

Chris Sabin and Alex Shelly defeated Beer Money to win the TNA Tag Team Championship
• Sabin pinned Roode @ 20.15
• Chris Harris made his return and James Storm went to have a celebratory beer in the middle of the match, this proved the distraction needed as Sabin quickly rolled up Roode

Madison Rayne defeated Angelina Love to retain the Knockouts Championship
• Rayne pinned Love @ 4.15

Abyss fought Matt Morgan to a double DQ in a Television Championship bout
• This match never began as Morgan came out and immediately brawled with Abyss

Bully Ray defeated Christopher Daniels
• Ray pinned Daniels @ 8.00
• Ray won after hitting Daniels over the head with a chair when the referee was down

Samoa Joe defeated Kazarian
• Joe defeated Kazarian via Submission @ 6.50

The Bucks defeated Eric Young and Jesse Neal
• Max Buck pinned Neal @10.15

Roster
Abyss
AJ Styles
Alex Shelley
Amazing Red
Brian Kendrick
Brutus Magnus
Bully Ray
Christopher Daniels
Chris Harris
Chris Sabin
D'Angelo Dinero
Desmond Wolfe
Douglas Williams
Eric Young
Hernandez
James Storm
Jay Lethal
Jeff Jarrett
Jeremy Buck
Jesse Neal
Kazarian
Kiyoshi
Kurt Angle
Little Red
Matt Morgan
Max Buck
Mr Anderson
Okada
Orlando Jordan
Robbie E
Robert Roode
Samoa Joe
Scott Steiner
Shark Boy
Sting
Knockouts​
​

​
Angelina Love
Awesome Kong
Cookie
ODB
Madison Rayne
Rosita
Sarita
Velvet Sky
Managers
Brother Devon
Mick Foley
​

Upcoming PPV Schedule​
Against All Odds 21/8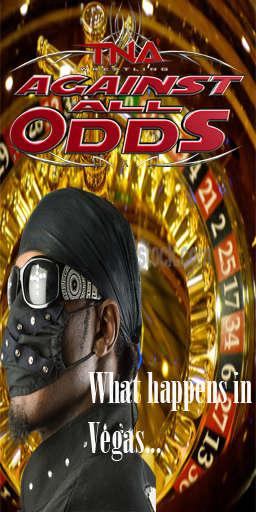 Bound for Glory 16/10
Final Resoultion 4/12
Lockdown 15/1
Sacrifice 4/3
Turning Point 22/4
Slammiversary 3/6
Victory Road 15/7

Champions
TNA World Heavyweight Championship

Current Champion: Mr Anderson

TNA X-Division Championship

Current Champion: Douglas Williams
TNA Television Championship

Current Champion Abyss

TNA Tag Team Championships

Current Champion: Motor City Machine Guns

TNA Knockouts Championship

Current Champion: Madison Rayne
​

Television Shows
TNA Impact: The Flagship Show of TNA comes to Spike every Thursday Night and offers the best professional wrestling show in the world. From your favourite hard hitting grapplers to the sexiest women on television this is a must see show for any sports fan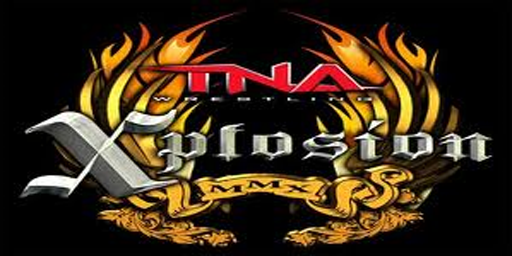 TNA Xplosion: Get ready for some serious Action. Xplosion is the show dedicated to the X-Division the most athletic dangerous wrestlers in the world invade your television sets every Friday Night on Spike!
TNA Epics: Doing nothing on a Saturday Night? Tune in to Spike to get your fix of TNA. As some of your favourite superstars compete out of the spotlight you can be sure to see some very intense action. From veterans to rookies everyone will be trying to leave their impact.
Notes, Rumours, Goss​
• Paul Heyman took control of creative last night and as expected got rid of liabilities such as The Hardys
• Heyman has complete control over booking and has worked very hard with some of his contacts to contact some major players, new signings expected soon.
• Heyman wants to bring back an old-school TNA mentality and has come up with numerous suggestions to bring back some of the original TNA workers
• The morale backstage at Victory Road was very high and talent are excited to be working under Heyman
• Chris Harris has been in fact signed to a new deal after making his debut at Victory Road
Note about BTB
I plan on keeping this simple and easy to read. I personally prefer reading summary shows that enhance storylines without having to read through alot of unnecessary stuff. My focus with this BTB will be storylines and making superstars rather than writing long matches. Matches are my weakness hence if I stay away from them I should be able to provide an entertaining product. Feel free to leave absolutely any feedback and I sincerely hope that you enjoy reading my BTB TNA: The Last Resort