·
A wallaby? Well it's like a kangaroo but smaller.
Discussion Starter
·
#1
·
I'm kinda 50/50 in regards to whether I feel Tito Santana is underrated or not, I mean the guy is in the Hall Of Fame (rightly so!) and he had his fair share of titles also, however I can't help but feel that sometimes he doesn't really get the credit that he deserves.
I always found Tito to be very solid in the ring, I have never seen a bad match from Tito ... ever, he was quick, he was incredibly agile, he sold the matches well and he had such great speed, he always kept the matches incredibly fast paced.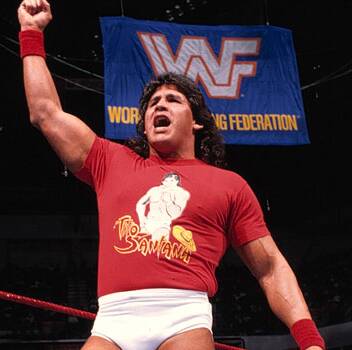 One of Tito's matches that stand out for me is his match with Syhawn Michaels at Wrestlemania VIII, Tito was playing the 'El Matador' gimmick at the time (not the best gimmick, I know), however he absolutely lead the match and even though it was a loss on Tito's behalf, he carried that match so well out of the two and really made Shawn look good! (this is no diss to Shawn, it was earlier in his career and we all know how great Shawn became).
(This video isn't available for me in the UK but it may work for some of you guys)
He wasn't all that great on promo's, but he could cut them alright however once Tito got into the ring, I always felt he came across as such a professional at what he does, Tito truly is a great talent in the wrestling world, not a single doubt about it for me personally!
However what are your thoughts in regards to Tito Santana? Favourite matches? Favourite feuds? Best chemistry? Memories of Tito in general? I thought it would be cool to hear some vibes.
​