[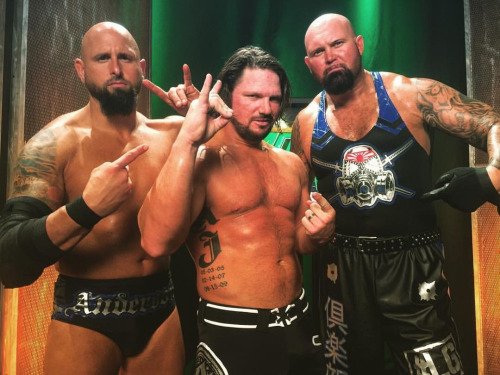 This is the best picture I could get of it (Gallows shirt).
AJ had it on his tights tonight with the words The Club and Anderson and Gallows were also wearing new attire. A big improvement on those terrible white ones.
I'm guessing they'll be wearing the shirts with it tomorrow.
IMO it's decent but the name is just garbage. Don't think it's temporary like some thought it was.
The Club is a thing lol :lol

Update