WF is looking for sign-ups for the inaugural Auction Elite Wrestling DRAFT. The more participants the merrier!
As the title suggests, the game will operate under an auction format.
You will be asked to submit bids on approx. 10 lists of around 35 wrestlers each.
You are free to bid as much or little as you want, on whichever wrestlers you want - provided you do so in increments of $1m.
Our lists will be posted at regular intervals over the coming weeks. The LIST phase will be followed by TWO free agent rounds.
All DRAFT activities WILL be completed in the period between now and the commencement of the AEW 'Double or Nothing' PPV on May 25th.
Unlike previous games, this DRAFT is set in the current day. This means that the talent you select MUST be used in something akin to their current state (e.g. Kamala has no legs).
Fine Details said:

- Each player should aim to reach a minimum roster limit of 30 athletes.
- Tony Khan has handed you each $100m with which to achieve this goal
- You will notice some wrestlers will have asterisks (*) beside their name on the list. These individuals come with HIDDEN CHARACTERS, who will be revealed only after drafting them.
- Hidden talents WILL be counted towards your total roster size.
- Trades are legal.
- All wrestler values are undefined, fluctuating and dictated only by the market and the draft participants themselves.
- Usual rules apply regarding DROPPING unwanted talent in return for a 50% rebate etc.
- In the event of tied bids, priority will be given to the bidder who submitted their offer earliest.
- Rewarding PUNCTUALITY will be a general rule of this DRAFT. As will DEMOCRACY, with polls used to solve tricky disputes.
SHIRLEY would like to ask that some of the more seasoned DRAFT participants take a pro-active role in helping to police the DRAFT. Please assist each other with missed tags, noob questions and other such easily-resolved issues.
Finally, the only restriction on your creativity is that you MUST produce an AEW-branded card.
This game will
begin
no later than 25th April.
P.S. There will also be a TOP SECRET, highly-innovative 'Double or Nothing' element to this DRAFT. To be revealed in due course...
***
Executive Vice-Presidents:
Curry
Budget remaining: $-1m
Roster size: 34
Travis Browne - $3m
Sage Northcutt - $2m
Aaron Pico - $2m
Caristico - $2m
GSP - $3m
Junior dos Santos - $1m
Chris Weidman - $1m
Lyoto Machida - $1m
Vitor Belfort - $1m
Alexander Gustafsson - $1m
Mirko Cro Cop - +$3m (TRADE OUT)
Roy Nelson - $1m
Benson Henderson - $1m
Bigfoot Silva - $1m
Andrei Arlovski - $1m
Rory McDonald - $1m
Urijah Faber - $1m
Dan Henderson - $1m
Cowboy Cerrone - +$1m (TRADE OUT)
Khabib Nurmagomedov - $2m
Luke Rockhold - $1m
Conor McGregor - $8m
Sheamus - $3m
Bray Wyatt - +$0m (TRADE OUT)
Finn Balor - $7m
Brian Kendrick* - $2m
*Paul London - +$0m (TRADE OUT)
Roman Reigns - $9m
Randy Orton - $7m
Seth Rollins - $11m
Sami Zayn - $6m
Drew McIntyre - $5m
Tetsuya Naito - $12m
Jon Jones - $4m
Allie - $1m
Sadie Gibbs - $1m
Smiley Kylie - $1m
Nyla Rose - $1m
βananas
Budget remaining: $-4m
Roster size: 36
Josh Barnett - $4m
WALTER* - $7m
*Timothy Thatcher - FREE
Minoru Suzuki* - $8m
*Zack Sabre Jr. - FREE
Matt Riddle - $10m
Kevin Kelly - $3m
Will Ospreay - $12m
David Starr - $7m
PCO* - $5m
*D. Destro - FREE
Kofi Kingston - $10m
Stokely Hathaway - $1m
Bandido - -$0m (TRADE OUT)
Xavier Woods* - $5m
*Big E - FREE
Ricochet - $6m
Adam Cole* - $6m
*Bobby Fish - FREE
Paige* - $2m
*Saraya Knight – FREE
Rhyno - $1m
Mickie James - $2m
Christy Hemme - $1m
Cowboy Cerrone - $3m (TRADE IN)
Jake Roberts - $1m
Herb Dean - $1m
Rob Killjoy* - $1m
*Lance Lude - FREE
*Mikey Gulino - FREE
Jon Koppenhaver* - $2m
Dave Meltzer* - $2m
*Bryan Alvarez - FREE
Dr. Britt Baker DMD - $1m
Glacier - $1m
Zhao Yilong - $1m
Nick Foles - $1m
Lariatoh!
Budget remaining: $2m
Roster Size: 30/36
Dragon Lee - $4m
Rezar* - $6m
*Akam - FREE
Wade Barrett - $9m
Kota Ibushi - $12m
Tetsuya Naito - -$1m (TRADE OUT)
KENTA - $9m
Pentagon Jr. - $10m
Shinsuke Nakamura - $8m
Cain Velasquez - $4m
Shogun Rua - $3m
Rob Van Dam - $7m
Violent J* - $1m
*Shaggy 2 Dope - FREE
Mr. T - $1m
Charles Robinson - $1m
Matt Jackson - $1m
Stephen Amell - $1m
Sonny Kiss - $1m
Anderson Silva - $1m
Carlos Condit - $1m
Tomohiro Ishii - $5m
Nick Aldis* - $7m
*Billy Corgan - FREE
*NWA belt - FREE
Kazuchika Okada - $16m
Low Ki* - $6m
*Salina de la Renta - FREE
SHO* - $2m
*YOH - FREE
*Rocky Romero - FREE
Fringe
Budget remaining: $4m
Roster size: 44/52
Jamie Senegal* - $1m
*Maria Manic - FREE
*Eddy McQueen - FREE
*Rick Cataldo - FREE
Alberto Del Rio* - $6m
*Ricardo Rodriguez - FREE
Hiroshi Tanahashi - $10m
Rampage Jackson - -$2m (CUT)
Alistair Overeem - -$1.5m (CUT)
Daniel Cormier - $4m
Mark Hunt - $4m
Anderson Silva - -$2m (CUT)
Alexa Bliss - $5m
Kelly Kelly - $5m
Kaitlyn - $5m
Mickie James - +$0m (TRADE OUT)
Vickie Guerrero - $5m
Candice Michelle - -$1.5m (CUT)
Michelle McCool - +$0m (TRADE OUT)
Tenille Dashwood - -$2m (TRADE OUT)
Taryn Terrell - -$1.5m (CUT)
Ashley Massaro - -$1.5m (CUT)
Beth Phoenix - -$2m (TRADE OUT)
Becky Lynch - $10m
AJ Lee - -$1m (TRADE OUT)
Ted Dibiase Sr.* - $5m
*Ted Dibiase Jr. - FREE
Mick Foley* - $5m
*Noelle Foley - FREE
Road Warrior Animal* - $5m
*Heidenreich - FREE
Rikishi* - $3m
*Headshrinker Samu - FREE
Donald Trump - $5m
Zoya The Destroya - $1m
Yuka Sakazaki - $1m
Kevin Condron - $1m
Masahiro Chono* - $2m
*Shinpei Nogami - FREE
Black Tiger VII - $1m
Johny Hendricks - $1m
Alistair Overeem - $1m
Phil Davis - $1m
Cung Le - $1m
Wladimir Klitschko* - $2m
*Vitali Klitschko - FREE
Brittanica* - $1m
*GLOWbot - FREE
Utami Hayashishita* - $1m
*Momo Watanabe - FREE
Max Caster* - $1m
*Bryce Donovan - FREE
*Bobby Orlando - FREE
*THE KING - FREE
Buttermaker
Budget remaining: $3m
Roster size: 45
Kevin 'KG' Gill - $1m
Nick Gage - $3m
Kris Levin - $1m
Denver Colorado - $1m
Sarah Shockey - $1m
Solo Darling - $1m
Shinjiro Otani - $1m
Invisible Man* - $1m
*Invisible Stan - FREE
No Legs - $1m
Cathy Kelley - $1m
Masato Tanaka - $2m
Artem Lobov - $2m
Jake Atlas - $1m
Ricky Morton* - $3m
*Robert Gibson - FREE
Erson Yamamoto - $1m
Jose Aldo - $2m
Sexyama - $1m
Bubba Ray Dudley* - $5m
*D-Von Dudley - FREE
Gina Carano - $2m
Dana White - $5m
Joe Rogan* - $5m
*Mike Goldberg - FREE
Rousimar Palhares - $2m
Wanderlei Silva - $3m
Gegard Mousasi - $3m
Steve Austin - $6m
DDP - $4m
X-Pac - $3m
The Great Muta - $3m
HBK - $4m
Scott Hall - $2m
Iron Shiek - $2m
Mike Tyson* - $5m
*Don King - FREE
Manny Pacquiao - $3m
GGG - $4m
Oscar de la Hoya - $2m
Jerome Le Banner - $1m
Bruce Buffer - $2m
Mike Beltran - $1m
Christopher Daniels - $3m
Frankie Kazarian* - $3m
*Scorpio Sky - FREE
Odo
Budget remaining: NOTHING
Roster size: 28
Pete Dunne - $7m
Velveteen Dream - $11m
Enzo Amore* - $4m
*Big Cass - FREE
The Miz* - $6m
*Maryse - FREE
Johnny Gargano* - $8m
*Tommaso Ciampa - FREE
Dolph Ziggler* - $5m
*Briley Pierce - FREE
Nikki Bella* - $3m
*Brie Bella - FREE
Rusev* - $5m
*Lana - FREE
Sasha Banks* - $5m
*Mikaze - FREE
Carmella - $2m
Bayley* - $5m
*Izzy - FREE
Tamina Snuka* - $2m
*Nia Jax - FREE
Braun Strowman - $6m
Rey Mysterio* - $6m
*Dominick Mysterio - FREE
Amanda Nunes - $5m
Bob Sapp - $3m
Shaq - $1m
AJ Lee - $2m
Yeah1993
Budget remaining: NOTHING
Roster size: 18
Necro Butcher - $4m
Darby Allin - $7m
*Priscilla Kelly - FREE
El Hijo del Santo* - $5m
*Santo - FREE
Sabu* - $4m
*Bill Alfonso - FREE
Vince McMahon - $5m
Ric Flair - $5m
Mark Henry - $4m
Goldust - $4m
Charlotte Flair - $6m
Jim Cornette - $7m
L.A. Park - $11m
Arnold Schwarzennegger - $1m
Snoop Doggy Dogg - $2m
Michael Buffer - $3m
Aja Kong - $6m
Zane B
Budget remaining: $0m
Roster size: 31
Teddy Hart* - $4m
*Mr. Velvet - FREE
Bret Hart* - $6m
*Run-in Rasta - FREE
Honky Tonk Man - -$1.5m (CUT)
Mantaur - -$0.5m (CUT)
Brian Pillman Jr.* - $4m
*Davey Boy Smith Jr. - FREE
Hornswoggle - $1m
John Cena Sr. - $1m
Santino Marella - $2m
Frank Mir - $3m
Bubba The Love Sponge - $1m
Masahiro Chono* - -$1m (CUT)
*Shinpei Nogami - -$0m (CUT)
The Great Khali - $2m
JTG* - $2m
*Shad Gaspard - FREE
Chael Sonnen - $6m
Jon Jones - -$3m (TRADE OUT)
Fedor Emelianenko - $3m
Nick Diaz - $6m
Nate Diaz - $6m
Natalya* - $4m
*Tyson Kidd - FREE
R-Truth - +$0m (TRADE OUT)
Jack Swagger - $2m
Eva Marie - $1m
Aurora Rose Levesque - $2m
Michelle McCool - $5m (TRADE IN)
Velvet Sky - $1m (TRADE IN)
Christy Hemme - +$0m (TRADE IN > TRADE OUT)
Aksana - $0m (TRADE IN)
Sting - $3m
Daniel Bryan - $15m
CM Punk - -$5m
Tenille Dashwood - FREE
Mirko Cro Cop - $1m
Chris Jericho - $8m
Roy Mustang
Budget remaining: $0m
Roster size: 34
Simon Gotch - $2m
Drew Parker - $1m
EVIL* - $6m
*SANADA - FREE
Andreza Giant Panda* - +$1m (TRADE OUT)
*Big Panda Vader - +$1m (TRADE OUT)
Edge - $5m
Christian - $3m
Summer Rae - $2m
Gail Kim - $3m
Toni Storm - $4m
Asuka - $5m
Bray Wyatt - $4m (TRADE IN)
*Paul London - FREE (TRADE IN)
Tenille Dashwood - +$0m
Big Nog* - $3m
*Little Nog - FREE
Stun Gun Kim - $2m
Korean Zombie - $2m
Dan Severn - $3m
Bandido - $3m (TRADE IN)
Tim Wiese - $1m
Colin Kaepernick - $3m
Earl Hebner - $1m
Mauro Ranallo - $2m
Rob Gronkowski - $2m
CM Punk - $10m
Marty Scurll - $5m
Joey Janela* - $7m
*Penelope Ford - FREE
PAC - $5m
Trent Barreta* - $4m
*Chuck Taylor - FREE
Joey Ryan* - $2m
*Phallanx of Phalluses - FREE
Sammy Guevara - $2m
Jimmy Havoc - $7m
Zombo
Budget remaining: $12m
Roster size: 52
Austin Theory - $1m
Miedo Extremo* - $1m
*Ciclope II - FREE
Rob Killjoy* - +$0m (TRADE OUT)
*Lance Lude - +$0m (TRADE OUT)
*Mikey Gulino - +$0m (TRADE OUT)
Space Monkey - $2m
Shota Umino* - $3m
*Red Shoes Unno - FREE
Odinson - $3m
The Boogeyman - $2m
Andreza Giant Panda* - $2.5m (TRADE IN)
*Big Panda Vader - $2.5m (TRADE IN)
Stone Cold E.T. - $4m
Booker T* - $3m
*Stevie Ray - FREE
JBL* - $4m
*Michael Cole - FREE
Albert* - $3m
*Droz - FREE
David Otunga* - $3m
*Heath Slater - FREE
*Justin Gabriel - FREE
*Michael Tarver - FREE
*Darren Young - FREE
YOSHIHIKO - $3m
Ruaka - $1m
Hanan - $1m
Velvet Sky - -$1m (TRADE OUT)
Christy Hemme - +$0m (TRADE OUT)
Aksana - +$0m (TRADE OUT)
James Ellsworth - $2m
Rose Namajunas -$3m
Joanna Jedrzejczyk - $3m
Cris Cyborg - $2m
Miesha Tate - $1m
The Undertaker - $3m
Triple H* - $4m
*Stephanie McMahon-Helmsley - FREE
Big Show - $4m
Kane - $2m
Eve Torres* - $2m
*Rener Gracie - FREE
Jon Koppenhaver* - +$0m (TRADE OUT)
*Christy Mack - FREE
Bas Rutten - $2m
Tito Ortiz* - $2m
*Jenna Jameson - FREE
Kron Gracie - $1m
Hulk Hogan - $1m
Goldberg - $2m
Tammy Sytch - $1m
Ken Shamrock - $2m
Rocky Balboa - $1m
Dennis Rodman - $1m
Brandi Rhodes* - $5m
*Pharaoh - FREE
Tony Khan* - $4m
*Shahid Khan - FREE
MC
Budget remaining: NOTHING
Roster size: 18
Jonathan Gresham - $5m
Masashi Takeda - $4m
Orange Cassidy - $1m
Kyle O'Reilly* - $7m
*Roderick Strong - FREE
Tenshin Nasukawa - $1m
Barbaro Cavernario - $5m
Konosuke Takeshita - $3m
TJ Dillashaw - $6m
Scott Dawson* - $5m
*Dash Wilder - FREE
Cesaro - $6m
Ronda Rousey - $8m
Kensuke Sasaki - $2m
Floyd Mayweather - $5m
Nick Jackson - $7m
CIMA - $5m
Hikaru Shida - $5m
A-C-P
Budget remaining: $14m
Roster size: 40/40
Charly Caruso - $1m
Billy Gunn* - $6m
*Road Dogg - FREE
Carlito - $4m
Scott Steiner* - $8m
*Rick Steiner - FREE
Ryback - +$0m (TRADE OUT)
Haku - $5m
Dean Ambrose - +$5m (TRADE OUT)
Kassius Ohno - $3m
Kevin Owens - $7m
Shane McMahon - $4m
Matt Hardy* - $6m
*Reby Sky - FREE
*King Maxel - FREE
Brock Lesnar* - $10m
*Paul Heyman - FREE
Jeff Hardy* - $6m
*Senor Benjamin - FREE
*Vanguard-1 - FREE
Batista - $9m
The Rock - $9m
Colby Corino* - $3m
*Steve Corino - FREE
Conor Claxton - $1m
Rampage Jackson - $3m
Jerry Lawler - $3m
Taryn Terrell - $1m
Ashley Massaro - $1m
Paige Van Zant - $2m
Naomi - $3m
Bec Rawlings - $1m
Karate Hottie - $2m
Trish Stratus - $2m
Sable - $2m
Kamala - $1m
Johnny Ace - $1m
Maria Menounos - $1m
Brooke Hogan - $1m
Rey Fenix - $6m
Tyler Breeze* - $6m
*Fandango - FREE
Pez
Budget remaining: $12m
Roster size: 52/46
Tyler Bate* - $6m
*Trent Seven - FREE
Lio Rush - $4m
Tatanka - $2m
Matt Sydal - $2m
Mr. Kennedy - $2m
Jimmy Uso* - $6m
*Jey Uso - FREE
Zack Ryder* - $3m
*Curt Hawkins - FREE
Maria Kanellis* - $4m
*Mike Bennett - FREE
Awesome Kong - $3m
John Cena - $8m
Samoa Joe - $8m
Luke Harper* - $6m
*Erick Rowan - FREE
Jeff Hardy* - +$0m (TRADE OUT)
*Senor Benjamin - +$0m (TRADE OUT)
*Vanguard-1 - +$0m (TRADE OUT)
Beth Phoenix - $3m
R-Truth - $2m
The Rock - +$4m (TRADE OUT)
Jesse Ventura - $2m
Ryback - $5m
Hangman Page - $2m
Tony Schiavone - $1m
Honky Tonk Man - $2m
Tiger Mask IV - $2m
Melina - $2m
Layla El - $2m
Rosa Mendes - $2m
Candice Michelle - $2m
Alicia Fox - $2m
Chuck Liddell - $1m
Randy Couture - $1m
Lita - $3m
Stacy Keibler - $2m
Kevin Nash - $2m
Torrie Wilson - $2m
Shayna Baszler* - $3m
*Marina Shaffir - FREE
*Jessamyn Duke - FREE
Angelina Love* - $3m
*Madison Rayne - FREE
*Lacey Von Erich - FREE
Dixie Carter* - $3m
*EC3 - FREE
Mike Tenay* - $2m
*Don West - FREE
Zeb Colter - $1m
Rhea Ripley - $1m
Shelly Martinez - $1m
Steven Richards - $1m
Ricky Steamboat - $1m
Eric Bischoff - $1m
Moxx
Budget remaining: $0m
Roster size: 31/28
Terrence Dudley* - $3m
*Terrell Dudley - FREE
MJF - $5m
Jungle Boy - $3m
Jimmy Lloyd - $3m
Kimbo Slice Jr. - $2m
David Arquette - $3m
Renee Young - $3m
AJ Styles - $17m
Dean Ambrose - $15m (TRADE IN)
Stitch Duran - $1m
Virgil - $2m
Cody Rhodes - $8m
Kenny Omega - $19m
Mantaur - $1m
Brandon Kirk - $1m
Wheeler YUTA - $1m
Arianny Celeste - $1m
Excalibur - $1m
Dada 5000 - $3m
Austen G* - $3m
*Alex G* - FREE
Conrad Thompson - $3m
G-Raver - $3m
Session Moth Martina - $3m
Filthy Tom Lawlor - $3m
SHLAK* - $3m
*Dan O'Hare - FREE
Alicia Atout - $3m
Marq Quen* - $3m
*Isiah Kassidy - FREE
AEW Double or Nothing:
The introduction graphics for AEW Double or Nothing play before we cut to the commentary team.
Mauro Ranallo: Momma Mia, welcome to AEW Double or Nothing.
Edge: And I promise that this show will reek of awesomeness!
Christian: Yes it will buddy. What a show we have in store and it will be start off right now with a ladder match for the TV title!
https://www.youtube.com/watch?v=F9zbhD-jG68
Simon Gotch makes his out first as he holds the contra flag in the air to boos from the crowd. He has a devilish look on his face as he walks to the ring.
Mauro Ranallo: This man almost revels in causing violence and pain as part of the worldwide organisation known as Contra and now he has come into AEW alone to destroy it!
Edge: This is the kind of environment that suits someone a bit demented and this man has a few screws loose for sure.
Christian: Is that why you did so well in them?
Edge: Buddy that hurts.
https://www.youtube.com/watch?v=tlkvrs8HkN0
Sammy Guevara makes his way out to the ring with a cocky grin on his face also getting a few boos from the crowd. Simon Gotch in the ring lets out a snarl as Guevara wisely chooses to stay out of the ring.
Mauro Ranallo: This guy may be a little cocky and as the kids would call him a "fuck boy" but this kid can go in the ring and the high flying environment will give him an edge!
Christian: Sometimes when you are young you rub people the wrong way as it can take time learn humility.
Edge: Why hide the fact you think you are the greatest? I never did and it took me to the top of this business.
https://www.youtube.com/watch?v=7gP9460QvfY
Out next to a sizeable pop from the crowd, one of the top luchadors in the world today Bandido. He starts to walk down to the ring slapping hands with the fans.
Mauro Ranallo: This man is one of the fastest rising superstars in wrestling today and my pick to win the match.
Edge: If you loved Rey Mysterio growing up you will love this man as well. He is incredible.
https://www.youtube.com/watch?v=_MbkUKEgpCI
The Bad Boy Joey Janela makes his way to the ring next joined by his bad girl Penelope Ford getting a pop from the crowd ready to see the bad boy in action.
Mauro Ranallo: The James Dean of professional wrestling, Mr steal your girl, the ultimate bad boy is making his way to the ring.
Edge: This guy reminds me of myself when I was younger.
Christian: Was it the steal your girl line?
Edge: I meant the willingness to take any risk to win titles. I worry for him in the future as the risks I took early in my career have come back to haunt me now. But he also does not care about the damage it will do to his body in the future.
Christian: I think this guy is going to win. His girl on the side is not just some bimbo and could be the deciding factor in this ladder match.
https://www.youtube.com/watch?v=kLH8skGXKw4
The one true Villain of AEW makes his way out to the ring getting a pop from the crowd as he walks to the ring with his signature umbrella and signature mask. He takes it off once at the bottom of the ramp as he looks around the ring ready for this ladder match.
Mauro Ranallo: The Loki of AEW, the ultimate loveable villain Marty Scrull is the last man in this match.
Edge: This is my pick to win guys. He reminds me of myself. The self-confessed villain who will do what it takes to win.
All 5 men stand in the ring as the bell rings getting this chaotic match under way!
AEW TV title ladder match: Marty Scurll vs Joey Janela w/Penelope Ford vs Sammy Guevara vs Bandido vs Simon Gotch

This match ends up being a very chaotic affair with two high fliers like Sammy Guevara and Bandido as well as a crazy risk taker like Joey Janela. As the match goes on it is clear Simon Gotch is only here to cause chaos and damage to everyone. Marty Scrull meanwhile makes use of his finger breaking tricks to make it harder for people to climb the ladder. In the closing stages with everyone down around the ring Penelope Ford starts to climb the ladder trying to win the title for her bad boy! She starts to make the climb when Simon Gotch grabs hold of her before hitting her with a piledriver onto the mat!
Joey Janela sees this and fucking flips out! He starts pounding Simon Gotch as they fight up the ramp. They gets to the top as Janela hits Gotch with a package piledriver on the entrance ramp. He ain't done there though as he sets up Simon Gotch on one of the tables by the top of the ramp. He grabs a ladder and starts to climb it. He does not stop there instead using it to climb on to the ring set up. He takes a moment before diving off wiping out Simon Gotch! We cut back to the ring to see Sammy Guevera battling Bandido. Sammy would start trying to pull the mask off when Marty Scrull sneaks into the ring and pushes it over sending both men crashing out of the ring. Marty Scrull would then reposition the ladder before making the climb pulling down the TV title!
Winner and new AEW TV champion: Marty Scurll (20:22)

Marty Scrull sits at the top of the ladder smiling as he looks at his TV title very happy. Sammy Guerera looks angry on the outside and seems to blame Bandido for the loss. Meanwhile we see the medical team checking on not only Simon Gotch and Joey Janela but Penelope Ford as well.
Mauro Ranallo: Momma Mia what a chaotic match! That was our very own Endgame!
Edge: As I predicted Marty Scrull was smart enough to wait for the right moment and bring down the TV title!
Christian: But we have to talk about the actions of Simon Gotch and Joey Janela!
Edge: As a former villain myself I see both sides. If someone was getting in between me and the title I would take them out. However if someone put their hands on my other half I would do whatever it takes to hurt them and Joey Janela will never care about his own well being!
We cut to the backstage area as see Summer Rae ready for an interview.
Summer Rae: Please welcome my guest at this time, Jimmy Havoc.
Jimmy Havoc walks into shot with a beer in his hand and his typical Gothic mask on his face. He pulls it down to take a sip of his beer before speaking.
Jimmy Havoc: Do me a favour love, it is Jimmy Fucking Havoc alright?
Summer Rae: Sorry Jimmy Fucking Havoc, how are you feeling ahead of taking on Bray Wyatt?
Jimmy Havoc: That man can speak all the mumbo jumbo bollocks he wants but he is stepping into my world not his. I am known for being a deathmatch specialist and I have been called in the past "England's most dangerous man". Heck I have won the tournament of death. Bray comes from a world where he thinks he is hardcore but he is no such thing and tonight Bray will be a lamb to the slaughter!
Jimmy Havoc walks off as he carries on drinking his beer. We suddenly see him reach for something on the wall: AN AXE!! We cut back to the ring as we hear this music:
https://www.youtube.com/watch?v=rbHXeaM0oW8
The Wyatt Family start to make their way to the ring as Tim Wiese, Paul London and Drew Parker get booed by the crowd. Paul London looks like he has taken a number of drugs whilst Drew Parker has face paint on. Tim Wiese behind them manages to cut an imposing figure.
Mauro Ranallo: Bray Wyatt is a scary man who has been able to get followers around the world!
Edge: I think the scary part is we have both known Paul London from our time wrestling and whilst we were never close, he is clearly not the same man he was before.
Christian: Agreed and that Tim Wiese stood behind them looks like an unstoppable monster!
Mauro Ranallo: He is a former goalkeeper for the soccer team Werder Bremen and his goal tonight will be to stop the MMA strike force!
Edge and Christian roll their eyes at the pun.
https://www.youtube.com/watch?v=gQl4TRN9WqU&list=PL79DgVePWxs2V9ZEzsJYRMb1PZlYCDlga&index=4&t=0s
The MMA strike force make their way out as the Korean pair stand behind the MMA legend Dan Severn.
Mauro Ranallo: Well the Wyatts have made it clear they do not feel that Korean Zombie and Stun Gun Kim belong in AEW. However the returning legend Dan Severn has come out of retirement to help these two MMA fighters in their battle with the Wyatt Family tonight.
Edge: Dan Severn is a UFC hall of famer, he also competed in the wrestling ring for some time and will look to lead by example tonight.
Christian: I worry for the legend tonight guys. He may have been training for many weeks ahead of this match but he is still a 60 year old man.
Mauro Ranallo: That never stopped Ric Flair!
We see the ref Earl Hebner stood in the ring as he will be the ref for all of the remaining matches on the show tonight.
The Wyatt Family (Paul London, Drew Parker, and Tim Wiese) vs MMA force (Korean Zombie, Stun Gun Kim, Dan Severn)

This is a short match as the Wyatt Family control it right from the start. Paul London uses his years of experience whilst Drew Parker uses his hardcore style. In the end Dan Severn is in the ring as Tim Wiese gets tagged in and hits a chokeslam pinning the legend for the win!
Winners via pinfall: The Wyatt Family (Paul London, Drew Parker and Tim Wiese) (6:31)

The Wyatt Family stand tall in the ring as Korean Zombie and Stun Gun Kim help Dan Severn to his feet after the match, helping the legend to the back.
Mauro Ranallo: The Wyatt Family proving to be too much for the MMA strike force tonight!
Edge: It goes to show you can't just come into wrestling and make it to the top straight away.
Christian: The Korean duo showed a lot of potential but that is all they have right now!
We cut to the back as Summer Rae seems ready for another interview when the lights go out! They suddenly turn back on as Bray Wyatt is stood next to Summer Rae looking very creepy!
Bray Wyatt: You may go now girl!
Summer Rae does not have to be told twice as she flees elsewhere backstage.
Bray Wyatt: Jimmy Havoc. The king of the goths. You think you have been through torment? You are facing a god, you are facing the true face of fear and tonight I step into your world and make it mine. My boys showed what they will do to all that oppose us. Join or perish!
He starts to laugh like a mad man as we cut back to the ring.
Mauro Ranallo: He always gives me the creeps!
Edge: Another man I am glad I retired before I ever had to face in the ring.
Christian: Normally I would mock you but I agree!
https://www.youtube.com/watch?v=AK1uKyMaTlE
The Best friends make their way out to the ring next to a loud pop from the fans as they slap hands with the fans.
Mauro Ranallo: Well these two men are just like you two. Best friends for life and will be looking to become the first ever AEW tag team champions.
Edge: Well they may be friends like us but they have never been able to get their hands on tag team gold.
Christian: Agreed Edge. We are best friends and they may reek of awesomeness but you need that something extra to become champions. Whether they can find that tonight against one of the best teams in the world we will see!
https://www.youtube.com/watch?v=04_vc1toZMg
Los Ingobernables De Japon make their way out to the ring next getting a pop from the crowd. EVIL and Sanada ignore the crowd as they walk to the ring looking very stoic ahead of their tag team titles match.
Mauro Ranallo: Well tonight we will find out if the AEW tag team titles are EVIIIIIIIIL as LIJ look to win another set of tag team titles.
Edge: Both of these men are very talented on their own but when they team together they are near unstoppable. They have been teaming in Japan for numerous years to great success.
Christian: These two men will also do whatever it takes to win the tag team titles which is something I can't see the Best friends doing tonight.
AEW tag team titles match: Los Ingobernables De Japon vs Best Friends

Both teams put on a great match showing their team work but as the match goes on it becomes clear why EVIL and Sanada are one of the best teams in the World. Trent? picks up a near fall at one point hitting Crunchie on Sanada but EVIL breaks the pinfall saving the match for LIJ. In the end LIJ would hit Chuck Taylor with the Magic Killer for the win as Evil blocks Trent? from making the save!
Winners and new AEW tag team champions: Los Ingobernables De Japon (18:39)

Mauro Ranallo: An impressive performance by both teams!
Christian: Credit to the Best Friends they came so close but tonight they just could not overcome LIJ!
Edge: Sometimes close is not enough. I did not become a multi-time World champion by coming close!
Both men celebrate in the ring as we cut elsewhere backstage. We see Joey Ryan walking with a lollipop in his mouth looking very much a sleaze-bag when he approaches Summer Rae.
Joey Ryan: Hey beautiful, how you doing?
Summer Rae dry heaves before regaining her composure.
Summer Rae: Joey Ryan, how are you feeling ahead of your handicap match later tonight?
Joey Ryan pauses for a moment before he leans in closer.
Joey Ryan: Well I used to have a stunning blonde teaming with me, how about a beautiful brunette?
Summer Rae thinks for a moment before speaking to Joey Ryan.
Summer Rae: I will pass thanks.
Joey Ryan: But who does not want to have a ride on Joey Ryan?
Joey Ryan starts pressing forward towards Summer Rae causing her to attempt to low blow him!
Summer Rae: ARRRGGH WHAT THE FUCK?
Joey Ryan reaches down into his trunks as he fiddles around for a moment before pulling out a cup!
Joey Ryan: Remember boys always wear protection.
He winks at the camera before walking off as Summer Rae sells her arm.
https://www.youtube.com/watch?v=TlPV4wtZ6HE
Colin Kapernick makes his way out to the ring getting a mixed reaction from the crowd as he takes a knee on the entrance ramp.
Mauro Ranallo: Well this man took a knee for what he believed in and now joins us in AEW!
Christian: You have to fight for anything in this life and Colin did just that.
Edge: I have not seen a man who makes a crowd more divided then this man. Well maybe one.
Edge winks to the fourth wall as Colin Kapernick waits in the ring for his opponent.
https://www.youtube.com/watch?v=tAQ22LrHU-Q
Rob Gronkowski makes his way out to the ring to his unique theme song as he plays to the fans getting a positive reaction from the crowd joining Colin Kapernick in the ring.
Edge: This is a man I am interested in seeing compete.
Mauro Ranallo: Well this match is a special try out match with the winner earning a contract with AEW.
Christian: It is a high pressure environment to make your début but both of these men are big games performers in their previous fields so it will interesting to see what happens.
Colin Kapernick vs Rob Gronkowski

Both men lock up and start laying into each other with a few blows when suddenly we hear this music:
https://www.youtube.com/watch?v=rbHXeaM0oW8
The Wyatt Family make their way to the ring as they climb onto the apron confusing the pair before they step inside attacking them both causing Earl Hebner to rule this a no contest!
Winner: No Contest (1:04)

All 3 men quickly lay waste to the pair, with them being finished off with a double chokeslam from the sizeable Tim Wiese!
Mauro Ranallo: There was no need for this!
Edge: This group have made it clear anyone they do not see as worthy will be purged from AEW and you have to worry for Jimmy Havoc as he takes on their leader tonight!
Christian: You had to face a group once like this how did you stop them?
Edge: I had to team up with some friends and some enemies to overcome the invading force in the end.
https://www.youtube.com/watch?v=fzTeStMKHtQ
Bray Wyatt makes his way out to the ring with a microphone as he joins his worshippers in the ring. The crowd boo the eater of Worlds though some cheer him on.
Bray Wyatt: As you have just seen we will purge all of those who do not belong in this company. All shall fall. You need to join us or fall. Now my boys go to the back as I will bring the holy grail of violence to us!
He drops the microphone holding his arms out as the Wyatt Family make their way up the ramp and to the back. Bray rises to his feet in the ring waiting for his opponent for the AEW hardcore title.
https://www.youtube.com/watch?v=zm51gx3sGwM
Jimmy Havoc makes his way out to a pop from the fans as he has that axe in hand from early in the night! He is dressed in his typical long-coat for the entrance and goth mask as he walks to the ring.
Edge: Well I went through my own goth phase in my early days of wrestling but this man is king of the goths and is that an axe?
Christian: I believe so!
Mauro Ranallo: Can we get someone out here to stop this mad man?!
Jimmy Havoc makes his way into the ring but luckily Bray ducks under the axe dodging it. He takes Havoc down causing him to drop the axe before kicking it away from the ring as a stage hand gets rid of it! Earl Hebner meanwhile rings the bell getting this under way.
AEW hardcore title match: Jimmy Havoc vs Bray Wyatt

Both men beat the living hell out of each other. Some of the key spots in this match include:
Jimmy Havoc does the paper cut and lemons spot
Bray Wyatt staples a fan sign onto Havoc
Bray hits a sister Abigail onto a steel chair
Jimmy Havoc tries to choke Bray Wyatt with a cable
Bray Wyatt his an urange slam onto thumbtacks
Bray busts Jimmy Havoc open with a barbed wire baseball bat
In the closing stages of the match both men are busted open as Bray Wyatt lifts Jimmy Havoc off the mat looking to end this as Havoc counters with a DDT onto a chair. Havoc takes a moment as he looks to the barbed wire bat from earlier in the match as he starts to unwrap the barbed wire! Bray tries rising to his feet but Havoc picks the bat up clocking him in the skull! Jimmy would then start to wrap the barbed wire around his arm. He lifts Bray Wyatt off the mat smashing him with the acid rainmaker with the BARBED WIRE WRAPPED AROUND HIS ARM! Jimmy Havoc is about to go for the cover when Bray sits up laughing. Jimmy Havoc looks confused before hitting him with a second acid rainmaker! But he does not leave it there dragging up Bray Wyatt one more time and hitting a third acid rainmaker dropping Bray Wyatt! Havoc makes the cover and picks up the win.
Winner and new AEW Hardcore champion: Jimmy Havoc (15:43)

Earl Hebner carefully avoids the carnage and passes Jimmy Havoc his Hardcore title as he holds it in one hand with the barbed wire wrapped around his other arm.
Edge: I have been involved in some wars but that was something else.
Christian: The way Bray just laughed...
Mauro Ranallo: Well the king of the goths, AEW's very own Gerard way is the new hardcore champion but Bray Wyatt is not done yet I imagine.
The camera cuts away from a bloody Jimmy Havoc as the crew start to clear the ring of all the wreckage and weapons. We cut to Summer Rae who is now wearing some tape on her arm.
Summer Rae: Hello would you welcome my guest at this time PAC.
PAC walks into shot as he has his typical snarl and angry look on his face.
Summer Rae: PAC how are you feeling ahead of your World title match tonight?
PAC: Piss off ya bitch!
PAC walks off leaving Summer Rae in shock.
Mauro Ranallo: Well up next we have Joey Ryan taking on both the Nogs in a handicap match. Lets see how this match came about.
We cut to a video of the Penis men stood around backstage when we see Little Nog and Big Nog walk into the room with a pack of nuts in each of their hands. They start walking up to the men as they start offering them some nuts confusing the penis druids.
Litte Nog: Good big squirrels, have some nuts.
All the penis men look confused by the Brazilians offering them nuts. This weird situation carries on until Joey Ryan walks into the room looking super confused.
Joey Ryan: What are you doing?
Big Nog: Giving the big squirrels some nuts.
Joey Ryan: OK you two need to leave.
Little Nog: No we need to feed the fucking squirrels!
Joey Ryan: THEY ARE FUCKING PENISES, YA DUMBASS!
Big Nog: Who did you call a dumbass? You fight him you fight me.
Joey Ryan: Fine I will fight both of you later tonight!
The Nogs leave the area as we cut to commentary team who are loss for words at what we have just seen.
Mauro Ranallo: Well that was.... nuts
Edge turns to Mauro giving him a death glare. He however turns back to his best friend Christian.
Edge: Christian shortly before I retired do you remember my war on stupid?
Christian: Yeah I was at home injured watching it at the time.
Edge: Well if my neck was not so badly damaged I would be declaring war once again.
https://www.youtube.com/watch?v=SyyOahYXhUQ
Little Nog and Big Nog make their way out getting boos from the crowd as the pair look very confused.
Mauro Ranallo: Well they might not be the brightest crayons in the box but they are very tough and have strong MMA records.
Edge: Well as we saw earlier on tonight a good MMA record does not mean you will win matches in AEW.
Christian: Agreed and Joey Ryan with his sleazy antics is a crafty competitor who knows how to win matches.
https://www.youtube.com/watch?v=u9FKv2XQmhU
Joey Ryan makes his way out followed by the army of penis druids that helped revive him at All in. He walks to the ring as he poses for the fans getting a decent pop before stepping into the ring.
Mauro Ranallo: The king of sleaze has gotten himself into trouble tonight.
Edge: It may seem that way but he reminds me of a younger version of myself.
Christian: He thinks with his dick?
Edge: That he will always have a plan for any match he is in.
Little Nog steps into the ring starting the match for his team. Earl Hebner rings the bell getting this under way!
Handicap match: Joey Ryan w/his army of penis druids vs Little Nog and Big Nog

Little Nog controls the match early on thanks to his MMA skills. He tags in his brother Big Nog who gets in the ring laying into Joey Ryan. However the penis druids distract Little Nog. Big Nog sees what is going on allowing Ryan to hit him with a superkick planting the Big Nog. On the outside Little Nog is too busy trying to punch the penis druids allowing Joey Ryan to pick up the win!
Winner via pinfall: Joey Ryan (1:23)

Edge: The two men he faced tonight have a lot to learn about the differences BETWEEN wrestling and MMA.
Christian: Edge is right. In MMA you would never see penis druids at ringside. These kind of distractions is something you have to get used to in wrestling.
We see the penis druids carrying Joey Ryan to the back as we cut to Summer Rae who has had a rough night.
Summer Rae: Would you please welcome my guest at this time CM Punk.
The voice of the voiceless walks into shot with a smile on his face as he looks to a worried Summer Rae.
Summer Rae: How are you feeling ahead of tonight?
CM Punk: I am feeling great. I had spent the last few years chasing my dreams and whilst I may have come up short, I am still the best in the world. Especially with this microphone. Do you mind passing it to me?
Summer Rae is ready to go home at this point after the treatment she has received from others and passes the microphone to CM Punk.
CM Punk: PAC they compare you a lot to me. They talk about how you walked away for many months. The thing is you never made it to the top like I did. No you got beaten by a punk ass rat looking bitch. You call yourself a bastard and you were the former king but what is a king to a god! Because Neville tonight your arms will be too short to box with a god!
Punks throws down the microphone walking off as we cut back the ring once again.
https://www.youtube.com/watch?v=Ph564pqmeRI
The empress of tomorrow makes her way to the ring getting a loud pop from the crowd as she looks to become the first AEW women's champion!
Mauro Ranallo: Well guys who is ready for Asuka?
Edge: This woman is damn near unstoppable but she is facing two of the best women wrestlers on the planet tonight and they could team up to eliminate her from the match first.
Christian: That would be the smart thing to do. Asuka has left a trail of destruction everywhere she has been.
https://www.youtube.com/watch?v=qVKO_tLQJ5M
Toni Storm makes her way out to the ring getting a loud pop from the crowd.
Mauro Ranallo: Well this young lady has a lot of talent and potential but can she overcome two veterans of the business tonight?
Edge: Toni Storm has won titles around the world but she has not faced anyone like Asuka before. Nor has she faced anyone with the experience of Gail Kim.
Christian: Hey sometimes the young kid with all the fire is able to overcome the veterans. You see a lot of young superstars like the ones on this roster changing the game and Toni might do that tonight.
Asuka and Toni Storm stare each other down whilst they wait for the last women to make her way out.
https://www.youtube.com/watch?v=80Qlym0cTns
The last woman to make her out is Gail Kim. She makes her way out getting a good pop from the crowd excited to see her tonight. She gets in the ring as she stares down the other two women she is taking on.
Mauro Ranallo: Gail Kim is another veteran who has won numerous titles and proved herself as one of the best wrestlers in the world period!
Edge: Her and Toni Storm are two of the only women I can see being ready for Asuka.
Christian: But will they work together to take down Asuka or will they fight alone?
Mauro Ranallo: Just a reminder this is an elimination match not a normal triple threat like some other promotions.
AEW women's title triple threat elimination match: Asuka vs Toni Storm vs Gail Kim

Even though it was teased before the match that Toni Storm and Gail Kim would team up to take out Asuka, all 3 women fight each other with no team ups. All 3 put on a great showing with a number of near falls within the first 15 minutes of the match but no one gets eliminated until Toni Storm hits Gail Kim with Strong Zero (jumping piledriver).
Eliminated via pinfall by Toni Storm: Gail Kim (16:44)

Toni Storm turns to Asuka who was on the outside of the ring as the two women battle for another 5 minutes giving it their all. However Asuka is able to get Toni Storm in the Asuka lock but Toni refuses to tap out. Asuka responds to this by bending it further back (Ala against Becky Lynch at the Rumble) leaving Toni Storm no choice but to tap out!
Eliminated via submission by Asuka: Toni Storm (22:48)

Winner and New AEW Women's champion: Asuka (22:48)

Asuka lets go of the hold resting on the mat next to Toni Storm. She takes a moment selling the battle she went through tonight.
Mauro Ranallo: Well once again no one was ready for Asuka.
Edge: Toni Storm and Gail Kim came close but Asuka might be one of the most dominant wrestlers I have ever seen.
Christian: Agreed Edge.
Asuka gets handed her title as hold it in the air starting to celebrate as we cut to elsewhere backstage to see the Nogs walking out into the car park.
Big Nog: Lets go home our ride is here.
They both walk over to a bus and start weirdly petting it???
Little Nog: Good little horsey.
Big Nog gets a carrot out of his bag as he starts trying to feed it as we cut back to the ring.
https://www.youtube.com/watch?v=jAvktYuj98I
The King or the Bastard himself makes his way to the ring getting a mixed reaction from the crowd as he walks to the ring ahead of this massive AEW World title match.
Mauro Ranallo: The King looks to ascend to the top and take his throne tonight!
Edge: Neville is one of the best high-fliers the world has ever seen.
Christian: But that ain't all he is. His ground game is amazing, as well as his hard hitting strikes and he will do whatever it takes to pick up the win.
https://www.youtube.com/watch?v=KSjnYQXjvWg
The roof comes off the building as CM Punk makes his way out. He does his usual IT'S CLOBBERING TIME shout to the fans before pulling his hoodie down as he walks to the ring.
Mauro Ranallo: The voice of the voiceless makes his return to the wrestling ring after 5 years.
Edge: CM Punk truly was the best in the world when I faced him. The man beats to his own drum and I know he has been putting in the work in the gym ahead of this match.
Christian: PAC will be listening to all this hype and looking to prove you wrong. Nothing drives someone more then being overlooked.
Edge: Speaking from experience there Christian?
Christian: Low blow buddy.
AEW world title: PAC vs CM Punk

Both men put on a great showing as CM Punk brings back the clock and looks like he has not lost a step. Both leave it all on the line with Punk hitting the GTS and Neville hitting the red arrow but both kick out! Both men battle on the top rope as Punk teases going for the Pepsi plunge but Neville sends Punk to the mat! Neville takes a moment flying off looking for a 630 senton but Punk rolls out of the way causing PAC to crash and burn! CM Punk quickly scoops him up hitting a second GTS! CM Punk makes the cover 1 2 3 CM PUNK IS THE WORLD CHAMPION!
Winner via pinfall and New World champion: CM Punk (22:33)

CM Punk rises to his feet as the crowd let out a massive pop delighted to see CM Punk become the World champion once again. Neville meanwhile is starting to recover as he has a snarl on his face.
Mauro Ranallo: CM Punk proves once again he is best in the World.
Edge: And you have to wonder who is going to stop him!
Christian: Maybe this is my opportunity for one more match?
Edge: Keep dreaming bud.
Confetti and pyro starts to reign down from the ceiling as we see Neville looking on scowling as CM Punk celebrates his World title win as the show fades to black.

Quick results:
AEW TV title ladder match: Marty Scurll defeated Joey Janela w/Penelope Ford, Sammy Guevara, Bandido and Simon Gotch
The Wyatt Family (Paul London, Drew Parker, and Tim Wiese) defeated MMA force (Korean Zombie, Stun Gun Kim, Dan Severn)
AEW tag team titles match: Los Ingobernables De Japon defeated Best Friends
Colin Kapernick vs Rob Gronkowski ended in a no contest
AEW hardcore title match: Jimmy Havoc defeated Bray Wyatt
Handicap match: Joey Ryan w/his army of penis druids defeated Little Nog and Big Nog
AEW women's title triple threat elimination match: Asuka defeated Toni Storm and Gail Kim
AEW World title: CM Punk defeated PAC​
The Khan Family
in association with
Zombo Professional Wrestling
:kappa :kappa2 :kappa
presents
AEW: All InVasion
​
One year following the launch of their new wrestling company, AEW owners Shahid and Tony Khan grew smart to the boys taking advantage of their bankroll and terminated their fleet of Executive Vice Presidents, opting instead to run the company as most successful businesses do – with proper management and employee separation of duties. In doing so, they retained only two AEW Originals: the lovely Brandi Rhodes and her best friend Pharaoh.

In an effort to continuously diversify from their main rivals WWE, the Khans have brought in numerous individuals to give the promotion an edge, hearkening back to the content seen during the late '90s wrestling boom. A mix of celebrity, hardcore action, adult film stars and mixed martial arts big names have rounded out the promotion. Female and male competitors are treated equally in pay and in matches. Additionally, the promotion has been boosted by the biggest name in wrestling today – Stone Cold E.T.

However, that landscape is about to change...
Space Monkey vs Shota Umino

Ruaka & Hanan vs. Lord Tensai & YOSHIHIKO (#1 Contender Tag Match)

Miedo Extremo vs. Ciclope II (Hardcore)

Austin Theory vs Odinson (#1 Contender's Match)

Andreza Giant Panda & Giant Panda Vader (c) vs Gracie Brothers (Tag Title Match)

Hulk Hogan AEW Debut w/ mystery friend

Rose Namajunas (c) vs Joanna Jedrzejczyk (Women's Title)

Stone Cold E.T. (c) vs Goldberg vs. Shamrock (Heavyweight Title)

Announcers: Droz & Eve Torres - Referee: Red Shoes Unno

*Show opens with massive pyro display above TIAA Bank Stadium in Jacksonville, Florida*
*Eve wheels Droz behind the announce table and they begin to run down the card; recap video of Hulkster's arrival to AEW*
*Immediately following Hulk's arrival promo, we cut back to the announce desk to see Eve fleeing the announce table, which is surrounded by the original Nexus. They tip Droz out of his wheelchair and begin to beat him down. The KhanTron flickers to life as Triple H appears onscreen, with the camera slowly panning out to reveal he is flanked by Stephanie McMahon, Undertaker, Kane, Big Show, Harlem Heat, The Boogeyman, and recent WWE signees Cris Cyborg and Miesha Tate.

Trips says that WCW 2.0 has had its fun little time in the sun, but reality always comes around and the reality is, WWE IS this business. The Khans come out to the ring flanked by the majority of their roster – faces and heels out in solidarity against a common threat. The Nexus has retreated through the crowd.

The Khans say they don't fear competition, and are willing to modify their planned card for the evening to include a series of WWE vs AEW bouts. If WWE wins the majority, AEW will sell to the McMahon-Helmsley regime and fulfill their destiny as WCW 2.0. If AEW wins, they gain the rights to negotiate with and sign any 10 WWE talents of their choosing.

Triple H does the scared finger wagging thing and says "if you think we're going to pass down the opportunity to shutter this Mickey Mouse promotion for good, I got two words for ya" before passing it off to a dementia-afflicted Undertaker who states REST… IN… PEACE!" Stephanie grabs themic and notes that since AEW's announce team is out of commission, they may as well insert WWE's preferred choice, and classic SmackDown! announce duo Michael Cole and JBL head down to ringside to call the action.
Cole: Hello and welcome everyone to WWE, I mean AEW, All InVasion, emanating LIVE from sunny Jacksonville, Florida. I'm joined by my broadcast colleague, the Hall of Famer, JBL.
JBL: Thanks MAGGLE, it's great to be here to witness the big company snuff out another one of the little
guys, it's the American way, I love it!
Cole: While the powers that be backstage sort out the re-arranged schedule of matches for tonight's
action, let's kick the night off with one of the scheduled bouts.
MATCH #1: AEW Tag Team #1 Contender Match said:

Ruaka & Hanan vs. Lord Tensai & YOSHIHIKO

- An all-Japanese

mj) intergender and interspecies DREAM MATCH

- Tensai doubles as YOSHIHIKO's assistant

- Smaller Ruaka and Hanan use hit-and-run tactics

- YOSHIHIKO's head kicked off into crowd, causing Tensai RAGE

- Tensai applies the Clawhold to both Ruaka and Hanan simultaneously, and each taps

-

Tensai and YOSHIHIKO win via submission in 6:45.
*Cole updates to state that there will be 5 inter-company matches tonight, consisting of 3 singles
matches, 1 tag match and 1 battle royal. The names are still being finalized, so All InVasion ROLLS ON to
another pre-scheduled matchup.*
MATCH #2: AEW Women's Championship Match said:

Rose Namajunas (c) vs Joanna Jedrzejczyk

- UFC Rules apply

- Pre-match video – Rose wouldn't fight again unless Joanna admits she's the best… or if the

Khans pay her handsomely to defend the belt

- Back and forth action

-

Rose retains via TKO at 3:45 in the 4th round

- Joanna begrudgingly admits Rose is the best after 3 straight defeats at her hands

*Cole notes the over the top rope battle royal is next, featuring 10 "superstars" signed by WWE and 10
wrestlers signed by AEW. When there is nobody remaining from one of the sides, the match is ended,
even if there is more than 1 person in the ring. The winning side claims 1 point in the best of 5 matchup.*
MATCH #3 – AEW vs WWE Battle Royal said:

Team AEW (Austin Theory, Miedo Extremo, Ciclope II, Space Monkey, Shota Umino, Eve Torres, Rener
Gracie, Kron Gracie, Bas Rutten & Tito Ortiz) vs Team WWE (David Otunga, Heath Slater, Justin Gabriel,
Michael Tarver, Darren Young, The Boogeyman, Booker T, Stevie Ray, Cris Cyborg Santos & Miesha Tate)

- Standard over the top rope rules apply – both feet must touch the ground etc; all 20 begin in
ring to start
- WWE team shows teamwork and cohesion, with Nexus and Harlem Heat anchoring the group;
while AEW responds with fearlessless and aggression (UFC guys and hardcore maniacs)
- Austin Theory last one left for AEW, against Slater, Booker and Young.
- WWE wins with Heath Slater and Darren Young remaining in 9:45
- WWE goes up 1 – 0
*Hulk Hogan gets a limousine entrance into the backstage area and steps out with his BEST FRIEND and North Korean diplomat, the dirty dog Dennis Rodman!*
MATCH #4: AEW vs WWE Tag Team Championship Match[/quote said:

Andreza Giant Panda & Giant Panda Vader (c) vs. Big Show & Kane (c)


- Show and Kane DWARFED for the first time as a team

- Giant Pandas seemingly impervious to damage; ShowKane resorts to cheap tactics

-

Giant Pandas go over STRONG in 5:45, winning both championships
- WWE 1 – 1 AEW

*Cole hypes the next matchup, another WWE vs AEW
:cole "Some say Stephanie McMahon started the women's revolution, as well as the AEW revolution!"*
MATCH #5: AEW vs WWE Women's Singles Match said:


Brandi Rhodes w/ Pharaoh vs Stephanie McMahon w/ Triple H

- Brandi pre-match video promo showing work to implement sensory rooms for kids and families
who need #SafeSpaces at AEW events; image of tweet of Stephanie saying "philanthropy is the
future of marketing, it's the way brands r going 2 win"
- Stephanie working the crowd, stalling with cowardly heel work, Brandi super-over
- Triple H continually threatening Pharaoh on the outside, Pharaoh ain't taking any shit
- Brandi secures upper-hand, Triple H gets ahold of Pharaoh and Pedigrees (pun fully intended) the dog on the outside!
- Brandi, irate, charges and begins brawling with HHH
- Ref calls for DQ, Brandi wins via interference at 9:45
- WWE 1 – 2 AEW
- Triple H and Steph continue the beatdown after the match, leaving Brandi and Pharaoh lying
- AEW locker room comes out, distraught
*JBL: While momentum was in AEW's corner, the beatdown that AEW Original Brandi just took has the whole locker room shook up
Cole: We'll see what effect that has, whether it unifies or destroys from within! But first, a dream match for two 50 year olds who are in better shape than most dudes in their 20s, and could probably legit kill most dudes in their 20s.*
MATCH #6: Single's Match said:


Shamrock vs. Goldberg

- Technique vs Power

- Goldberg flashes some MMA moveset, Shamrock selling like a million bucks

- Shamrock hits 3 belly-to-belly suplexes, Goldberg pops right up!

- Spear! Jackhammer! 1-2-3!

-

Goldberg wins via pinfall at 4:45

- Shamrock bleeding from the mouth due to "internal injuries" from that vicious spear, VINTAGE

Shamrock! :cole
*JBL: Let's resume the AEW vs WWE contest Maggle!*
MATCH #7: AEW vs WWE Single's Match said:

Odinson vs. Undertaker

- Power vs power, working a slow pace befitting current-day Taker

- Odinson seems shook either by Brandi's earlier beatdown or by Taker's mythical entrance

- Each time Odinson gains the upper hand, the veteran Taker reclaims it

- Taker hits all of his Greatest Hits

-

Undertaker wins by pinfall following a Chokeslam in 7:45.
- WWE 2 – 2 AEW
*JBL: Only one match in the AEW versus WWE rivalry and it's ANYBODY'S BAWLGAME MAGGLE!! :jbl

Cole: Right you are, but we'll be saving that finale for the main event of the evening. For now, let's check
in to the ring.

*Hulk Hogan and Dennis Rodman entrance, Hogan dragging James Ellsworth (!) along.

Hogan and Rodman cut a promo, picking on Ellsworth.

"THIS is what passes for a wrestler these days? :hogan
Let me tell you something brother, when the Hulkster and all his Hulkamaniacs were runnin' wild
brother, we'd use someone like you as a toothpick, Jack!"

*continual picking until Eye Of The Tiger hits*

*The building erupts as Sylvester Stallone enters to save Ellsworth!*

"I've always had a special spot in my heart for underdogs, and this James Ell-worth is the definition of an underdog. You got my support kid."
MATCH #8: Tag Team Match said:

Hulk Hogan & Dennis Rodman vs. James Ellsworth & Sylvester Stallone

- Reminiscent of Hogan's tag matches against Leno in terms of wrestling quality, except Hogan is
now 20 years older
- Ellsworth is the babyface in peril throughout the match; also the only participant able to take a
bump
- Rodman in and out quickly, following Hulkster's lead
- Stallone HOT TAG, throwing "hurtin' bombs"
- Hogan low-blow, leg drop of doom
- Hogan & Rodman win via pinfall in 10:45, Hogan gets his win back from Rocky III
*Cole goes with his big boy serious voice to indicate that viewer discretion is advised for the next match
*JBL – what red-blooded American wouldn't love to watch this MAGGLE?
*Cole – the warning was more for the stipulation of this matchup, JBL.
MATCH #9: Bra & Panties Match – Loser must spend a day doing Skype shows with Sunny said:

Christy Mack vs. Jenna Jameson

- Both women not wearing much over their respective lingerie items to begin with, getting some

good crowd reaction

- Lots of hair-pulling takedowns and bad slapping. Some spanks.

- Repeated cuts to a WASHED looking Sunny in the crowd, trying and failing to solicit cash for hugs

from lonely neckbeards

- Mack exemplifies the motto "what doesn't kill you makes you stronger" and uses rage from her

awful War Machine beat-down memories to gain the advantage

-

Christy Mack wins in 3:45 by stripping Jenna down, subjecting online perverts to a day featuring
2 washed blondes

- Sunny enters ring and escorts Jenna to the back, licking her lips in what she presumes is a seductive manner
*Cole and JBL hype the final match of the evening, which will determine the future of AEW's very
existence*
MATCH #10: AEW vs. WWE: AEW Heavyweight Title Match – No DQ said:

Stone Cold E.T. (c) vs. Triple H w/ Stephanie McMahon

- Dream match, Stone Cold E.T. most over babyface since regular ol' Stone Cold

- Brawling throughout the arena

- Stephanie gets involved, eats a STUNNER

- Triple H brings in the sledgehammer, nails Stone Cold E.T.

- Kicks out of Pedigree

-

Hits 2 Stunners on HHH, takes the victory in 26:45
- WWE 2 – 3 AEW; AEW wins!
*The Khan Dynasty comes out to celebrate with a few bags of White Castle burgers for Stone Cold E.T.

*Droz returns in a TANK WHEELCHAIR and runs over Cole, while Pharaoh accompanies him and bites
JBL's leg


* Stone Cold E.T. taps burgers with the Khans, realizes they didn't come widda liddle onion, and drops STUNNERS on both of them! The crowd pops once more as pyro explodes above TIAA Bank Stadium in the setting sun as Stone Cold E.T. stands atop a pile of bodies in his wake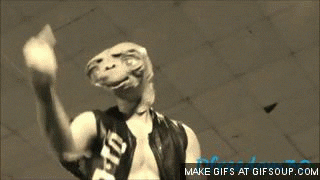 ACP Presents his version of AEW's DOUBLE OR NOTHING!
From the MGM Grand Las Vegas, NV USA
Commentators: Steve Corino, Johnny Ace, and Jerry "The King" Lawler :lawler
Host: Maria Menounos
Show opens with a shot of Kamala at ringside. Maria Menounos is out to announce that Kamala will be the guest time keeper for all matches tonight and that some proceeds of the show will be donated to the "No Legs" Foundation.
Openning Match:
Rey Fenix
vs
Tyler Breeze
w/ Fandango
If Fenix loses he must Unmask
Great Back and forth 12 minute opening match. Won by Fenix with the Fire Thunder Driver after surviving outside interference attempts by Fandango
As Fenix celebrates his win Fandango and Breeze are in the ring complaining to the ref. Out on the stage steps Carlito and tells them that "That's Not Cool!" and challenges Fandango to a match.
Carlito
w/Fenix vs
Fandango
w/ Tyler Breeze
10 minute back and forth match won by Carlito with the backstabber. Outside the ring action with Breeze trying to interfere and Fenix stopping him
Maria Menounos is out next to announce that instead of and Over Budget Battle Royal, this show will feature an all women UNDER CLOTHED Battle Royal (participants must compete in a swimsuit or lingerie)
Under Clothed Battle Royal
Taryn Terrell
Ashley Massaro
Paige Van Zant
Naomi
Bec Rawlings
Karate Hottie
Trish Stratus
Sable
Brooke Hogan
Charly Caruso
Typical over the top rope battle royal match. Won by Trish Stratus eliminating Naomi last
Out next is Colby Corino (son of Steve Corino) demanding that he has a match on this show. Steve leaves his commentator position to plead with his son to leave, but Colby refuses. Out comes Maria Menounos to announce a special guest and Colby's opponent: Rampage Jackson!!!!
Colby Corino
w/Steve Carino vs
Rampage Jackson
Total squash with Rampage beating the hell out of Colby Corino. After the match Steve Corino helps his son to the locker room
Maria Menounos is back out to announce that we will now be taken via the video screen to the Hardy Compound!
Ultimate Deletion Match of Superiority
Hardy Boys
vs
Steiner Brothers
vs
New Age Outlaws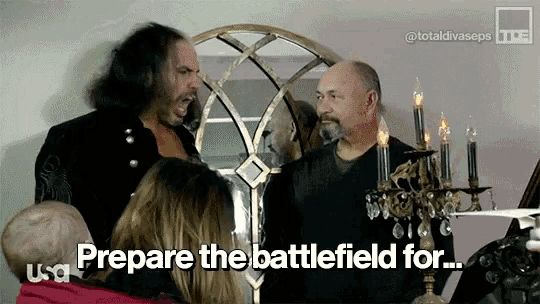 3 of the greatest tag teams of all time take part in a Great War to see who is the best. Another Hardy Compound Deletion match classic with appearances by Senor Benjamin, Vanguard One, Queen Reby, and King Maxel. In the end Broken Matt and Brother Nero emerge victorious over the Brothers of Steiner and The Outlaw of the New Age and forever DELETE them and render them OBSOLETE.
The Match was truly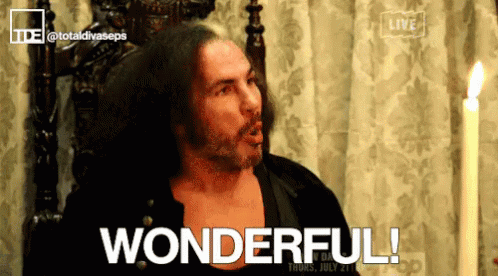 We are then sent back to the arena where in the ring stands THE BEST IN THE WORLD - Shane McMahon :shane
Shane announces that this new AEW is a sham and he is here to buy it and close it down to thunderous BOOS. Shane exclaims he is the best in the world and no one here can beat him anyways. Out to the stage steps Conor Claxton and challenges Shane to a DEATH MATCH!
Death Match
Shane McMahon
vs
Conor Claxton
Knockdown, dragout, hard-hitting 20 minute Death Match fought all over the ring and surrounding areas with tons of weapons. Conor Claxton gets the win with the world's most dangerous piledriver
Kevin Owens
vs
Kassius Ohno
Winner gets the rights to the KO nickname
18 minute wrestling classic. Kevin Owens wins with the pop-up powerbomb and frog splash combo
Paul Heyman and Brock Lesnar are out next. Paul Heyman goes into his spiel about Lesnar's accomplishments and how he has come to AEW for some real competition for once. After his speech his opponent is announced to be HAKU!
Brock Lesnar
w/ Paul Heyman vs
Haku
a great 15 minute brawl/wrestling match won by Lesnar after narrowly escaping a Tongan Death Grip and hitting Haku with a 2nd F-5
Main Event of the Evening:The Battle of the Hollywood Stars
Dwayne "The Rock" Johnson
vs
"The Animal" Dave Batista
15 minute match with each guy getting their shtick in. Rock kicks out of a Batista Bomb and hits the Rock Bottom and People's Elbow for the win
AEW Presents: I DON'T CARE™
Jonathan Gresham
Nickname: The Octopus
DOB: 20/03/1988
Birthplace: Atlanta, Georgia, USA
Height: 5' 4"
Weight: 161 lbs
Finisher: Octopus Hold, Figure Four Leg Lock
Jonathan Gresham is a near 15 year vet. Small in size but his height allows him to tie his opponents up in knots in a slick and quick manner. Regarded as one of the best indie wrestlers today.
Masashi Takeda
Nickname: Crazy Kid
DOB: 13/08/1985
Birthplace: Machida, Tokyo, Japan
Height: 5' 8"
Weight: 202 lbs
Finisher: Kokutai Ikkaisen Slam (Olympic Slam)
Was born into the world of grappling, trained by the legendary shoot fight, Kiyoshi Tamura. Going into compete in MMA with a record of 11 wins, 4 losses and 1 draw. However he always idolised death match wrestling and in 2008, he begun doing deathmatches and he took off to become one of the most highly regarded of his style, often plaudited for being able to mix technical wrestling with death match elements.
Orange Cassidy
Nickname: Freshly Squeezed
DOB:??/??/1984
Birthplace: Stewartsville, New Jersey, USA
Height: 5' 10"
Weight: 161 lbs
Finisher: Orange Squeeze
Eh does anyone care? Okay, Orange Cassidy is a wrestler, I guess, who is very lackadaisical. He doesn't much care to show much enthusiasm to his matches, much to the anger of his opponents who suffer due to his shenanigans
Kyle O'Reilly
Nickname: The Martial Artist
DOB: 01/03/1987
Birthplace: Surrey, British Columbia, Canada
Height: 5' 11"
Weight: 200 lbs
Finisher: Ankle Lock, Arm-Ageddon (Cross Armbreaker)
Former protégé of the famed Davey Richards, now turned into one of the most highly regarded tag wrestlers of his generation. Very skilled in grappling and not too shabby with his strikes too. Expect him to have great chemistry with every teammate he has.
Roderick Strong
Nickname: Messiah Of The Backbreaker
DOB: 22/04/1985
Birthplace: Eau Claire, Wisconsin, USA
Height: 5' 10"
Weight: 200 lbs
Finisher: Strong Hold
One of the best wrestlers in the past 10 years. Lives up to his moniker of the "Messiah Of The Backbreaker" making it his living almost. Former ROH World champion and current tag partners with Kyle O'Reilly.

Tenshin Nasukawa
Nickname:??
DOB: 18/08/1998
Birthplace: Chiba, Japan
Height: 5'4"
Weight: 125 lbs
Finisher: None
One of the more unique wrestlers, or athletes should I say. Tenshin Nasukawa is famed for being the unspoken ace of Rizin Fighting Federation, which is an MMA promotion run by Nobuyuki Sakakibara (Former Pride Fc owner), where he primarily fights in kickboxing fights (as well RISE) and occasionally dabbles in MMA. He holds a 29-0 and 4-0 in both sports respectively against the best fighters Japan has in offer. This however will not be his first taste of Pro Wrestling as he has showed up on Dramatic Dream Team programming as a special guest or a commenter, as well as joking Ken Ohka in the arse as a result of a match Ohka lost. He aims to challenge himself in Wrestling too as he wants to show the world that he is more versatile than his famed rival and fellow kickboxer, Takeru Segawa.

Barbaro Cavernario
Nickname: El Hombre de las Cavernas
DOB: 06/11/1993
Birthplace: Zapopan, Jalisco, Mexico
Height: 5' 8"
Weight: 194 lbs
Finisher: Cavernaria
Think of Fred Flintstone look with a fuck it attitude and can do the worm. But make no bones, this guy is one of the best luchadores today. Can brawl with the best of them and impresses everyone who see him.
Konosuke Takeshita
Nickname:
DOB: 29/05/1995
Birthplace: Osaka, Japan
Height: 6' 2"
Weight: 218 lbs
Finisher: Fable (Senton Bomb from the second rope to a seated opponent), Surprise Rose (Wrist-clutch fisherman buster)
Ace of Dramatic Dream Team, but he is similar to guys like HARASHIMA and KUDO, he is more serious than what the promotion is famed for, which is crazy stunts and comedy. Highly regarded wrestler, who is taller and stronger than most of his peers. Despite being young, he is vastly experienced in big match situations. Takeshita is also fond of the ladies, once admitting that he had a crush on the Ninth Wonder Of The World, Chyna.
TJ Dillashaw
Nickname:
DOB: 07/02/1986
Birthplace: Sonora, California
Height: 5' 6"
Weight: 126 lbs
Fresh from being suspended by UFC for failing a drugs test, the ever competitive Dillashaw wants to try something new and challenging. Offering an open challenge to anyone in the world of Pro Wrestling to fight him.
Scott Dawson
Nickname:
DOB: 30/06/1984
Birthplace: Whiteville, North Carolina
Height: 5' 10"
Weight: 222 lbs
Finisher: DDT
Dash Wilder

Nickname:
DOB: 17/05/1987
Birthplace: Raleigh, North Carolina
Height: 5' 9"
Weight: 202 lbs
Finisher: Inverted Figure-Four Leglock
Put these two together because they are essential the same person. They think the same, the work together seamlessly. Unmatched chemistry. Forever the Revival.
Cesaro
Nickname: Swiss Superman
DOB: 27/12/1980
Birthplace: Lucerne, Switzerland
Height: 6' 5"
Weight: 242 lbs
Finisher: Neutralizer
Once considered the most underrated wrestler in the world. Now everyone is fully aware at the abilities Cesaro possess. Incredible strength. Versatility. Timing and speed. He is called the Swiss Superman for a reason
Ronda Rousey
Nickname: Rowdy
DOB: 01/02/1987
Birthplace: Riverside, California
Height: 5' 7"
Weight: 134 lbs
Finisher: Armbar
First famed for being the first women's UFC Women's Bantamweight Championship then she went off the rails after two humiliating losses. Out to prove herself, she joins WWE and goes on a tear seen unlike any other. Even famous rookies such as Kurt Angle and Jun Akiyama had break in periods, Ronda started at the top and has stayed their ever since.
Kensuke Sasaki
Nickname:
DOB: 04/08/1966
Birthplace: Fukuoka, Japan
Height: 5' 11"
Weight: 253 lbs
Finisher: Northern Light Bomb, Stranglehold
One of the most dangerous wrestlers who every stepped foot in the ring. Allegedly killed someone & gave Yoshihiro Takayama a stroke after their 2004 G1 Climax match. One was called a Riki Choshu rip off, then turned into a machine producing classic after classic. One of the only wrestlers to win the IWGP, Triple Crown and GHC Heavyweight Titles. He retired in 2014 but for one night only, he plans of taking the dream once again.
Floyd Mayweather
Nickname: Money
DOB: 24/02/1977
Birthplace: Grand Rapids, Michigan
Height: 5' 8"
Weight: 145 lbs
Finisher: Punch
Not his first rodeo in the world of Pro Wrestling. Former opponent of The Big Show on the 24th Addition of WrestleMania. Undefeated with a 50-0 record. One of the best boxers of all time. Can the arrogant, cocky boxer be 2-0 in Wrestling?
Nick Jackson
Nickname:
DOB: 28/07/1989
Birthplace: Hesperia, California, USA
Height: 5' 10"
Weight: 178 lbs
Finisher: 450° Splash
Perhaps more famed for teaming with his brother, Matt in The Young Bucks duo, but after years of doing so, Nick had ventured out to something new. Challenge himself in a singles role.
CIMA
Nickname:
DOB: 15/11/1977
Birthplace: Sakai, Osaka, Japan
Height: 5' 9"
Weight: 180 lbs
Finisher: Schwein, Meteora
"I like COLAAAAAA" The highly charismatic CIMA was announced as a full time All Elite Wrestling roster member. CIMA known for his flashy matches of the wide variety. Extremely smart and cunning. Can't trust the former Ultimo Dragon trainee with your life, he'll sell your soul to get to the top.
Hikaru Shida
Nickname:
DOB: 11/06/1988
Birthplace: Samukawa, Kanagawa, Japan
Height: 5' 5"
Weight: 132 lbs
Finisher: Jumping Knee Attack
Long time veteran. Known for being highly skilled in anything she does. Fully adapt at English and acting so she ain't just a pretty face. Wants to establish a women's division in All Elite and offers an open challenge to anyone, man or women.
AEW World Tag Team Championship Match: The Revival vs The Undisputed Era
No wasting time by the Revival, who attack The Undisputed Era during their entrance and takes out Roderick Strong on the outside via a double ddt.
The Revival pick Kyle O'Reilly apart with ease, switching up with constant tags, dictating the pace.
Kyle O'Reilly makes some comebacks and almost gets the win with a combination of strikes and a roll up.
Strong recovers and gets up on the apron but still clearly groggy.
Soon the Revival begins to attack the leg with chop blocks and various submission holds, limiting O'Reilly. The crowd rally behind O'Reilly and the Revival really play up the heat of the crowd.
After a few near hot tags, The Revival grounds O'Reilly once again with an Indian death lock by Dash but Scott Dawson sneaks up on Roddy on the apron an wacks him off the apron and attacks him on the outside to more heat.
O'Reilly can barely seem to move with his leg so banged up but continues to try and use his upper body strength to lock in anything he can.
After a brief comeback, the Revival once again goes for the leg and hits a double team ddt.
Scott Dawson, once again, tries to sneak a cheap shot in but Roddy catches it this time and baits Dash to run at him, and pushes the Revival into each other, allowing Kyle to get the tag.
Strong comes in like a house on fire.
Strong runs wild, and fights off the double teams with the double spear followed up by a clothesline to the outside to Scott Dawson.
Dash fights back as they trade clotheslines before Strong nails Dash with an elbow and a nasty discus clothesline.
Strong looks for a back breaker before Dawson comes back in but O'Reilly comes in and takes him out with a head kicks.
Strong and O'Reilly look at each other and O'Reilly goes to run at the ropes for a High/Low but collapses under the weight.
Strong goes to check on him and Dash catches him with a roll up! ONE, TWO, KICKOUT!
Scott Dawson come back in and they beat down Roddy and look for Shatter Machine but Roddy counters with a rack to the eyes and Strong hits an enziguri on Dawson.
He then hits end of heartbreak on Dash whilst hitting a Senton onto Dawson.
Strong wins Dash for the win!!

Result: Roderick Strong pins Dash Wilder in 12:05 after End of Heartbreak.

AEW Crush Title Match: Hikaru Shida vs Ronda Rousey

Slow start with both gauging each other before locking up and exchanging a lovely scramble of holds before Ronda gains control of the wrist.
Shida keeps going for holds and submissions but reverts to striking realising Ronda out matches her in that regard.
Shida goes for the arm with kicks but Ronda catches the kicks and spears her to the outside
They brawl on the outside for a bit, causing them both to bleed albeit not too heavily with Ronda cutting her lip and Shida bleeding from the ear.
Both are aggressive in everything they do.
Shida hits a high head kicks and Ronda looks out on her feet. Ronda backs in the corner and kicks wildly before Shida runs and throws all her weight into Ronda.
Shida then tries the Majo no Ichigeki (second rope fireman's carry drop onto the turnbuckle) but Ronda reverses into an arm drag off the top rope!!!
Both are tired but Ronda hits a straight jab and runs the ropes, Shida catches her with a nast hip attack and hits the jumping knee.
ONE, TWO, THR..NOOOO!
Shida is shocked and unleashes some ungodly kicks and goes for another one but Ronda moves out the way and hits a lovely German suplex.
Ronda goes for Piper's pit but Shida breaks out with elbows.
Shida begins to dominate with power moves and catches Ronda out with a flash cross Armbreaker!!!
Ronda just reaches the ropes but she is badly hurt.
Shida hits some huge bombs and nails Ronda square in the nose, busting it open
Ronda is virtually blinded after the kick and doesn't see a jumping knee coming.
WHAM!!
ONE, TWO, THREE!

Result: Hikaru Shida pins Ronda Rousey in 10:50 after a Jumping High Knee.

UWF Rules: TJ Dillashaw vs Tenshin Nasukawa
Rules: The combatants would start with 0 points each, as points would be gained for knockout attempts, being at a disadvantage during a hold and/or forcing the opponent to break ahold by grabbing onto the ring ropes with their hand(s) and/or feet. Wins can occur through submission, KO or getting 5 points.
A slow, tentative start with both men gauging range.
A great mix of slick grappling and quick striking.
Dillashaw gains control midway through after breaking one of Tenshin's ribs with a front kick.
Tenshin spends the next five minutes selling and being on the defensive.
Tenshin mounts a comeback after slipping a jab in the corner and hitting a barrage of comebacks and gets the a down (1-0)
Tenshin lands a head kick but Dillashaw is unfazed and goes for a single leg takedown and Tenshin lands a knee to the face and gets a down (2-0).
Dillashaw recovers and plays it safe, keeping his distance before getting a takedown and locks in an armbar. Tenshin grabs the ropes earning a down (2-1).
Dillashaw keep up the attack and continues going for the arm with Tenshin blocking every attempt.
The match turns up a notch when both guys start swinging for the fences. The crowd is molten hot and both guys gets a few down of their own, bringing the tally up to 4-3 in the favour of Dillashaw.
Dillashaw is bleeding from the nose but is in firm control. Tenshin backs off in the corner. Dillashaw gets suckered in by this and throws some wild punches, Tenshin slips through and hits a nasty spinning back kick for a down (4-4!!!!).
Both men are hurt and Tenshin is moving forward.
A KICK, ANOTHER KICK, DILLASHAW HITS A STRAIGHT PUNCH!
TENSHIN fakes being hurt and hits a rolling kick for ANOTHER down and the win!!! (5-4).
This was an excellent match that had a quiet and unsure crowd at first but they gradually got the crowd alongside and got them going wild for the finish.

Result: Tenshin Nasukawa KOs TJ Dillashaw after a rolling kick in 18:25.

AEW United States Match: Orange Cassidy vs Jonathan Gresham vs Nick Jackson vs Cesaro
This starts of with a house on fire with everyone going balls to the walls from the first minute. Everyone except Cassidy, of course
Nick Jackson hits a double somersault plancha onto Gresham and Cesaro.
Gresham and Cassidy roll each other up. Cesaro throws upper cuts to everyone, in one case knocking off Cassidy's Glasses. BIG MISTAKE.
Cassidy unloads with soft kicks to the calf of Cesaro.
Cesaro in a moment of comedy says "ouch" before going for a nasty upper cuts BUT CASSIDY counters it by falling in back and doing a kip up
Cesaro is irate and rusb towards Cassidy before being met with a Super kick by Nick Jackson.
The finish is bananas with Gresham being taken for a ride by Cesaro and gets hit with UFO, which sends the crowd crazy.
Nick Jackson hits a few superkicks but Cesaro hits one of his own and hits an elevated uppercut.
Cassidy comes in and Cesaro lifts him up for the same but Cassidy roles him up for a victory roll for the stunning three count!!

Result: Orange Cassidy pins Cesaro after a victory roll in 7:09.

CIMA vs Konosuke Takeshita

Special entrances come out for this match. CIMA comes out to fireworks and Takeshita comes out with scooters in the crowd.
CIMA plays to the crowd with his cocky mannerisms and calls on Takeshita.
Takeshita is reserved at first but comes running out of the blocks towards Takeshita.
CIMA catches him with a boot and takes him down.
They scramble around for a few few minutes, getting a foothold in the match, CIMA breaking a few rules along the way with his fish hooks and eye rakes.
Things pick up when Takeshita hits a basement drop kick and hurts CIMA's knee.
Takeshita works on their knee with a few dragon screws to the leg and locks on a standing leg twist.
CIMA cheats to regain control and hits a flash DDT.
CIMA keeps things on the ground whilst his knee recovers and works on the neck of Takeshita.
Takeshita stays in the match until CIMA moved out of the way of a Takeshita tope, causing him to go head first into the guardrail.
CIMA hits a few big moves like Icoplasm (elevated Slam off the top rope) and a delayed piledriver.
CIMA calls for Schwein but Takeshita counters with a snap Saito suplex.
CLAP. CLAP. CLAP. CLAP.
Takeshita starts making a comeback with elbows but CIMA finger points him in the eyes and throws him to the outside.
CIMA hits a tope but TAKESHITA CATCHES HIM MID-AIR AND SPIKES HIM on the apron.
They get back in the ring where Takeshita hits a 450 splash.
One, two, kick out.
Takeshita hit Fable!!!!
ONE, TWO, NO!
Takeshita tries to pick CIMA up but they exchanging a few strikes and counters with Takeshita getting the upper hand.
He runs to the runs and tries to hit a running dropkick but he gets caught with a mushroom stomp but hurts his knee in the process!!!
Takeshita is hurt so he can't capitalize however.
CIMA hits a closed first and goes for another one but misses. Takeshita grabs his waist but CIMA gets out of it hits a drop kick.
CIMA HITS METEORA!!!
ONE, TWO, NOOOO!
CIMA picks Takeshita up for Schwein but Takeshita is out of it again!
Takeshita pushes CIMA into the ropes and hits an O'Connor roll into a bridging German
ONE, TWO, THREE!!!

Result: Konosuke Takeshita pins CIMA in 29:12 after a bridging suplex.

10 Minute Time Limit: Kensuke Sasaki vs Floyd Mayweather

Match starts of with Floyd regretting ever being born, trying to run with his entourage convincing him otherwise. "You'll look like a coward, bro"
Floyd tries to reason with Sasaki. Floyd offers money which Sasaki responds positively to. Sasaki accepts it and puts his arms up.
Floyd is relaxed now and playfully does a few body shots and fist bumps Sasaki and goes to leave.
Sasaki grabs Floyd though and sends him in the corner. And the crowd goes nuts.
He hits a few shots on Floyd before his entourage comes up on the apron. Sasaki takes them out and goes back to Floyd.
Floyd pops off a few shots, stunning Sasaki for a second before Sasaki nails Floyd with a lariat and a northern lights bomb for the win!

Result: Kensuke Sasaki pins Floyd Mayweather in 4:51 after a Northern Lights bomb.

Deathmatch: Barbaro Cavernario vs Masashi Takeda

Cavernario plays to the crowd and does the worm which send the crowds crazy.
Takeda is slightly taken back by this so he smashes the light tube he brought to the ring over his head!!!
The run right at each other, throwing wild, stiff punches at each other, Takeda catches him with a firearms carry and smashes a kick to the back of the head.
Cavernario gets right back up and more brawling.
They head outside where Cavernario finds a wretch and launches it at Takeda but just missing him before nailing a running drop kick, knocking Takeda over the guardrail and into the fans.
Cavernario sprints and hits a high cross body into the crowd.
The crowd scatters as men are thrown into chairs and chairs are thrown into men.
Takeda is bleeding and scrambles for a reprieve.
Cavernario attempts to hit another dive into thee ringside area but Takeda smashes a chair into his head.
Takeda grabs his bag that he brought with him and gets out another light tube, smiling whilst he does it.
He hesitates at first and gives Cavernario the light tube much to the shock of Cavernario and the fans.
He grabs another one and challenges Cavernario to a fucking sword fight!!!!!
The swing and both get cut open pretty badly by it.
Takeda hits a lariat.
He goes for another one but Cavernario throws himself into Takeda and goes for a pin.
Cavernario grabs a ladder from the outside and smashes Takeda with it and places it in the corner. He goes up but Takeda cuts him off with a release german suplex.
A nasty kick to the side of the head and follows up with a capture suplex!
Takeda calls for the Kokutai Ikkaisen Slam and hits it.
He doesn't go for the pin though. Instead he goes for the tacks!!!
He goes for another Kokutai Ikkaisen Slam on the tacks but Cavernario gets out of it and hits a death valley driver through the tacks!!!!!!!!!!
Cavernario goes to the top of the ladder and goes to hit a diving senton OFF THE TOP BUT MISSES, LANDING BACK FIRST INTO THE TACKS!!!!
Cavernario screams in pain.

Takeda locks on a rare naked choke, subduing Cavernario and then hits a running shining wizard for the three count!!

Result: Masashi Takeda pins Cavernario in 12:40 after a shining wizard!!!
AEW & Zane B Promotions presents:
Gambling Addiction is Bad MKAY
Match 1:
Steel Cage Match
Natalya vs Run in Rasta
vs.
Match 2: Jack Swagger PRIDE Grand Prix Quarter Finals
MMA Fight (Pride Rules)
Jake Hager w/Chael Sonnen vs Frank Mir
vs.
Match 3: Wrestling's Worst
Fatal 4 Way Battle Royal
The Great Khali vs Hornswoggle vs Bubba 'THE CUCK' Sponge vs John Cena Sr.
vs.
vs.
vs.
Match 4:
Singles Match
Sting vs Michelle 'Mrs. Undertaker' McCool
vs.
Match 5:
Rolemodel Street Fight
Teneille Dashwood vs Eva Marie w/Aurora Rose Levesque
vs.
Match 6: Jack Swagger PRIDE Grand Prix Semi Finals
MMA Fight (Pride Rules)
Jack Swagger w/Chael Sonnen vs Mirko Cro Cop
vs.
Match 7:
Submission Match
Santino Marella vs Bret Hart
vs.
Match 8:
8-Man Elimination Tag Team Match
representing Cesar Gracie Jiu Jitsu (Nick and Nate Diaz) and Cryme Tyme (JTG and Shad Gaspard) vs The New Hart Foundation (Teddy Hart, Tyson Kidd, Davey Boy Smith Jr. and Brian Pillman Jr.) w/Natalya, Velvet Sky and Mr. Velvet
and
vs.
and
Match 9: AEW World Heavyweight Championship
Singles Match
Daniel Bryan vs Chris Jericho
vs.
MAIN EVENT: Jack Swagger PRIDE Grand Prix Finals
MMA Fight (Pride Rules)
Jake Hager w/Chael Sonnen vs Fedor Emilianenko w/Aksana
vs.
AEWxCEO presents..

THE LUXURY GAMING & WRESTLING FESTIVAL
Daytona Beach Ocean Center, Daytona Beach, Florida
June 29th, 2019
Pre-Show Match: 10-Man Spent the Whole Budget Battle Royal presented by Dead Or Alive
SHLAK vs. Dan O'Hare vs. G-Raver vs. Brandon Kirk vs. Jungle Boy vs. Wheeler YUTA vs. Mantaur vs. Session Moth Martina vs. Austen G vs. Alex G
SEGMENT #1

- Lots and lots of pyro to start the show as Ja Rule performs to the capacity crowd of vidya gamers and wrestling fans
- Excalibur on commentary with Conrad Thompson and Renee Young, with Alicia Atout on hand as our backstage interviewer.
- The commentary team explains that AEW's EVP Kenny blew a big chunk of the shows budget on getting his dream match with AJ Styles among all the other stuff like the live act we just saw
- The first match is about to get underway.
Match #1: Tag Team Match presented by Virtua Fighter Private Party (Marq Quen & Isiah Kassidy) vs. FUCK MONEY Experience (Terrence & Terrell Dudley) w/ Vincent

- The commentary team explains that the team now formerly known as TNT's new manager Vincent re-named them the FUCK MONEY Experience for no apparent reason before tonights show, as they come out to their new theme song;

- After about 10 minutes of closely contested tag team action, Private Party picks up the win.

- WINNERS: Private Party
Match #2: Mixed Martial Arts Match presented by Soul Calibur
Kimbo Slice Jr. vs. Dada 5000

- Kimbo Slice Jr. challenged Dada 5000 to this openweight fight at FyterFest, blaming him for the death of his father Kimbo Slice Sr. which happened shortly after their Bellator fight in 2016.
Dada 5000, never one to back down from a fight, accepted the challenge, so here we are.
- Fight scheduled for three 5-minute rounds, unified rules of MMA in effect.
- Dada offers to touch gloves but Kimbo Jr. REFUSES, and the fight is on.
- Kimbo Jr comes out looking to finish the fight early and punishes Dada with several combos throughout the period, even landing an elbow that cuts Dada right above his left eye.
Heavier and slower Dada fails to really land any significant strikes on the lighter and quicker Kimbo Jr. 10-9 Kimbo Jr.
- Veteran cutman Stitch Duran and a doctor take a look at the cut in between rounds... and decide to let them fight :woo
- Kimbo Jr keeps moving circles around Dada in round 2, hitting him with combos left and right, especially around the cut area, and forcing him to use his limited energy trying to close the distance but to no avail.
10-0 Kimbo Jr.
- Stitch and the doctor take a look at the re-opened cut again, and this time they have a brief debate with an exhausted and bloodied Dada and his corner on whether to continue the fight or not.
In the end, they call the fight off and Kimbo Jr is declared the winner via TKO (Cut)
WINNER: Kimbo Slice Jr
Match #3: Singles Match presented by Killer Instinct
Tom Lawlor vs. David Arquette

- Actor and former WCW World Heavyweight Champion David Arquette continues on his quest to prove his worth in the pro-wrestling business, as he faces the former Mixed Martial Artist turned Pro-Wrestler "Filthy" Tom Lawlor.
- Match starts out with Lawlor not really taking Arquette seriously and playfully toying around with him, until Arquette rolls him up, almost gets the three count and then slaps him in the face as Lawlor gets back up.
- Lawlor mercilessly beats up Arquette both standing up and on the ground before picking up the win after about 10 minutes.
- WINNER: Tom Lawlor
- Lawlor helps the bruised and battered Arquette back to his feet and the two shake eachothers hands.
Match #4: Singles Match presented by Tekken
Cody vs. MJF

- Former best friends turned rivals square off after Cody found out about MJF talking shit about him, his wife and his dog behind their backs every chance he got.
- MJF controls most of the action throughout the match, as every time Cody gets a little bit of momentum on his side, MJF hits him with a dirty trick like an eye poke.
- MJF gets the pinfall win in about 15 minutes.
- WINNER: MJF
Match #5: Deathmatch presented by Mortal Kombat
Jon Moxley vs. Jimmy Lloyd

- Jon Moxley makes his long awaited return to deathmatch wrestling as he faces young up n coming deathmatch star "the Different Boy" Jimmy Lloyd.
- A wild and bloody brawl with lots of weapons used on both men, with Lloyd taking most of the more dangerous spots.
- Moxley ends up winning after around 15 minutes
- WINNER: Jon Moxley
Match #6: The Main Event: Singles Match presented by Street Fighter
Kenny Omega vs. AJ Styles

- Before this "technically a first time ever because 2006 in some random canadian indy doesn't count :armfold"-match begins, we see a HYPE VIDEO showing us a brief history lesson on how on January 5th 2016, AJ Styles' final night as a member of the Bullet Club and NJPW before going to WWE, Bullet Club turned on their leader AJ Styles, kicked him out and replaced him with Omega as their new leader.
- Neither man likes one another, but the mutual respect between them means that the match starts slow as they feel each other out exchanging wrestling holds.
- The pace picks up a bit and it stays that way as both men go through their arsenal of signature moves.
- After nearly 40 minutes it's Omega who picks up the win.
- WINNER: Kenny Omega
AEW PRESENTS: DOUBLE DOWN
IN THE BOOTH:
Tony Schiavone, Jesse Ventura, Don West, Mike Tenay
BACKSTAGE INTERVIEWS:
"Dirty" Dutch Mantel
Lio Rush vs Matt Sydal vs Tiger Mask IV
TRIPLE THREAT MATCH FOR THE CRUISERWEIGHT CHAMPIONSHIP
- Fast paced cruiserweight action
- Great way to open the show
- Excellent selling by all 3 men in a triple down off a triple cross body in the middle of the ring (we got a triple down at DOUBLE DOWN, Schiavone shouts Ventura on commentary)
- Sydal picks up the W after Lio Rush misses a splash on Tiger Mask IV
EC3 (w/ Dixie Carter and Eric Bischoff) vs Tatanka (w/ Ricky Steamboat)
ONE-ON-ONE MATCH FOR RIGHTS TO THE LUMBEE RESERVATION
- Dixie Carter and Eric Bischoff have their eyes on the Lumbee Indian Reservation in North Carolina for space to open up a new wrestling promotion, wanting to pave the whole thing over and start on fresh ground
- Tatanka, the pride of the Lumbee tribe, objects in their honor
- Dixie and Eric manage to trick Tatanka into putting the ownership of the Reservation on the line in a match at DOUBLE DOWN
- Seeing Tatanka upset backstage, Ricky "The Dragon" Steamboat offers to be in Tatanka's corner for the match
- EC3 shows off his physique and power game for much of the match until Tatanka fires up
- Tatanka gets in his offense including hitting an end of the trail
- Pinfall broken up by Dixie distracting the ref
- Ricky takes out Eric who falls into Dixie taking her out
- Tatanka wins after reversing EC3's finish into his own
Hangman Page vs Chuck Liddel & Randy Couture
HANDICAP MATCH
- Hangman page tells Couture and Liddel they are too old for MMA and they are too old for wrestling
- The MMA dudes tell Page to nut up or shut up in the ring, Page says he'll take them both on to make it "fair"
- Page does take out the two 50 year old ex MMA stars with relative ease
- Page gets on the mic and says that AEW is not going to be a place for "MMA rejects like some other promotions"
- Satisfied he proved his point, Page waves the two older men off with disdain and walks away getting himself counted out
Awesome Kong vs Rhea Ripley
ONE-ON-ONE MATCH FOR THE WOMEN'S CHAMPIONSHIP
- Heavy hitting but somewhat technical affair
- Extremely competitive, both ladies get in plenty of offense
- Rhea Ripley picks up the surprising W after somehow getting all of Kong up for the pumphandle powerbomb in the middle of the ring
Ryback vs R-Truth
ONE-ON-ONE HARDCORE MATCH
- This feud began when R-Truth got excited at Ryback's signing to AEW thinking Ryback was Bill Goldberg
- Infuriated Ryback laid him out
- Truth cuts a promo saying he always wanted to be "next" and take it to the most in-tents wrestler of all time, Ryback says he's hungry for honesty
- Truth gets his ass kicked for most of the match
- Sudden reversal of the Shellshock into a reverse DDT, Truth with the axekick as Ryberg slowly gets up
- Ryback keeps stirring, another axekick
- One more time Ryback tries to get up and he is rewarded with a third axe kick
- Truth for the cover but Ryback powers out
- Weapons get involved. Chairs, kendo sticks, a loop of chain
- Finally Ryback hits the shellshock through the table
- BUT TRUTH KICKS OUT!
- Furious Ryback picks up Truth and throws him from the ring all the way through the announcer table at ringside in what is basically an awesome bomb
- The limp body of Truth is rolled back in the ring
- Ryback goes to the top turnbuckle! He looks for a big splash!
- ... BUT TRUTH MOVES OUT OF THE WAY
- Truth hits the ropes to hit the lie detector on ryback, who staggers
- Truth hits another
- Going for a third again he's caught out of mid-air spin and hoisted into a firemans carry
- Ryback takes Truth up to the top buckle and hits a huuuuuuuge super shellshock
- Ryback finally gets the W
The Beautiful People (w/ Big Sexy Kevin Nash) vs The Horsewomen (w/ Honky Tonk Man)
TAG TEAM MATCH IF THE BEAUTIFUL PEOPLE WIN, HONKY IS FIRED
- Upon finding out Honky Tonk Man was signed to work backstage for AEW, Kevin Nash enlisted the aid of The Beautiful People to get him out
- They agreed bc hes old fat and ugly, unlike Big Sexy who is an old silver fox
- Fortunately for Honky the three remaining Horsewomen take up in his defense, since he has been nice and helpful to them backstage
- A match is set for DOUBLE DOWN where if The Horsewomen lose then Honky is fired
- The Horsewomen make short, short work of the Beautiful People with a simultaneous triple submission and the legal Angelina Love tapping out faster than David Sammartino
- Horsewomen and Honky celebrate in the ring with a song
- Big Sexy with the post match beatdown on Honky
- He stares the ladies down and leaves
Mike Kanellis (w/ Maria Kanellis) vs Mr. Kennedy
ONE-ON-ONE
- Mr. Kennedy has been stirring shit up backstage and on social media about how Maria is cheating on Mike
- Because he's an asshole
- Mike takes to the ring to fight for Maria's honor
- During match a snippet of a "sex tape" of supposedly Maria plays
- Kennedy picks up the win with a surprising La Magistral cradle off the distraction
- Mike leaves Maria alone in the ring obviously upset
Mustache Mountain vs The Usos vs The Elite Bros (Hawkins/Ryder) vs Harper & Rowan
TAG TEAM ELIMINATION MATCH FOR THE TAG TEAM CHAMPIONSHIPS
- The 4 best tag teams in AEW have been put together to determine the deserving tag champions
- All of the teams agree they don't want to lose because some other team's jabroni got pinned
- Match is turned into an elimination match
- The Elite Bros are the first team eliminated after Ryder goes for the Rough Ryder and gets caught by Bate with Seven coming off the top with the knee
- Mustache Mountain soon follow when Luke Harper takes Seven's head off with a nasty discus clothesline where Seven takes a serious Ibushi-esque neck bump
- It's down to the usos and Harper/Rowan
- Harper misses another clothesline and eats a double superkick
- Rowan interrupts the pin by going for a big elbow but Jimmy moves out of the pinfall and Rowan hits the elbow clean on Harper
- Rowan gets a double superkick of his own and lands on top of Harper
- BIG DOUBLE USO SPLASH on both big hosses, Rowan rolls out of the ring
- Usos pick up the W
- They get on the mic and say that AEW is the new USO PENITENTIARY
- Post match Harper and Rowan start scuffling and Harper leaves Rowan laying after a staggering clothesline and a michinoku driver
Melina vs Layla El vs Rosa Mendes vs Candice Michelle vs Beth Phoenix vs Stacy Keibler vs Torrie Wilson vs Lita vs Shelly Martinez vs Alicia Fox
OVERSTUFFED BATTLE ROYAL
- All the remaining ladies put in a battle royal
- Cooldown match before the main, rather slow but full of great racks and superb assess
- Lita picks up the W after last eliminating Torrie Wilson and Stacy Keibler at the same time
John Cena vs Samoa Joe
ONE-ON-ONE 30 MINUTE ULTIMATE SUBMISSION MATCH FOR THE WORLD CHAMPIONSHIP
- Joe claims to be the best and walked in ready to accept the AEW title
- Cena comes in and claims he's better
- Joe threatens to tap Cena out for the "first time"
- Cena says he's on and challenges him to a submission match
- Joe ups the ante by challenging him back to an ULTIMATE submission match, 30 minutes
- Fantastic main event where both guys throw big power bombs to soften each other up
- Back and forth submission escapes, several near taps from both guys
- Joe finally makes Cena tap at 29:59 for the first and only fall
- JOE WINS
- Confetti, everyone from backstage empties out to celebrate the show and their new champion
@Yeah1993
@ßananas
@MC
@MoxleyMoxx
@Odo
@Pez E. Dangerously
@Roy Mustang
@Lariatoh!
@A-C-P
@Buttermaker
@Zane B
@Curry
@Fringe
@Lizard King