Far out in the uncharted backwaters of the unfashionable end of the western spiral arm of the Galaxy lies a small unregarded yellow sun.

Orbiting this at a distance of roughly ninety-two million miles is an utterly insignificant little blue green planet whose ape-descended life forms are so amazingly primitive that they still think digital watches are a pretty neat idea.

This planet has — or rather had — a problem, which was this: most of the people on it were unhappy for pretty much of the time. Many solutions were suggested for this problem, but most of these were largely concerned with the movements of small green pieces of paper, which is odd because on the whole it wasn't the small green pieces of paper that were unhappy.

And so the problem remained; lots of the people were mean, and most of them were miserable, even the ones with digital watches.

Many were increasingly of the opinion that they'd all made a big mistake in coming down from the trees in the first place. And some said that even the trees had been a bad move, and that no one should ever have left the oceans.

And then, one Thursday, nearly two thousand years after one man had been nailed to a tree for saying how great it would be to be nice to people for a change, one girl sitting on her own in a small cafe in Rickmansworth suddenly realized what it was that had been going wrong all this time, and she finally knew how the world could be made a good and happy place. This time it was right, it would work, and no one would have to get nailed to anything.

Sadly, however, before she could get to a phone to tell anyone about it, a terribly stupid catastrophe occurred, and the idea was lost forever.

This is not her story.

But it is the story of a young women's wrestling promotion called Ring of Beauty - not a generic women's wrestling promotion, never seen before on Earth, and until the terrible catastrophe occurred, never seen or heard of by any human being. Women from all over the world wanted their shot at the big time, and Ring of Beauty was just that - big time woman's wrestling.

This is that story.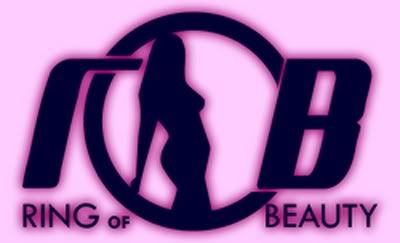 The Roster (

Face

,

Heel

, Tweener)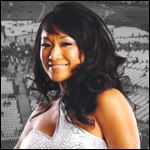 Gail Kim


Height: 5'4"
Weight: 125lbs
From: Toronto, Ontario, Canada
Debut: December 2000
Finisher(s): Eat Defeat
******************************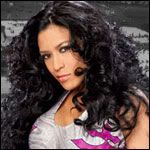 Melina


Height: 5'4"
Weight: 123lbs
From: Los Angeles, CA
Debut: April 2002'
Finisher(s): The Last Call
******************************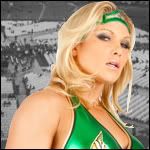 "The Firebird" Phoenix


Height: 5'7"
Weight: 150lbs
From: Buffalo, NY
Debut: May 2001
Finisher(s): Down in Flames (Sitout Double Chickenwing Facebuster)
******************************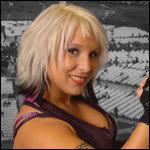 LuFisto


Height: 5'3"
Weight: 140
From: Montreal, Quebec, Canada
Debut: June 1997
Finisher(s): Burning Hammer
******************************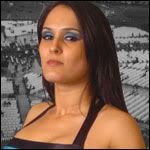 Cheerleader Melissa


Height: 5'8"
Weight: 142lbs
From: San Francisco, CA
Debut: August 1999
Finisher(s): Kudo Driver, Air Raid Crash
******************************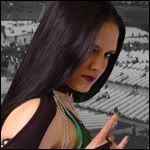 MsChif


Height: 5'7"
Weight: 135lbs
From: The Edge of the Netherworld
Debut: July 2001
Finsher(s): Desecrator, Code Green
******************************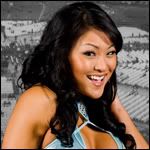 Angela Fong


Height: 5'5"
Weight: 115lbs
From: Vancouver, Britsh Columbia, Canada
Debut: February 2008
Finisher(s): Saki Bomb (Reverse DDT)
******************************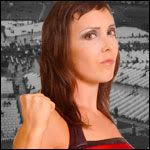 Sara Del Rey


Height: 5'9"
Weight: 150lbs
From: Martinez, CA
Debut: 2001
Finisher(s): Royal Butterfly
******************************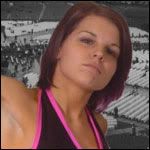 Portia Perez


Height: 5'3"
Weight: 123lbs
From: Ottowa, Ontario, Canada
Debut: December 2003
Finisher(s): School's Out (Swinging Reverse STO), Superkick
******************************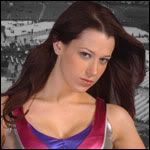 Nicole Matthews


Height: 5'8"
Weight: 140lbs
From: Coquitlam, British Columbia, Canada
Debut: February 2006
Finisher(s): Rolling Cutter
******************************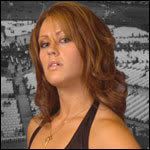 Veronika Vice


Height: 5'5"
Weight: 131lbs
From: Vancouver, Britsh Columbia, Canada
Debut: February 2006
Finisher(s): Slice of Vice (Spinning Inverted Double Underhook Facebuster)
******************************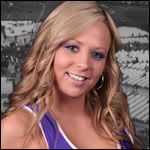 Tenille


Height: 5'6"
Weight: 130lbs
From: Melbourne, Australia
Debut: July 2008
Finisher(s): Tayla Made (Yakuza Kick), Indian Deathlock
******************************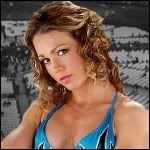 Nikki Roxx


Height: 5'9"
Weight: 142lbs
From: New Orleans, LA
Debut: March 2002
Finisher(s): Barbie Crusher
******************************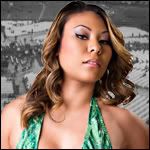 Mia Yim


Height: 5'7"
Weight: 134lbs
From: Washington, DC
Debut: August 2009
Finisher(s): Kick Me Goodnight (High Kick), Kiss of the Dragon (Double Underhook DDT)
******************************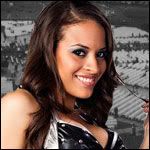 Divina Fly


Height: 4'11"
Weight: N/A (never given)
From: Queens, NY
Debut: September 2008
Finisher(s): Moonsault
******************************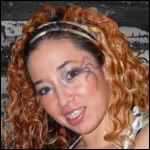 Niya


Height: N/A (never given)
Weight: N/A (never given)
From: Las Crucias, NM
Debut: July 2009
Finisher(s): Modified TKO
******************************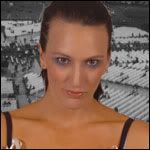 Madison Eagles


Height: 6'0"
Weight: 154lbs
From: Sydney, Australia
Debut: November 2001
Finisher(s): Hellbound (Fireman's Carry Neckbreaker)
******************************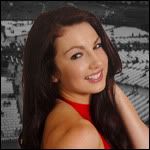 Jessie McKay


Height: 5'10
Weight: 145lbs
From: Sydney, Australia
Debut: June 2007
Finisher(s): Boyfriend Stealer (Sitout Uranage), School Girl Crush (Yakuza Kick)
******************************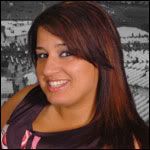 Ariel


Height: 5'2"
Weight: 130lbs
From: Boston, Massachusetts
Debut: July 2001
Finisher(s): Dariel (Diamond Cutter), Ariel-Go-Round
******************************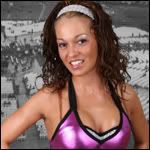 Alexxis Nevaeh


Height: 5'5"
Weight: 120lbs
From: New Bedford, Massachusetts
Debut: May 2006
Finisher(s): Final Cut
******************************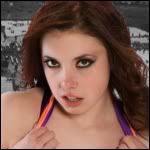 Taeler Hendrix


Height: 5'7"
Weight: 125lbs
From: Seattle, Washington
Debut: January 2009
Finisher(s): Kiss Goodnight (Head kick)
******************************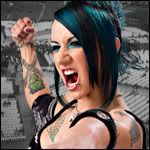 Christina Von Eerie


Height: 5'4"
Weight: N/A (never given)
From: Spook City, USA
Debut: 2006
Finisher(s): Codebreaker
******************************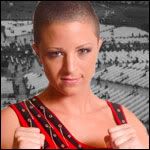 Serena


Height: 5'4"
Weight: 130lbs
From: Fairfax, Virginia
Debut: March 2005
Finisher(s): Spear
******************************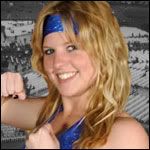 Candice LeRae


Height: 5'4"
Weight: 123lbs
From: Winnipeg, Manitoba, Canada
Debut: 2002
Finisher(s): The Heartbreaker, Northern Lights Suplex Hold
******************************
Tag Teams:
MelisChif (Cheerleader Melissa/MsChif)
Jessie McKay/Tenille
Fly Girls (Niya/Divina Fly)
The Canadian Ninjas (Portia Perez/Nicole Matthews)
******************************
Television:
Ring of Beauty Primetime - Saturday (Late Night)
******************************


Titles:
ROB World Title: VACANT

​


Title History
1. TBD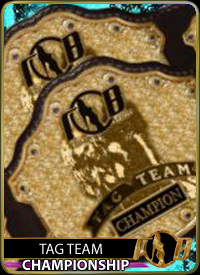 ROB Tag Team Title: VACANT

​


Title History
1. TBD