PROUD was founded in 2008 by retired professional wrestler Danny Peacock as a small independent circuit operating out of Hollywood, California. As apart of the West Coast Independent Circuit (WCIC), PROUD utilized independent wrestlers from within the WCIC. It wasn't until 2010 that PROUD finally signed their first full time wrestler: Young Angus. Since then PROUD have acquired several full time competitors to their brand.

PROUD's inaugural year was star studded and critically acclaimed, yet in recent years the promotion has suffered greatly from the loss of authority figures and big name talent. In November 2012, PROUD was bought by wrestling promotor Albert Donavon in an attempt to revive it.

While several members of the PROUD roster compete in other promotions, they are still considered roster members until notice is given otherwise. Some competitors take time away from PROUD to compete elsewhere, these wrestlers are listed under the 'Inactive Roster' until a scheduled return.
ACTIVE ROSTER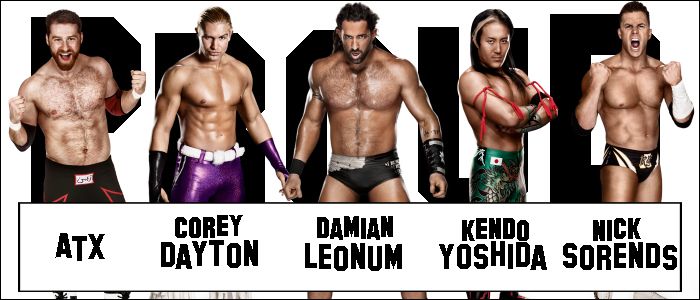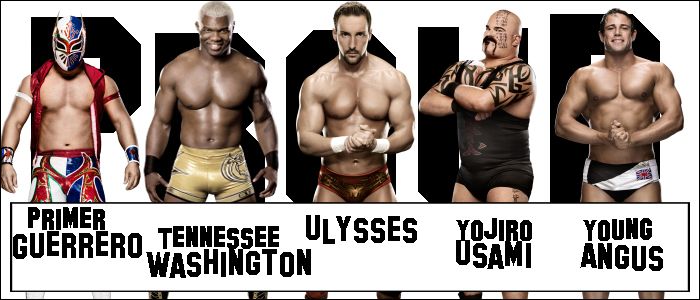 INACTIVE ROSTER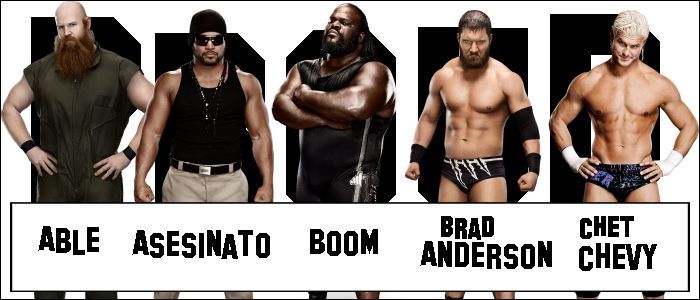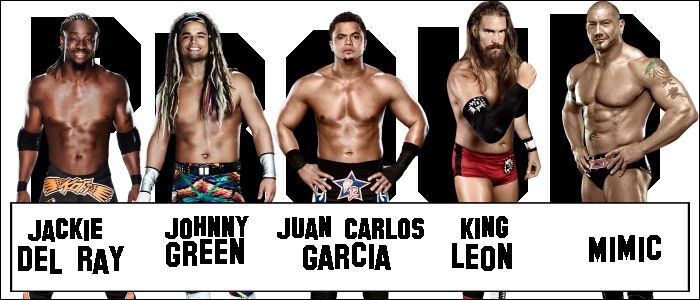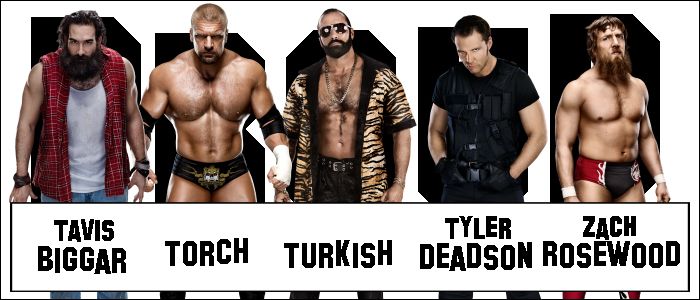 ON-AIR TALENT
Danny Peacock and Mark Cady are the current commentators.
David Bradley is the C.A.F (Current Authority Figure)
MANAGERS
Albert Donavon & Brook Donavon are the current Managers of Young Angus
Christy Cross is the current Manager of Corey Dayton
Mike Stanford is the current Manager of Ulysses
Stardust is the current Manager of Tennessee Washington
ACTIVE CHAMPIONSHIPS
Pride of the Champion - Young Angus
Seven Sins Champion - Primer Guerrero
Lion's Shield - Corey Dayton

Each Championship in PROUD has significant meaning and prestige. The most prestigious of the championships in PROUD is the 'Pride of the Champion'. First won by Ulysses in the inaugural episode of PROUD it was titled the 'Cardinal Championship' until Ulysses was defeated by Torch several months later. The title has since been known as the 'Pride of the Champion'.

The 'Seven Sins Championship' is the second most prestigious title in PROUD and arguably the hardest to obtain. For a wrestler to challenge for the title they must win the Seven Deadly Sins match, where they compete in seven different matches in one night against seven different competitors. While the title is the hardest to obtain it has changed hands more times than any other title.

The 'Lion's Shield' is an award granted each year to an outstanding wrestler who wins the 'Lion's Tournament', which takes place June of each year. Unlike the other two championships in PROUD this title cannot be defended. The champion holds the title for an entire year before the next tournament where he must relinquish it.

There have been other titles in PROUD since it's inception that have been defunct in recent years. In the inaugural year, the 'Demolition Championship' and 'Tag Team Championships' were created but have both since ceased.

The 'Demolition Championship' was a title that could only be defended in Hardcore Rules. In 2011, title holder Yojiro Usami threw the championship into a furnace during a rivalry with King Leon. The title was never revived.

The Tag Team Division of PROUD was always severely lacking in talent due to the small active roster. For this reason the titles were made inactive in 2011 when title holder Young Angus vacated the title and injured his then partner Tavis Biggar. The titles have since to be rived, but Founder Danny Peacock has stated since that: "We'd like to bring them back one day when we have more people. I'm a big fan [of Tag Teams].
CHAMPIONSHIP HISTORY
Pride of the Champion
Young Angus def. Chet Chevy
Chet Chevy def. Torch
Torch def. Ulysses
Seven Sins Champion
Primer Guerrero def. Tennessee Washington
Tennessee Washington def. Jackie del Ray
Jackie del Ray def. Nick Sorends
Nick Sorends def. Jackie del Ray
Lion's Shield
2012 - Corey Dayton
2011 - Tyler Deadson
2010 - Asesinato
2009 - Kendo Yoshida
2008 - King Leon
Demolition Championship
Yojiro Usami def. King Leon
King Leon def. Able
Able def. King Leon
King Leon def. Mimic
Tag Team Championship
Tavis Biggar & Young Angus def. Juan Carlos Garcia & Primer Guerrero
Juan Carlos Garcia & Primer Guerrero def. Cain & Able
Cain & Able def. Kendo Yoshida & Yojiro Usami
SPECIAL SHOWS
While PROUD does hold bi-monthly shows, every forth month there is a 'Special Show'. In major wrestling promotions these are considered to be PPV's, but since PROUD does not sell these separately, they are just titled 'Special' instead. These four shows each are grounded with a stipulation, in which the Main Event is contested. In June 2012 PROUD began airing it's bi-monthly shows on late night television. While the viewership was low to begin with, reruns caught the attention of many and increased the popularity of PROUD slightly.
Infamous is the major show of the year for PROUD. Each October they celebrate Infamous since 2009. It is the only Special Show in 2013 that has occurred more than twice in PROUD's lifetime. There is no set stipulation matches for Infamous, except that all titles MUST be defended. If a wrestler has not completed the Seven Sins challenge for the title, then a battle royal is held at the start of the night to determine the number one contender for the title.
Heroes and Villains makes it's second appearance in PROUD this year as February's Special Show. The stipulation of Heroes and Villains is that of Ladder Matches. These do not necessarily have to be for a championship as in the past contract matches and career matches have occurred.
Hall of Fame returns to PROUD for the first time since 2009. The main attraction for Hall of Fame is the 'Lion's Tournament' which occurs each year. This show usually showcases Independent talent that have not competed in PROUD before, making it an extra special show for some people.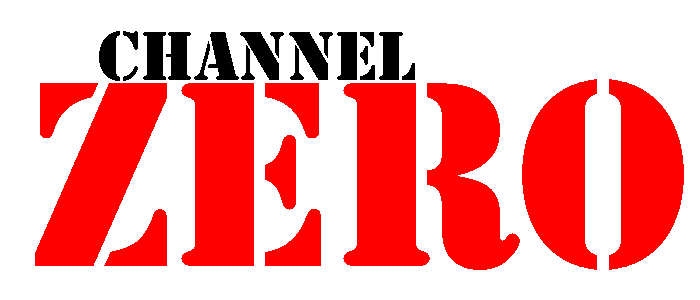 Channel Zero is arguably the most brutal of all the special shows in PROUD. A set list of matches happen across the night but the key element is that of Hardcore. Each specific match is designed to push the limits of the competitors and some are even merely for the purpose of destruction. While there are a handful of matches that reoccur each year, several matches are debuted each year to keep the concept fresh. Channel Zero is in it's second year of PROUD but the Special Show has existed since 2008 formerly under the name "Dead on Arrival".
PRIMARY SHOWS
PROUD currently host two shows: Genocide and Spotlight. Genocide is the bi-monthly wrestling show held in the Valley Garden Arena. Spotlight is a YouTube show hosted by Color Commentator Mark Cady, Mike Stanford and various guests. Spotlight highlights wrestlers within PROUD, their history and gives complete descriptions. Spotlight is an out-of-character show where the hosts break Kayfabe in order to accurately and unbiasedly examine wrestlers. Danny Peacock has commented on Spotlight recently stating: "I love the idea. We came up with it a few years back as a way to show off the guys we got. We're not saying that the guys on our roster work just for us, because they don't and it would be stupid to say they do. So we openly show people, this is what he is doing now, this is what he will be doing next. Sure it gives away some things sometimes, but it's good for people to know the guys in depth and not just as the people they portray in the ring".
​