·
Vince gives me a comedy gimmick
Discussion Starter
·
#1
·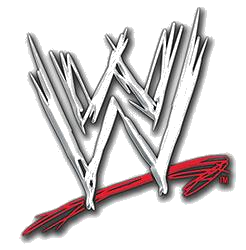 The date is June 26, 2007. The WWE, fresh off a subpar Night of Champions pay-per-view and honoring murderer Chris Benoit with a 3 hour RAW tribute, have fallen into PR hell. Sponsors have been pulling deals left and right, some wrestlers are disgusted with the tribute that was given and do not want to be associated with the company anymore, and the company is doing major damage control. Vince McMahon, the most powerful man in the pro wrestling industry, has been cut at the knees and needs to make some decisions fast. Unfortunately for him and the company, that means budget cuts are coming since there aren't as many sponsors to pay the bills.
Vince, being in the biggest PR trouble of his life since the Owen Hart saga, releases the following statement to WWE.com viewers on that morning.
Vince McMahon said:

Greetings, WWE fans all across the world:

With the events that have transpired over the past 72 hours, I regret to inform you all that some major structural changes will occur and will effect everyone from me to the janitors that set up the show for us. I want to let you all know that I did not wish for this to happen, but with the circumstances that have resulted, my hands are tied and I am left with no choice. All of these changes are effective immediately.

With that in mind, I regret to inform all of you that ECW on Sci-Fi will be coming off the air immediately. Sci-Fi management iterated to me that they wanted no more association with the WWE and therefore would not continue to air the product. While we are disappointed with this news, we at the WWE respect their decision and will oblige to their demands. Because of this news, ECW as a brand will cease to exist as well. The wrestlers associated with ECW will either be reassigned, sent back down to development, or outright released.

Additionally, the CW has ended their relationship with the WWE. Smackdown will no longer air on that network. While we appreciate the time we have spent with the CW and wish them well, we feel this was a mutually beneficial decision. Fortunately for us, the USA Network has agreed to become responsible for Smackdown!. What this means to you, the viewer, is that Smackdown will now be shown for one hour, from 9-10 PM, each Thursday on the USA Network. While I wish we could continue to air Smackdown! for two hours each week, we are grateful for the USA Network to accept responsibility and will continue to produce as good of a product as we can each and every week.

In addition to that news, the brand extension will be no more. This is partly due to ECW disbanding and Smackdown's airtime being reduced, but we also believe creatively that it has run it's course. What this means, of course, is that any wrestler on the active roster can appear on RAW or Smackdown! and that we hope to deliver as strong of a product as we can.

I realize that these changes that have been made in a short period are great, but we here at the WWE have to react and we feel that these are the most effective changes that we can make. Nothing creatively will change about this company. You'll still be able to see John Cena, Edge, Batista, and all the other superstars each week on WWE television. Starting July 2nd, we will be the same WWE as we were before. We know this is a bombshell of an announcement, but we at the WWE hope you all understand where we are coming from and will continue to watch WWE programming in your homes each and every week.

With kind regards,
Vincent K. McMahon
Owner, Chairman, and CEO of World Wrestling Entertainment
OOC: Oh hai
. I have no idea how long I'll be keeping this going, as I haven't had a full fledged BTB in quite some time. The reasons for cutting ECW and shortening Smackdown are ones that I have to do for time constraints. While the roster may seem a bit big at first, I'd rather have it too big than too small. I'll try a RAW in full (or semi-full) and see how it goes, but it will probably be a snails pace at this point. The usual stuff – roster, PPV schedule, champions, etc. – will be delivered in my next post here, but I'm literally starting from scratch. I took 2007 because it was the era I first started watching and I couldn't keep up with a current era one. I hope to be capable of getting through a PPV at least, but this is really just an outlet for me to write when I feel like it. With school starting in about a month, it will likely be a v e r y s l o w process, but with as dead as this section seems, I doubt people will notice. Well, that's enough rambling, time to get down to the nitty gritty.