Discussion Starter
•
#1
•
VOTING RULES:
You
must
leave a reason as to why you're voting for whoever it is you're voting for. In this post you must show that you did at least read the other participants' card.
Please don't vote on your own matches. It doesn't matter because your points won't be added, but I say it anyway for QOL for me.
That being said, the point system is as follows:
Participants not involved in the match: 4 points
Non-participants: 3 points
If there is a tie by the deadline, there will be a non-participant tiebreaker. If there is no one willing to break the tie, a winner will be chosen at random.
THE CARDS:
A-C-P:
Kappa Championship Wrestling Presents: Apokappalypse: The End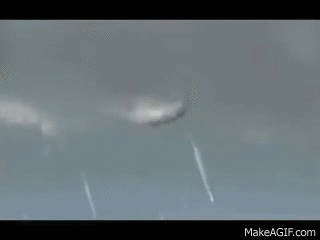 KCW World Title Match
Who is the REAL People's Champ?
The Rock
vs
Daniel Bryan
Phemon vs Icon Match
The Undertaker
vs
Sting
John Cena
vs
Lex Luger
vs
Bruno Sammartino
KCW Women's Title Tournament - First Round
Awesome Kong
vs
Sexy Star
Sara Del Rey
vs
Victoria
Michael Cole on a Pole :russo Special
Kevin Owens
vs
JBL
KCW Intercontinental Championship Ladder Match
Chris Jericho
vs
Austin Aries
vs
Cody Rhodes
vs
Fenix
vs
Apollo Crews
KCW Tag Team Title Match
Money Inc (Ted Dibiase Sr & IRS)
vs
EC3 & Rockstar Spud
Bray Wyatt
vs
Mr. Bob Backlund
Umaga, Psycho Sid, & Ron Simmons
vs
The Wyatt Family (Luke Harper, Erik Rowan, & Braun Stroman)
​
vs.
FRINGE:
UNIVERSE WRESTLING FEDERATION and TEAM FRINGE Present:
UWF WAR of THE WORLDS: Aftermath

:gameon

Opening MATCH
​
Mark Henry Vs. Tajiri​
After their victory at UWF War of the Worlds, Tajiri and Henry were well on their way to a #1 Contender spot for the Tag Team gold. After a fluke loss against Riggs and Lodi on Monday Night Madness, Henry snapped, and put Tajiri into the World's Strongest Slam. Henry then walked backstage and shouted "THAT'S WHAT I DO!!!" Later that night, Tajiri vows revenge and challenges the World's Strongest Man.
Tajiri by Buzzsaw kick and pinfall.

:sodone
The Steiner Brothers Vs. Big E and Kofi Kingston
-The inevitable clash of the old school and the new era! Unicorns and Freaks collide! Big Poppa Pump and Big E cut epic and hilarious promos. It's Booty Shakin and Earth Quakin'!
Scott botches the Frankensteiner and New Day hit the Midnight Hour with Big E pinning Scott. Your winners by pinfall and STILL UWF TAG... TEAM... Champions, THE NEW DAY!:kofi :bige
Raven w/ The Flock: Scotty Riggs, Lodi, Stevie Richards Vs. Jake the Snake​
DDT on the LINE
After the devastating Asylum Match at UWF War of the Worlds, Raven and Roberts' grudges are still far from settled. Intense promos, epic brawls commence. On the go home show to UWF Aftermath, the Snake is jumped and beaten down by Raven and the Flock. Raven takes the bag with Damien to hold hostage until their match.
Snake DDTS each of the Flock, then a one on one match with Raven follows. Plenty of near falls and excellent ring psychology Jake "the Snake" Roberts wins by DDT onto the concrete and pinfall. he takes Damien out of the bag and lets him slither all over an unconscious Raven.
Tenzan
and Masahiro Chono
Vs. Nikita Koloff
and
Ivan Koloff
Team Cho-Ten are sitting in the catering area, and brainstorming of ways to revive NWO Japan. Perhaps they might recruit Okada, or even Suzuki? Suddenly, they are attacked by Nikita and Ivan, who beat them with chairs and then choke them out with chains! The next week, the tables are turned as Cho-Ten interrupt Nikita and Ivan's match against the Steiners, executing a Shining Assault onto Nikita and standing tall!
Cho-Ten hit the CTC and Chono makes the pinfall on Ivan.
For the Vacant
UWF Intercontinental Championship
Jay Lethal
Vs.
Xavier Woods
Lethal is returning backstage after his loss to Suzuki at UWF War of the Worlds, when he bumps into Woods. A minor accident flares up into a full on brawl as Lethal accuses Woods of being a "arrogant, pretentious, elitist, little bitch" and Woods calling Lethal a "wannabe beta male snake disser."

:Oooh

The brawl is broken up by several UWF performers including Big E, Kofi Kingston, The Steiner Brothers and more. Later that night, Chairman Inoki announces that Woods and Lethal will settle their grievances at UWF Aftermath, with the recently vacated Intercontinental title on the line!
Winner by pinfall after executing the Lethal Injection, and NEW UWF Intercontinental Champion, Jay Lethal!
Minoru Suzuki Vs. Brian Pillman
Pillman emerged victorious over Okada at UWF War of the Worlds. Now he has set his target on Suzuki, who he sneak attacks backstage, choking him with electrical cables. Later, Pillman is on his personal tour bus, with a mixed drink in his hand and escorts on each arm. Lines of coke are cut out on the glass table. Suzuki storms into the bus and attacks Pillman, the girls run off screaming, as Suzuki rubs Pillman's face into the pile of coke, then slams him through the table.
A hard hitting and high flying match up. Suzuki by pinfall after hitting a Cradle Piledriver
:xmasparty INTERMISSION:xmasparty​
Sandman
Vs.
"Rowdy" Roddy Piper
After the low blow that Piper delivered to Sandman after his victory at UWF War of the Worlds, Sandman was out for vengeance. Piper was sitting in a local pub, shooting pool and drinking whiskey, when Sandman storms in and the two brawl it out. Sandman breaks a pool stick over Piper's back and then starts pouring whiskey down Piper's throat. The two are beating the hell out of each other when the police arrive.

Chairman Inoki knows he should make an example of the two and fire them, but also knows that the fans will pay good money to see this feud sorted out in the squared circle. Furthermore, the loser of the match must attend 90 days of AA meetings!
"Rowdy" Roddy Piper by KO after a brutal hardcore match for the ages.
iper1
Kazuchika Okada Vs. Kurt Angle
:risingangle

Angle's retirement tour continues, and he's made a list of opponents to face before he hangs up his boots. Okada welcomes the opportunity, and the mutual respect of both athletes is certain to foster a 5 star performance. Will Angle add another W to his resume, or will his Farewell Tour be cut short?
My Gawd the Workrate!
:romanjr
Epic strong style meets Attitude Era match with plenty of technical displays of ability.
kada by Rainmaker and pinfall.

:loweringangle


Ultimate Warrior Vs. Bruiser Brody​
The recently returned from beyond, Ultimate Warrior is clearly coming unhinged. His promos have become as cryptic and disturbing as ever. His match with Mil Muertes has changed him further, making him more volatile and even sadistic. Bruiser Brody, despite his loss to Inoki and his failure to secure the management of UWF, has not given up on his creative muse. He is working backstage on a video package and reflecting on the close call he had with Colon in the locker room all those years ago. He thinks to himself, "I shouldn't be here..." Suddenly he is attacked by Warrior, who Gorilla Slams him through his desk. Brody retaliates and the two wreak havoc through the backstage before being broken up by most of the roster!
DRAW. Warrior and Brody unexpectedly stop their vicious, unforgiving brawl and both go into a trance. They both then leave the ring and walk backstage, as if drawn by a mysterious presence.
UWF Women's Champion Asuka Vs. Ivelisse REMATCH
Hard hitting Women's Match in the classic Shimmer and Smash styles. Ivelisse by submission via Guillotine Choke and NEW UWF Women's Champion!
Antonio Inoki
Vs.
Hulk Hogan
After his victory at UWF War of the Worlds, Inoki is now running a tight ship, and ratings have soared. Recently on Monday Night Madness, Hogan arrives in a limo, and having just won $4 million from Gawker, attempts to buy out Inoki. The GOAT Japanese athlete and promoter refuses, due to Hogan's recent public shaming for dishonorable behaviour outside the ring.

Inoki goes further: "We all mourn the passing of the Greatest, Muhammad Ali, and one of my toughest opponents. But pay attention to the news, Hogan. Do they mention his impact on the wrestling business? Your Wrestlemania moment together? Not a word. Do they discuss my unprecedented match with Ali? No, Hogan. Because you brought great dishonor to our sport, so much that your name must be blotted out. Now leave my ring before I hurt you"

:hogan

Hogan folds his hands and bows to Inoki. Stunned by this show of respect, Inoki is distracted enough for Hogan to sucker punch him, then deliver a big boot. Hogan then stomps on Inoki, screaming at him "I made this business, you would all be nothing without Hulkamania!" Inoki is taken out by doctors as referees hold back Hogan.

Inoki had planned to retire from in ring competition and focus full on running UWF. Now, he challenges Hogan and puts it all on the line. The loser must retire from professional wrestling and all entertainment endeavors. The winner retains or gains control of the UWF.
Hogan gets humbled in a hurry. Inoki by pinfall after Octopus Hold and Enzuiguri kick.
UWF World Heavyweight Champion Mil Muertes vs. Brock Lesnar
Mil Muertes had little time to savor his attainment of the UWF World Heavyweight Championship when the Beast Incarnate came knocking at his door. No blathering from Heyman, just Lesnar attacking Muertes where it counts, at the Lucha Underground Temple that Mil still calls home.

In front of all the Believers, Brock takes Mil to Suplex City and then locks in a vicious kimura lock. Only the interference of Catrina and a swift blow from the Rock of Death keeps the Beast from breaking Muertes' arm in two.

:brock4 :Brock

Catrina warns Lesnar that he has now made an enemy he will regret, and that Mil will be more than satisfied to add another name to the thousands of souls he has collected.
Lesnar once again locks in the Kimura after a bloody and brutal match. Out of nowhere, Warrior and Bruiser Brody run-in. Both appear as if in a trance, and begin pummeling away on Brock.

:lelbrock

Already battered from his valiant battle against Muertes, Brock stands little chance against Brody and Warrior, who seem to be empowered by supernatural means. Muertes hits the Flatliner and pins Lesnar. Muertes, Warrior, and Brody stand tall behind Catrina as she gives the Lick of Death to Lesnar.

Your winner and STILL UWF World Heavyweight Champion, Mil Muertes!
:bahgawd
"The UWF Universe is Electrified! Thank you for watching UWF AFTERMATH!"
​
vs.
FLAY:
Real Shooters results:
- Jeff Jarrett def. Bobby Lashley for the Flay Fuckery Fest Championship but then Lashley went all shoot and beat up Jarrett after the match so bad that Jarrett needed to go to hospital but instead he was transferred to a vet
- Joey Mercury def. Johnny Mundo and made amends after match
- The Dudley Boyz def. The Briscoe Brothers for the vacant IWGP Tag Team Championship but Stacy decided that The Briscoes were the more attractive tag team so she low blowed the Dudleyz and aligned with the Briscoes after the match, the Dudleyz were then stripped of the titles for being cucks and were given to Karl Anderson and Doc Gallows but were given their old tag titles
- Fatt Lardy def. Chris Herobese after former WWE Champion THE BRIAN KENDRICK who was disguised as a pizza boy smashed Herobese in the head with a pizza box, Kendrick then proceeded to give Herobese liposuction after
- Kota Ibushi (c) def. Jeff Hardy in a ladder match for the IWGP Junior Heavyweight Championship however STAT FM Promoter Flay stripped Ibushi of title for being Asian and gave it to Omega so everyone in the main event was an IWGP Champion of some sort, Flay promised Ibushi he'd have a chance at the next show to win it back and promised not to strip him if he were to win it again
- Bull Nakano def. Mickie James
- Ken Shamrock and Katsuyori Shibata fought to a DOUBLE KO
- Samoa Joe and Tomohiro Ishii fought to a double 10 count
- Hiroshi Tanahashi def. Cesaro for the IWGP Intercontinental Championship
- Kenny Omega, Nick Jackson and Matt Jackson def. AJ Styles, Karl Anderson and Doc Gallows when Omega got the pin on GALLOWS not Styles so calm the fuq down
STAT FM PRESENTS: FUCK YOU ALL EXCEPT 3MB4LIFE, COREY, RAH, SHALLY AND SHIRLEY FOR NOT VOTING ME
:takerlel
MAIN EVENT: WWF and IWGP Heavyweight Championship Unification
Singles Match
Stone Cold Steve Austin (c) vs AJ Styles (c)
VS
CO-MAIN EVENT: WWF and IWGP Intercontinental Championship Unification
Singles Match
CM Punk (c) vs Hiroshi Tanahashi (c)
VS
MATCH 11: WWF and IWGP Tag Team Championship Unification
Tag Team Tables Match
The Dudley Boyz (Bubba and D-Von) (c) vs Bullet Club (Karl Anderson and Doc Gallows) (c)
VS
MATCH 10: IWGP Junior Heavyweight Tag Team Championship
Tag Team Ladder Match
The Hardy Boyz (Matt and Jeff) vs The Young Bucks (Nick and Matt Jackson) (c)
VS
MATCH 9:
Singles Match
Samoa Joe vs Katsuyori Shibata
VS
MATCH 8:
Singles Match
Cesaro vs Tomohiro Ishii
VS
MATCH 7:
MMA Fight, 3x2 Rounds
Bobby Lashley vs Ken Shamrock
VS
MATCH 6: IWGP Junior Heavyweight Championship
Singles Match
Kenny Omega (c) vs Kota Ibushi
VS
MATCH 5: Lucha Underground Championship
Cero Miedo Match
Pentagon Jr. (c) vs Shane McMahon
VS
MATCH 4:
Tag Team Match
MNM (Joey Mercury and Johnny Nitro w/ Melina) vs The Briscoe Brothers (Jay and Mark) w/Stacy Kiebler
VS
MATCH 3: GRUDGE MATCH
Singles Match
Chris Hero vs THE Brian Kendrick
VS
MATCH 2:
Singles Match
Melina w/ Bull Nakano vs Stacy Keibler w/ Mickie James
VS
OPENING MATCH: Flay Fuckery Fest Championship
Singles Match
Jeff Jarrett (c) vs Jeff Jarrett's Guitar
VS