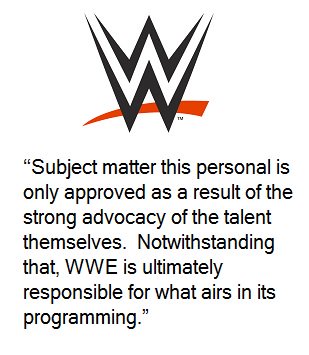 It looks like WWE is in damage control mode after their Reid Flair storyline on last Monday's RAW. WWE is trying to make it seem that Charlotte came up with the idea, due to the backlash they've been receiving.

Dave Meltzer of the Wrestling Observer Newsletter reports that a WWE rep told him on the phone that the angle mentioning Reid was Charlotte's idea, and that she had been wanting to do it for months. The rep from WWE told him "we really didn't want to do it, but Charlotte was insistent on it." Meltzer says the rep was lying to him.

With the bad publicity they've started getting from the Reid Flair mention, apparently they think the best thing they could do is to pin it all on Charlotte and have her take one for the team.

As previously reported, the reality here is that the angle was not Charlotte's decision, and it came from WWE creative. They re-aired the angle on SmackDown and it's still up on their YouTube channel as of press time.

WWE was also unhappy with Ric Flair for calling them out about the Reid angle on his podcast.