Credit to ManureTheBear and Jamjam22 for writing this


So, you want to be an e-fedder?
You've seen the sigs and read the comments, you've read the posts related to PWC, you're a BTB-guy with aspirations of shoot-fighting glory or we've relentlessly PM'ed you until you cracked. Whatever the reasons, here you are at the gilded gates of PWC. No doubt you have many questions, but all will be revealed, in time...


What is an e-fed?
This forum's e-fed is called Premier Wrestling Circuit (PWC). The regular shows are called "Vortex", with various "PPV's" at certain junctures. It is a fantasy-based, written wrestling show posted for our enjoyment. PWC is a competitive fed, meaning that the results are NOT scripted. Members whose fantasy characters get pitted against each other on the following show's card each submit a piece of writing called a role-play (RP) to compete. Based off that, a match is written, featuring the two (or more) characters.


Who runs the show?
These are the guys who put in a lot of extra work – creating storylines and cards, judging RP's and writing up the shows themselves. The current creative team consists of Bucky Barnes,Jamjam22 , Saber Rider.


Regular members (this means you!) are encouraged to assist them wherever they can by pitching their ideas and suggestions, be it for spots, feuds, asking some earnest advice regarding the result of a match, or even helping by guest-writing some of the matches. The keywords are mutual respect and trust – the regular members trust the creative team to not bury their characters and to give them a show to mark out for and the creative team trusts the rest of the roster to refrain from backstage politics and tantrums.


Creating a character...
The sky's the limit! Check out the OP for specific details on applying. What you'll need to do in your application, essentially, is tell us who your wrestler is, how he/she looks like and what moves he/she does. Yes, we allow female characters as well. You will also need to supply a sample RP for the application – this is just to see if you have the basics of RP'ing under your belt. You are only limited to one character though. You can't be in control of two characters.


Be original! Make the character your own. Character changes are allowed, but it's not a bad idea to make a character and gimmick that you'll be comfortable writing for a long time.


When creating a character, don't throw realism out the window. Yes, you are only limited by your imagination, but you have to consider the nature of the other characters in the fed. For example, you can't apply as a real zombie, but an emotionless and pale man with an undead fixation will probably make the cut.


This goes for the move-set as well. Don't expect creative to okay a 400-pound giant to do a 450 splash – Bam Bam Bigelow is not a member of PWC. By the same logic, don't give a flying midget a gorilla press gutbuster as a finisher. It's all about balance. Remember, it's not your move-set that will win matches, but your RP's.


PLEASE consult the "ban-list" in the OP when designing your character. Certain finishers, character reps and theme songs are already in use by other posters.


What is an RP and how do I write one?
An RP is the regular member's main contribution to the fed. Periodically, a Vortex or PPV thread will be created, containing the card and the deadline for the RP's to be submitted.


Typically, an RP is a little story featuring your character. Narratives and interview-promos are commonplace in PWC. It's also not unheard of to provide script-like comments like including a camera in the RP.


How you write is up to you. The best way for a noob to get a good feel for RP'ing is to simply read other RP's in the fed. As a rule of thumb, don't forget to mention your opponent in your RP, or why your character should win. Length is also up to you, but an RP of 500 words is generally considered too short to be a match-winner, while 6000 could get boring really quickly.


When reading the RP's, you'll notice that they're also formatted in a certain way. While not set in stone, usual PWC formatting includes ways to distinguish dialogue, be it by dialogue assignment or by using different colours.


Lastly, a big no-no is to simply respond to your opponent's RP. Blatantly responding to an RP means plagiarizing and if you're caught doing this, your character will get punished. In short, if your opponent submits his RP earlier than you, you are not allowed to steal his ideas.


PWC is not PG, so feel free to express yourself and use themes and motifs that are challenging. Having said that, if a character drops more than twenty f-bombs in a promo, creative will spot it as a crutch, making up for a lack of creativity on the writer's part. PWC also accommodates serious and humorous writers equally, so play to your strengths as a writer.


So is anything allowed in an RP?
No. We don't want you to write your character committing and crimes in your RPs because essentially, it'll look like PWC is employing a bunch of criminals to their wrestling promotion and we don't want that. Also, if you write about a sensitive topic such as - depression, rape, abuse, etc - PLEASE DO NOT WRITE OUT THE SCENE. Instead, we want you to imply it. You know how that goes right? For example, in movies, you don't see people doing the actual act. Instead, it's implied to be happening through sounds or right when the act is about to happen, transition to another scene. So please do not write out the actual scene as you will be disqualified and will automatically lose your match. As much as possible, keep it PG-13. No one wants to read about an abuse scene or whatever. If you're unsure about something you want to include in your RP, message anyone on creative and they'll tell you exactly if what you want in your RP is allowed or not. We will reply to your message as soon as we can.


Please do not write your RP as if it's happening during a future show. For example, don't have your character come out during Vortex 50 (which hasn't happened yet) to cut a promo or something. What actually goes on in the show is decided by the creative team and should not be written by you. If so, you will be disqualified and will automatically lose your match.


Also, if you're going to use anyone from the roster in any way shape or form, you NEED to PM them and ask permission to use their character. If they say no, then you can't use their character in your RP. So for example, I want to use Dr. Nero in some way in my RP, I'll need to PM Lariatoh for permission to use Nero. If he says no, then I can't. If he says yes, then I'll do it. Also, it's best to tell the person how exactly you'll be using their character in your RP.


How do things happen in PWC?
So you know what PWC is and you know what an RP is and you know who calls the shots... Now this is how PWC functions:


Creative sorts out angles, feuds and the like. Keeping that in mind, they release a card (with a deadline) for the next Vortex or PPV. Normally this process doesn't take longer than a day or two.


This is where you come in. Your main job is to submit an RP in the match-thread. That's it. A show's deadline is usually between a week and two weeks after the card is released, that way everybody can have enough time to write an RP.


The next step is creative deciding the outcomes of the scheduled matches, actually writing the matches, as well as adding additional segments to the show. This process is subject to creative's real-life time constraints, but typically takes one or two weeks.


If you're a new writer, struggling, or just looking to improve, feedback on your RP is a good way to get better, but also to get a feel of what the PWC fans want. (Wrestling is about the buys, after all...) Regulars usually give each other feedback in the match thread, as well as predictions before the show is posted and reviews afterwards.


While PWC is still in its first calendar year, the proposed "cycle" is that between each PPV, there will be four episodes of Vortex.


Deadlines and no-shows!
Deadlines for RP's are there to ensure fairness. At PWC, we understand that real life gets priority over a hobby, but RP'ers should remember that the more extensions the creative team grants, the longer the wait is going to be. Be sure to ask creative for an extension if you know time-management will be a factor the moment you'll see a collision. Also be sure to ask for time off (if you're going to have longer commitments) BEFORE the cards are released.


The worst thing an RP'er can do is no-show (not submit an RP for his match). Shooting hard on every member of creative and calling them a ****** is exponentially better than no-showing! No-showing means that there's a ton of uncertainty surrounding the show and the planned programme for your character probably has to get altered. As a rule, a no-show means that your character loses his match, simple as that. Under certain circumstances (like death and even then, preferably your own!), creative will find a way around the no-show, but in most cases ("Oh, I forgot!" or "Didn't feel like it!") your character will get jobbed out and made to look weak. Posters who no-show repeatedly are shown the door – it's the only way to keep things running smoothly. It's hard enough for people to write an entertaining show every few weeks without last-minute changes.


And FINALLY!


:rock4
Have fun and don't take things too seriously. If you didn't love wrestling, you probably wouldn't have been on WF anyway.
Real Name:


Wrestler Name:


Height & Weight:


Hometown:


Billed From:


Alignment: (Face or Heel):


---


Appearance:


Hair Style/Color/Length:


Eye Color:


Facial Hair:


Ring Attire:


Entrance Attire:


Tattoos:


---


Sample Photo of Character:


Main Gimmick:


Characteristics of Gimmick:


Brief Biography:


Entrance Music:


Entrance Description:


Fighting Style:


Who does your character wrestle like?:


Previous Injuries/Character Psyche:


Strengths/Weaknesses (2 or 3 for each):


Strength:


Strength:


Weakness:


Weakness:


Finishers (Maximum of 2):




Signature Moves (Maximum of 3):




Character Moveset (Maximum of 12, NO FINISHERS!):


---


Sample RP:
Real Name:
Aaron Jones
Wrestler Name:
Aaron Knight
Height & Weight:
6'1, 215 lbs.
Hometown:
Houston, Texas
Billed From:
Dallas, Texas
Alignment:
(Face or Heel): Face
---
Appearance:
Hair Style/Color/Length: Buzzcut, Light Brown hair.
Eye Color: Green
Facial Hair: N/A
Ring Attire: Black and White boxing shorts, Black boots with white kickpads, black elbow pads, black and white gloves.
Entrance Attire: Same as ring attire but with a black robe similar to what a boxer would wear.
Tattoos: N/A
---
Sample Photo of Character:
Main Gimmick:
Submission specialist who has a background in MMA and Boxing.
Characteristics of Gimmick:
Knows a counter to just about every submission hold there is, However while he knows many counters and is a great striker, he can't match the sheer power that a big man will bring to a match and he can't fly around the ring with a high flyer and must rely on his ability to ground them.
Brief Biography:
Knight has trained for 10 plus years to hone his skills in boxing and MMA. However he has always had a love for professional wrestling and plans to take the next step in being considered the greatest fighter in the world.
Entrance Music:
Entrance Description:
Knight walks out onto the stage and quickly makes his way down the ramp, ignoring all the fans no matter what they do. He stops at the bottom of the ramp and jogs in place before jumping onto the ring apron and stepping through the ropes. Knight jumps up to the top turnbuckle and shadow boxes before taking off his robe and tossing it out of the ring as his music cuts.
Fighting Style:
Striker, Submission Specialist
Previous Injuries/Character Psyche:
Knight has issues with his left arm after years of MMA he broke it once and it was never the same. If the arm is attacked too often he may start to lose feeling in it. However his head is freaky strong so he could headbutt people and it will have little to no effect on him.
Strengths/Weaknesses:
Strength:
Very good and very fast striker.
Strength:
Can use any part of his body as a weapon, making him extra dangerous.
Weakness:
Weak left arm from years of MMA fighting.
Weakness:
Plays by the rules: Knight refuses to break the rules and tends to fight fair as much as possible. This leaves him at a disadvantage in hardcore matches because he would prefer not to use a weapon in any fight, however if he has to he will.
Finishers (Maximum of 2):
Elbow of Justice (Bullhammer Elbow)
Snap Back to Reality (Kimura Lock)
Signature Moves (Maximum of 3):
Knight Light (Spinning Back Fist)
Dream Catcher (Rear Naked Choke)
Character Moveset (Maximum of 12):
German Suplex
Roundhouse Kick
Heel Hook Submission
Cross Armbreaker
Running Double Knees in the corner
High Knee to the jaw
Jumping Armbreaker
Running Big Boot
Belly to Belly Suplex
Single Leg Boston Crab
Headbutt
Repeated Punches to the ribs (Usually done with his opponent in the corner or in the ropes.)
---
Sample RP:
We see a man who is sparring in a boxing ring with an older gentleman. The younger of the two ends up getting popped in the jaw and this causes him to lose it and connect with a Spinning Back Fist to the jaw of the older man.
The younger of the two quickly realizes what he's done and checks on him.
???:
Bob! Bob! Are you okay? I didn't mean it!
Bob, as we now find out his name is slowly sits up.
Bob: Yeah. I'm alright Aaron. But you need to get those anger issues of yours under control.
We now know the younger of the two is our very own Aaron Knight.
Aaron: I know, But luckily now that i'm a professional wrestler I can do that without fear of getting DQ'ed in a fight.
Bob slowly gets to his feet with the help of his sparring partner and the two exit the ring, both grabbing a bottle of water from near by.
Bob: And you will do great things there, Just like you did with boxing and MMA.
Aaron: It just won't be the same not having you in my corner though.
Bob smiles and pats Knight on the back.
Bob: Aaron, you are like the son I never had and you don't need me in your corner to do great things. Besides you know I will always just be one phone call away.
Aaron smiles at this and takes a sip from the water bottle.
Aaron: Thanks for the sparring session today. I needed it.
Bob: Anytime.
The two embrace with a hug as the scene fades to black.
Team Name:


Members of Team:


Combined Weight:


Entrance Theme:


Tag Team Finishers (Maximum of 2):


Tag Team Signature Moves:
When you write your own RP's you are writing as your character, what he/she sees and thinks. So when you are in a tag team match for this coming round and especially when you are in a full-time tag team, a great strategy to use is to think of you and your partner as co-authors of this story. It's about both of your characters. How are they going to interact as they think about their upcoming match? Are they going to go on an adventure together?


Your focus is still on your own character, but approach it as writing two halves of the same chapter in a book. Your half and your partner's half. You don't necessarily have to re-tell the entirety of the same scene from two different points of view in both RP's, but it helps to have connections between the two. One important conversation could take place in both, but then you still write about what your character while away from his/her partner. Just make sure your team has addressed both characters' thoughts on their opponents and why they should win, have some fun along the way.
PWC logo image credit goes to ChampviaDQ
Creative Team:
Bucky Barnes, Daiko,Ghost of Protocol, NotTheRealOwen
FACE ROSTER
Ace Fox (Blaze Fury)
Barney Williams
Donald Hammerpunch (Meekle)
Jensen (Bucky Barnes)
Leo Masters
Lucas Hawthorne (Ghost of Protocol)
http://www.wrestlingforum.com/66625673-post550.html
Shadow (NotTheRealOwen)
Sway Archer (Sway Archer)
HEEL ROSTER
Austin Angel (HollywoodNightmare)
Crowley (Demon Hunter)
Flexx Palumbo
Luke Jackson
Jacob Bianchi (Daiko)
Kidd West (Kidd West)
Dr. Nero (Lariatoh!)
Remy Dieu(Itsanewday)
El Gigante Enmascarado ( Mr leedles)
PWC STAFF
PWC Owner/General Manager:
Ernesto Clement
Commentary Team:
Stan Chambers and Sondra Rowe
Ring Announcer:
Emma Mason
Backstage Interviewer:
Danny Eriksen
Backstage Interviewer:
Kira Wells
GM's Personal Assistant:
Brittany Page
Senior Referee:
Gil Artman
Referee:
Roger Haines
Referee:
Gwen Jeffers
PWC Doctor:
Dr. Julian Shepard
PWC STAFF

Ernesto "Ernie" Clement - Owner/General Manager
Character Photo:
Bobby Heenan
Biography:
Ernesto Clement was a very likable man, his is best known by his friends and family by wearing the most outrageous suits ever. This just shows how charismatic Mr. Clement really is. From a very young age, Ernie was an avid wrestling fan. He remembers watching the all-time greats as a kid and how larger than life they were. Now, he's far too old to live his dream but with a large sum of money left to him by his father he has invested in his own company.
Stan Chambers - Play-by-Play Commentator
Character Photo:
Jim Ross
A Chicago-native, he grew up a big wrestling fan. Since he didn't have the physical appearance of a wrestler, he did the next best thing and just began to talk about it instead. He met his best friend, Charlie Campbell in an indy wrestling promotion back in the day where they were the announce team. Both guys bounced from promotion to promotion before finally settling down in PWC after getting the call from Ernesto Clement.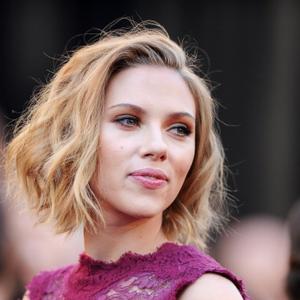 Sondra Rowe- Co-Commentator
Character Photo:
Scarlett Johansson
The gorgeous Sondra Rowe was a well respected sprorts journalist prior to joining the PWC. She spent many years on screen as an interviewer and sports presenter for a well known sports news channel. Sondra was hired to take over head interview duties by Brittney Page, who was a long time fan of her work. Since then, she has stepped into the roll of commentator.
Emma Mason - Ring Announcer
Character Photo:
Stacy Keibler
Standing at an impressive 5'10, not only is Emma Mason beautiful, she is also an athlete in her own right. While in college, she played soccer and baseball. She did part-time modeling as she was the cover for baseball magazines as well as Sports Illustrated. However, her real love was in journalism and broadcasting. She got her first gig as a host when she covered the stories of the Boston Red Sox. She worked those stories for about three years before Ernesto Clement saw potential in her at a Red Sox/Yankees game. Now, she's in PWC to dazzle the crowd with her astounding voice as she works as the ring announcer.
Danny Eriksen - Backstage Interviewer
Character Photo:
Scott Stanford
Eriksen was scouted by PWC owner, Ernesto Clement at a previous indy wrestling promotion. Here, Eriksen worked as the ring announcer but when he was asked to conduct an interivew, he did it quite well. Ernesto saw this and approached Eriksen with a job offer he couldn't refuse. Though he'd rather be in the ring announcing, he accepted the offer to be PWC's backstage interviewer. Eriksen has no background in wrestling but has a ton of wrestling knowledge so he'll be counted on to ask the tough questions to the superstars of PWC.
Kira Wells - Backstage Interviewer
Character Photo:
Emily Bett Rickards
Kira Wells was a Media & Communications major at the University of Michigan. In her college years, she worked as a radio host in her local radio station and was deemed one of the best as her bright and jolly personality shined through the microphone every time she talked. She was so charismatic that she had multiple important people as a guest on her radio station such as government leader, some celebrities, and even Mr. Ernesto Clement himself. After the interview with Clement, she was immediately offered a backstage interviewing job but she didn't take it right away. After a few months, Clement got the call from Wells to say that she wanted the job. With no hesitation, Clement welcomed Wells to the PWC.
Brittany Page -
Character Photo:
Brooke Tessmacher
Biography:
Brittany has been a wrestling fan her whole life and now she has gotten a job in the business as Ernie Clement's assistant. She has no problem stepping on peoples toes in the name of doing what's right for PWC and is not one to let people talk down to her, like many men have tried over the years.
Gil Artman - Senior Referee
Character Photo:
Charles Robinson
Biography:
Artman is a personal friend of Mr. Clement and they have known each other since they were kids. Artman has over 20 years of experience as a referee. As soon as PWC got rolling, Clement turned to Artman to lead his officiating crew and so he did. Artman has been known to tell off wrestlers when they get in his face and for his excellent reactions to the finishes of matches or when combatants in the ring hit a move out of nowhere.
Roger Hains - Referee
Character Photo:
Brad Maddox
Biography:
Considered to be second in command in the officiating crew, Hains was brought in by Artman. Hains is not as experienced as Artman but is just as enthusiastic. Hains is sometimes boo'd by the fans for no good reason other than them hating the smirk he has on his face at times.
Gwen Jeffers - Referee
Character Photo:
Maria Kanellis
Biography:
She is the only female referee in PWC. Jeffers is no stranger to officiating matches but is the least experienced member of the officiating crew. Gwen Jeffers is as tough as they come since she knows her way around the ring as well. Jeffers was a wrestler herself in the indies but after having two kids, she decided to stop wrestling. However, she loved the wrestling business so much that when she was offered a job as a referee, she took the job with no hesitation.​
Dr. Julian Shepard- Head PWC Doctor
Character Photo:
Blair Underwood
Biography:
Dr. Shepard is leading expert in sports related injuries. Upon graduation from John Hopkins University as a medical doctor, he spent many years working in the National Football League. He devoted much of his time into forcing stricter regulations regarding head trauma in the sport.
Adam Cole(Austin Angel)
Brian Kendrick (Sway Archer
Christian (Jacob Bianchi)
Corey Graves (Crowley)
Finn Balor (Jensen)
Jeff Hardy (Shadow)
Jidenna (Sway Archer)
Joseph Connors(Lucas Hawthorne)
Randy Orton (Dr. Nero)
Seth Rollins (Xander Black)
Steve Blackman (Donald Hammerpunch)
Buggy Nova-(Cheri Hayven)-Inactive
Dean Ambrose (Darius Black)
Leo Kruger (Freddie Vos) - Inactive
Randy Orton (Nero)
Seth Rollins -Xander Black-Inactive

Ace Fox (Blazefury)
Ace In The Hole (Curbstomp)
Foxshooter (Sharpshooter)


Austin Angel (HollywoodNightmare)
Hail to the King - (Small Package Driver)
The Curse ( Figure 8 Leg Lock)

Bruce Thorn Jr. (Saber Rider ^-^)
Thorn In Your Side (Rock Bottom)
Spear

Cheri Hayven (DarksideEric)Inactive
The Cure for the Pain (Ankle Lock)
Iron Maiden (A Million Dollar Dream / Cobra Clutch)

Crowley (Demon Hunter)
Static-X (Corkscrew Shooting Star Press)
C'est La Vie (Muta Lock)

Darius Black (The Fourth Wall) - Inactive
Good Night (Diamond Cutter)
No Where To Go (Anaconda Vice)

Donald Hammerpunch (Coyote Smith)
Lights Out (Bicycle Kick)

Dr. Nero (Lariatoh!)
Amputation (Heel Hook Submission)
Scalpel (Angel's Wings ala Christopher Daniels finisher)
Time of Death (Sit-out Crucifix Powerbomb)


Freddie Vos (ManureTheBear) - INACTIVE
Dirtnap (Skull Crushing Finale)
Omnoplata

Jacob Bianchi(Daiko)
Lost in Transmission (Burning hammer)
AWOL (Tiger Driver)

Ivory (Zak Warner)
Life to Lifeless
Shooting Star Senton

Jensen (Attila The Fun)
Censored Colors (Reverse Bloody Sunday)
Ruby Magic (calf Slicer)

Kidd West
Emerald Flowsion

Lucas Hawthorne (GOP)
Disaster Kick (Cody Rhodes) (Normal)
Gold Medal Dive (Red Arrow) (Rarely)



Remy Dieu
Healing Touch (The Claw)

Ryan Barron
Shining Wizard

Shadow (NotTheRealOwen)
Darkness falls (Diving double foot stomp ala Finn Balor)
Code Black (Code breaker)

Sway Archer
Ultralight Beam - (High Angle Backstabber)
Touch The Sky - (Springboard Elbow Drop)


Xander Black (C3K)-INACTIVE
Figure Four Death Lock (Leg Lock Cloverleaf)
Death Nail (Future Shock DDT (Drew McIntyre's old finisher)
-----
SEASON TWO ARCHIVES
S2 Episode 1
S2 Episode 2
S2 Episode 3
PPV: Alpha and Omega
S2 Episode 4
S2 Episode 5
S2 Episode 6
S2 Episode 7
PPV:Hell's Judgment
S2 Episode 8
S2 Episode 9
S2 Episode 10
S2 Episode 11
PPV: Desolation
S2 Episode 12
S2 Episode 13
S2 Episode 14
S2 Episode 15
PPV: Ragnarök
​