Instructions:
Basically, just vote for who you think has the best card. All the round one matches will be posted so be sure to double check before submitting your votes. Will probably leave this open for two days.
MATCH ONE: TheHype vs. The Ratman
TheHype's Card
Main Event
Singles Match for the WWE Championship:
Bret Hart(c) vs Eddie Guerrero
Co Main Events
Singles Match for the Intercontinetal Championship:
Jake 'The Snake' Roberts(c) vs The Iron Sheik
Steel Cage Match:
Diamond Dallas Page vs Raven
Mid-Card
Triple Threat for the Womens Title:
Lita(c) vs Victoria vs Kaitlyn
Tag Team Match for the World Tag Team Titles:
Nikolai Volkoff & 'The Russian Bear' Ivan Koloff vs 'Soul Man' Rocky Johnson & Tony Atlas
Triple Threat Hardcore match for the Hardcore Title
Tommy Dreamer(c) vs The Sandman vs 'Sick' Nick Mondo
Under Card
Singles Match for the United States Championship
Davey Richards(c) vs Michael Elgin
Tag Team Match
New Age Outlaws (Road Dogg & Billy Gunn) vs Too Cool (Scotty 2 Hotty & Grand Master Sexay)
The Ratman's Card
The Ratman presents
RATMANIA VI
Ratmania VI is all about payback. Many of tonight's matches will feature friends/family that have turned against each other and will settle their differences as they step in the squared circle. Carlito will be going into a handicap match against his family, Los Matadores. Even Larry "The Axe" Hennig will challenge his grandson, Curtis Axel in a one on one match. Rosey will look for revenge as he steps in the ring against his former tag team partner, Umaga.

Also on the card, Vince McMahon will be looking for payback against his daughter and son in law. Vince disagrees with what they think is "Best for Business". Vince McMahon wants to take out the new face of the WWE, Randy Orton. Vince has personally picked someone to be the new face of the WWE. Tonight at Ratmania VI will be the WWE debut of "The IT Factor" Bobby Roode. The longest reigning TNA World Heavyweight Champion in TNA history will go one on on against the 10 time WWE world champion, Randy Orton in a hardcore match.

And of course the WWE Championship will be on the line. The longest reigning WWE Champion in 25 years, CM Punk will defend his championship against one of the greatest wrestlers in all off pro wrestling history, "Macho Man" Randy Savage. Can CM Punk prove that he really is the "Best in the World" when he goes up against the 6 time world champion?

WWE CHAMPIONSHIP MATCH
CM Punk (c) vs. "Macho Man" Randy Savage

HARDCORE MATCH
Randy Orton vs. Bobby Roode w/Vince McMahon

INTERCONTINENTAL CHAMPIONSHIP MATCH
Razor Ramon (c) vs. The Honky Tonk Man

Umaga vs. Rosey w/ The Hurricane

BRA AND PANTIES MATCH
Maryse vs. Kelly Kelly

GRANDSON vs GRANDFATHER
Curtis Axel vs. Larry "The Axe" Hennig

Kofi Kingston vs. Elijah Burke

TRIPLE THREAT MATCH
Faarooq vs. D'Lo Brown vs. The Godfather

1 on 2 HANDICAP MATCH
Carlito vs. Los Matadores w/ El Torito


RATMANIA KICKOFF SHOW MATCH
Zack Ryder vs. Curt Hawkins

-----

MATCH TWO: AlienBountyHunter vs. obby

AlienBountyHunter's Card
World Heavyweight Championship
Chris Benoit vs Kenta Kobashi
In what is sure to be a technical masterpiece, these two legends meet for the first time to decide the World Heavyweight Title. A dream match of many has finally come to fruition.

Nick Bockwinkel vs Verne Gagne
Bockwinkel won his first AWA World Title when he ended Gagne's seven year reign. Gagne has never forgotten, and now these two meet for the final time in the ultimate grudge match to find out who is truly the better man.

Submission Triple Threat Match
William Regal vs Dean Malenko vs Taz
Each of these men have excruciatingly painful submission finishers in their arsenals, and this match has come together so that they can face off and show the world who is the most dangerous submission wrestler out of the three. What will prevail – the Regal Stretch, the Texas Cloverleaf or the Tazmission?

Rick Rude vs Cody Rhodes
Rick Rude calls himself 'Ravishing'. Cody Rhodes calls himself 'Dashing'. Who is the real ladies man of wrestling?

Hardcore Match
Rhyno vs Sabu (Paul Heyman as Special Guest Referee)
These two stars of the original ECW have been played off against each other by the maniacal Paul Heyman over who is the better of the two - Sabu, a name synonymous with the now-defunct company, or Rhyno, the last ECW champion before the company closed. This match will be anything goes, and with Heyman as the special referee anything could happen.

The Wyatt Family (Bray Wyatt, Luke Harper, Erick Rowan) vs The Mexicools (Super Crazy, Psiciosis, Juventud Guerrera)
In what should be a fun six-man tag match, The Wyatt Family will try to make their mark on wrestling by defeating three veterans The Mexicools. How will The Wyatt Family deal with The Mexicools high flying offense? And will The Mexicools succumb to the fear and mind games of Bray Wyatt and his followers?

Shooting Star Press Match
Billy Kidman vs Marc Mero
Two masters of the shooting star press, both claim to be the superior user. In this match, the only way to win is to pin your opponent after using the Shooting Star Press. Who will suffer the embarrassment of being beaten with their own move?

obby's Card
obby presents... WRESTLECARD

John Cena vs Ric Flair
One of the greatest wrestlers of all time goes one on one with the biggest icon in the WWE today.

The Road Warriors vs The Steiner Brothers​
The best tag teams in WCW history take each other on.​
Christian vs Alberto Del Rio - Ladder Match​
The two Summerslam opponents meet once more in a grudge match.​
Maria vs Torrie Wilson in a Bra and Panties match - with special guest referee Snoop Dogg​
Two playboy bunnies square off prior to the main events.​
The Miz vs Alex Riley​
Former friends, now rivals, one more match.​
Kevin Steen vs Ricochet​
Two of the best indy talents in the world go head to head.​
-----
MATCH THREE: HunterHearstHelmsley vs. Rhodes Scholar
HunterHearstHelmsley's Card
Hell in a Cell Match for the WWE Title
Brock Lesnar vs Cactus Jack

Singles Match
Roddy Piper vs Don Muraco

Street Fight

Wade Barrett vs Sheamus

Triple Threat Tornado Tag Team Mach for the Tag Team Titles

Tully Blanchard and Barry Wyndham vs Kevin and David Von Erich vs Blackjack Mulligan and Lanza

Triple Threat Ladder Match for the Intercontinental Title

Shelton Benjamin vs Adam Cole vs Eddie Edwards

Singles Match

Killer Kowalski vs Pedro Morales

Singles Match for the United States Championship

Bruiser Brody vs Magnum TA
Rhodes Scholar's Card
Now Rhodes Scholar presents....PAYBACK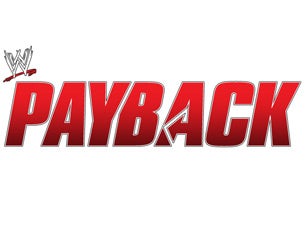 WWE Undisputed Championship Match
No Holds Barred
Triple H (c)
vs.
Batista
Two foes who used to be friends now meet in a No Holds Barred Match when things will be settled once all! The stakes even higher with The Animal ready to take The King's title.
TNA World Heavyweight Championship Match
Ladder Match
Austin Aries (c)
vs.
Seth Rollins
Two men early on in their careers destined for glory. Austin Aries day in day out showed he had it and now steps up a new face, Seth Rollins both ready to battle in a Ladder Match for the TNA World Championship.
WWE Intercontinental Championship Match
Kassius Ohno (c)
vs.
Chris Sabin
Two men who earned their chance to compete for a prestigious title. Sabin ready to take what may be destined for him but Ohno ready for another classic fight.
James Storm
vs.
Big E. Langston
TNA X Division Championship Match
Ultimate X Match
Kenny King (c)
vs.
Greg Marasciulo
vs.
Manik
vs.
Sonjay Dutt
World Tag Team Championship Match
The Briscoe Brothers (c)
vs.
Sami Callihan & Vampiro
Number One Cotendership Match to the WWE Intercontinental Championship
Corey Graves
vs.
Prince Devitt
-----
MATCH FOUR: AwSmash vs. Donnacha
AwSmash's Card
Aw Smash Presents:
WWF Championship
60 Minute Iron Man Match
Kurt Angle vs. Mr. Perfect
Dream Match
Singles Match
Rey Mysterio vs. Ricky Steamboat
Women's Championship
Singles Match
Trish Stratus vs. Mickie James
Warrior vs. Intellectual Saviour
Singles Match
Ultimate Warrior vs. Damien Sandow
Tag Team Championship
Ladder Match
The Hardy Boyz vs. The Dudley Boyz
Intercontinental Championship
Singles Match
Ken Shamrock vs. Steve Blackman
United States Championship
Hardcore Match
Rob Van Dam vs. X-Pac
Cruiserweight Championship
Singles Match
Chavo Guerrero vs. Jamie Noble
Donnacha's Card
WWE TITLE MATCH
SPECIAL REFEREE MATCH-MIKE TYSON
Stone Cold Steve Austin vs Jerry Lawler
SINGLES MATCH
Booker T vs Goldust
INTERCONTINENTAL TITLE LADDER MATCH
Brian Pillman vs El Generico vs John Morrison w/Melina
SUBMISSION MATCH
Jim Neidhart vs Owen Hart
DIVA MATCH
Chyna vs Stephanie McMahon
TAG TEAM MATCH
The Fabulous Freebirds vs The Fabulous Freebirds
Terry Gordy and Jimmy Garvin vs Michael Hayes and Buddy Roberts
-----
MATCH FIVE: HollywoodNightmare vs. redskins25
HollywoodNightmare's Card
Nightmare Mania I:
TLC Match For The WWF Championship:
Edge vs Hulk Hogan (c)
As a child, Edge was a huge Hulkamaniac and watching Hulk Hogan inspired him to become a professional wrestler himself. Hulk Hogan is the biggest name in the history of professional wrestling and has beat nearly every opponent ever thrown at him, but now he faces a whole different type of opponent here. Edge is willing to do anything and everything it takes to walk out of this match the victor and prove he's better than his childhood hero ever was. On top of that you have one of the most dangerous match types known to man, the Tables, Ladders and Chairs Match. What will happen when these two collide; will Edge prove why he is the master of the TLC Match or will Hogan prove that saying your prayers and eating your vitamins is what earns you victories?
Texas Bullrope Match:
Dean Ambrose vs Dusty Rhodes
In one corner you have Dusty Rhodes, the son of a plumber who truly is the living definition of The American Dream. He fights for the people and everything that is right and good. In the other corner you have Dean Ambrose, he doesn't give a damn about what's right and good. All that matters to him is hurting people and making people suffer. Now for the first time ever these two will go to war in a match made famous by Rhodes, The Texas Bullrope Match where the only way to win is touch all four turnbuckles in a row. It's unknown who will win but what is known is that there will be plenty of blood shed in this one.
First Time Ever Dream Match for the X Division Championship:
Jushin "Thunder" Liger vs Christopher Daniels (c)
This will be a show stealer right here. One of the greatest cruiserweight wrestlers of all-time in Jushin Liger in one corner and one of the best X Division wrestlers in TNA history Christopher Daniels. Now for the first time ever they lock horns for the X Division Title to prove who the better man is. Will Liger prove to be too much for Daniels to handle or will Daniels use his cunning to pull off a possible upset.
Street Fight For The WWF Tag Team Championships:
The Nasty Boys vs Demolition (c)
Two of the best brawling teams ever will go to war with each other here in a Street Fight. Anything goes and falls will count anywhere in the arena here! Tables will be broken, blood will be spilled and lives will be shortened when these two go to war for the tag team championships!
WWE United States Championship Match:
Jack Swagger vs Sgt. Slaughter (c)
In what may turn into a battle of the Patriot Act vs The Cobra Clutch we will have a battle over the United States Championship. Swagger wants to prove he's better than the legend but Slaughter is out to prove Jack Swagger is nothing but a maggot. Who will win?
WCW United States Championship Match:
Muhammad Hassan vs Lex Luger (c)
Hassan is out to burn America to the ground, Luger is out to defend his country. One will walk out as the WCW US Champion and face the WWE US Champion at Nightmare Mania 2 who will it be, the anti american Hassan or the american hero Luger?
X Division Championship #1 Contenders Match:
Alex Shelley vs Low Ki vs Brian Kendrick vs Paul London
Three of these men have won the X Division Championship before, Paul London has never won it and is hungry to add another championship to his resume. The winner of this match will face the winner of Daniels/Liger at Nightmare Mania 2 but first these four will put on a high flying, fast paced show to open Nightmare Mania 1! Who will walk out with a title shot and what will happen to the losers?
redskins25's Card
WF History draft presents Night of Champions
DOUBLE MAIN EVENT
Hbk /andre wwe title
- How cool would this fantasy matchup be ? Only time these two have ever came close to one another is during Shawn's rockers days. Well, you will get to see this match via WF H Draft. Babyface wwf champion Shawn Michaels takes on the best, most feared Monster in wwf/e history andrrrreee the giant: vince1
ziggler/henry cage whc-
A battle will take place inside the steel cage, the ruthless world's strongest man will take on the show-off in a WAR for the WHC. The biggest David/goliath match up you will ever see, who will win? How can ziggler make it out alive?
Midnight express vs. British bulldogs tag 2/3
These two teams take on each other for the tag belts in a 2/3 falls match!
kim/paige divas
Match between some of the best divas in the world for the belt
taka/taji cruiserweight title
Two of greatest little men take on each other for the famous cruiserweight championship
patterson/santana IC
Two of the greatest IC champions of all time take on each other for the prestigious Intercontinental Championship
el dandy/la parka/ hunico lucha lubre triple threat
Non-title, this fast paced match will consist of three excellent lucha libre workers
-----
MATCH SIX: FluxCapacitor vs. Chan Hung
FluxCapacitor's Card
THE OPENER~! - Four Way Dance
Kid Kash vs. Jerry Lynn vs. PAC vs. Samuray Del Sol

It's a proven fact that high flyers make the best openers, and here we have four of the best. From the experience and brutal nature of Kid Kash to the innovative, never-seen-before style of Samuray Del Sol. As well as the risky nature of PAC who throws caution to the wind every time he steps foot in to the ring, to a man who inspired PAC to even wrestle in the first place, Jerry Lynn, who was one of the very first to introduce the highflying style to the North American audience.
The King Of Old School vs. Mr Old School Himself
Steve Corino vs. Stan Hansen
Since his arrival on the mainstream wrestling scene in the late nineties, Steve Corino has been dubbed "The King Of Old School". His sadistic nature, as well as the simple brutality he incorporates in to his gameplan every time he steps foot in to the ring has earned him that moniker. However, if there's one man that really does define "old school", it's Stan Hansen. This huge Texan does not mess about, and he certainly does not get paid by the hour. Hansen will be looking to destroy Corino as soon as possible before moving on to the next town, whereas Corino will take joy in trying to outsmart and outmaneuver Hansen. It really is a battle of brains vs. brawn in this one.
PWG Tag Team Champions vs. NWA Tag Team Champions
The Young Bucks vs K.E.S
An inter-promotional dream match. Arguably the most dominant team of this generation, The Young Bucks, squaring off against one of the craftiest and physically imposing teams in the world in Davey Boy Smith Jr. and Lance Archer, The Killer Elite Squad. On paper, people would generally see this as a match of speed vs. power, but it isn't just that. Both teams are known to be two of the craftiest and most sly teams in the business, and both have been known to use a variety of underhanded tactics to gain the all important W. So whilst The Young Bucks do possess the speed and agility advantage, whilst The K.E.S hold the power and strength advantage, there is a much deeper and arguably more important factor that no tale of the tape could show.
Singles Match
Fit Finlay vs. Arn Anderson
Two of the most physical and hard hitting, yet technically gifted athletes to ever grace a professional ring, this one promises to deliver. In the world of professional wrestling, it's very hard to guarantee anything, but you can almost guarantee that there will be know hurricanranas in this one, and if by any chance there are any hurricanranas, they will be the type that can break your fucking neck. Both men are former Television champions and have been around the business for decades. The two men are so similar and are so versatile, that this match may just come down to who makes the first mistake.
The Battle Of Two Generations
The Fabulous Moolah and Mae Young vs. Cheerleader Melissa and Sara Del Rey
It's a classic match of young vs. old. Generation vs. Generation. The History Draft is all about this type of match. In one corner you have The Fabulous Moolah and Mae Young, two of the pioneers of Women's Wrestling. Without these two, chances are that Women's wrestling would never have existed in the mainstream. In the other corner, you have Sara Del Rey and Cheerleader Melissa. Although both have had their stints in big companies (Melissa as Alyssa Flash and Raisha Saeed in TNA, Del Rey is in the WWE at the moment as a trainer) hey made their name on the independent circuit, and are the two biggest female, independent wrestling stars of this generation. Young and Moolah have a point to prove that they deserve more credit for revolutionising pro wrestling, whereas Del Rey and Melissa have to put their longstanding rivalry aside to showcase how even though Moolah and Young may have put Women's wrestling on the map, they have made it in to what it is today.
A Wrestling Purist's Dream~! - Singles Match
Bob Backlund vs. Antonio Cesaro
The second longest reigning WWE Champion of all time, Bob Backlund, has a huge chip on his shoulder. The majority of fans may only remember him for his ludicrous eight second championship loss to Diesel or his ridiculous (albeit entertaining) Presidential Candidate vignettes. However, there is much more than meets the eye. Backlund is one of the greatest performers int he history of the sport and was one of the first mainstream performers to showcase his uncanny charisma in his matches. On top of his charisma and popularity, Backlund possesses an absolutely incredible moveset and an insane amount of talent, as you would expect for a man who held the WWE Championship for 2135 days. However, his opponent also has a chip on his shoulder. Antonio Cesaro is a well-traveled season veteran, having wrestled professionally for almost 14 years. Despite having only gained worldwide notoriety over the past two years, Cesaro has been putting on wrestling clinics and wowing fans for well over a decade, and he feels that he should be at the top of the card in the biggest promotion in the world: Not stuck in a semi-racist tag team losing to Santino Marella. The skills both men possess are almost unparallelled, and if anything, this match promises to be an all time classic.
A Necro Butcher Rules Match
The Necro Butcher vs. Terry Funk
Okay, I can hear all of you. "NECRO BUTCHER IS JUST THAT HOMELESS GUY THAT TAKES STEEL CHAIR SHOTS TO THE HEAD. WHY HAS HE GOT A MATCH DEDICATED TO HIMSELF AND WHAT DOES THE MATCH MEAN?" Well, a Necro Butcher rules match basically means that there are no rules. No DQ, no count outs, falls count anywhere, no holds barred etc. Win via pinfall, submission, knockout or giving up. Now, you may be thinking "WELL THAT'S A BIT UNFAIR, SURELY NECRO BUTCHER HAS AN ADVANTAGE... IT'S HIS MATCH!". Well... No. Look at his opponent. Terry Funk was more Necro Butcher before The Necro Butcher was The Necro Butcher himself. If there's one man that can take more pain and punishment than Necro, it;s Funk. You want a bloody, brutal and STIFF brawl? You've got it. You want two lunatics beating the shit out of each other for no real reason? You've got it. You want a match where every move makes you cringe and tense up? YOU'VE FUCKING GOT IT. Don't say I don't treat you.
The Hood vs. The Jungle
Cryme Tyme vs. The Wild Samoans
The Hood. A place where people are shot, drugs are sold and old ladies are robbed for the pensions. A place where JTG and Shad grew up. They've hustled for a living and have done all of the above things to make a quick dime and make some MONEY. However, they can fight as well... In fact, they enjoy fighting. Another team who like to fight... Afa and Sika... The Wild Samoans. Their home is completely different to The Hood. They grew up in The Jungle. A place where tribes are made, friendships are created and families are built. A life where you can trust one another and don't have to worry about getting shot by a .44 just for some cocaine. This match may not be the prettiest or technically sound match, but I challenge ANYBODY to provide a match that contains two polar opposites.
The Amazing Kong Challenge
Amazing Kong vs. Heath Slater
Who doesn't want to see some long haired, ginger, rockstar bitch get pummeled by a 280 pound wrecking ball. If you don't want to see this for five minutes, then chances are I don't want your vote anyway.

(That's a complete and utter lie, I do want your vote, I just said it for dramatic effect. Please love me.
Mirror, Mirror on the wall... Who's the toughest Islander of them all?
Samoa Joe vs. Haku
Samoa Joe represents Samoa (obviously). Haku represents the island of Tonga. Both men are notorious for being two of the most violent and brutal men in the history of professional wrestling. This is where we put it to the test. Not only is there international pride on the line here, but reputation is also on the line. Both men would love to be known as the baddest man in the business, but only one man can claim that title. Stiff shots galore is the name of the game in this one, but who will be victorious.
MAIN EVENT~! AJPW/NOAH vs. NJPW~! - Singles Match
Mitsuharu Misawa vs. Hiroshi Tanahashi
Arguably the greatest wrestler of all time, Mitsuharu Misawa, squares off against arguably the greatest wrestler in the world today in Hiroshi Tanahashi. Both men have put on five star classics and have traveled the world. Both men have held world championships and both men have etched their name in to the history books as two of the best. However, this isn't just about who is the best worker, this is also about which promotion is the best. Misawa was the ace of AJPW, the man that everybody could rely on to deliver five star match after five star match. However, many can say the same for Tanahashi and New Japan Pro Wrestling. Just who will win this match? The experience and cunning of Misawa, or the pluckiness and edginess of Tanahashi, there's only one way to find out!
Chan Hung's Card
Chan Hung's card:
Last Man Standing
The Undertaker vs. Chris Jericho
"Billionaire Bullrope" Match
JBL vs. "The Million Dollar Man" Ted Dibiase
Cruiserweight Match:
Ultimo Dragon vs. Great Muta vs. Evan Bourne
Clash of Corporate Leaders battle in a TLC Match
Jeff Jarrett vs. Shane McMahon
Hall of Fame Match:
Harley Race vs. Superstar Billy Graham
Tag Team Championship Match:
The Prime Time Players vs. Le Resistance vs. The Spirit Squad
Singles Match:
"Cowboy" Bob Orton vs. "Texas Tornado" Kery Von Erich
-----
MATCH SEVEN: The Fourth Wall vs. C3K
The Fourth Wall's Card
The Fourth Wall presents FourthMania I
WWE Championship vs TNA World Heavyweight Championship
Daniel Bryan vs Sting
No Holds Barred Match
Kane vs Abyss
Singles Match for the WWE World Heavyweight Championship
AJ Styles vs Test (c)
Ultimate X Match for the TNA X Division Championship
Lance Storm vs Amazing Red (c) vs Stevie Richards vs Crash Holly vs R-Truth
I Quit Match (If Al Snow loses, he has to retire forever.)
Al Snow vs Mr. Anderson
Singles Match for the WWE Intercontinental Championship
MVP (c) vs Jay Lethal
Singles Match for the WWE United States Championship
Matt Morgan vs Chris Masters (c)
C3K's Card
WWE Championship vs. NWA Championship
Unification Contest
Bruno Sammartino
vs.
Lou Thesz
World Heavyweight Championship - Ladder Match
Jimmy Snuka
vs.
The Rock
The Trinity: Triple Threat
Blue Demon
vs.
El Santo
vs.
Mil Mascaras
---
Mask vs. Mask
El Hijo Del Santo
vs.
Mistico
IWGP Heavyweight Champion vs. IWGP Junior Heavyweight Champion
Kazuchika Okada
vs.
Kota Ibushi
w/Kenny Omega
Six Man Tag:
Old School versus New School
The Guerreros
(Gory Guerrero, Chavo Guerrero Sr. & Hector Guerrero)
vs.
Latin American Xpress
(Konnan, Hernandez & Homicide)
WWE Tag Team Championship
British Showcase
Doug Williams & Robbie Brookside
vs.
Drew McIntyre & Nigel McGuiness
-----
MATCH EIGHT: Gary Oak vs. CoporateKingOfKings
Gary Oak's Card
Ladies and Gentlemen, welcome to
Holla Hollamania II
.
The Bella Twins vs The Funkadactyls vs Jo Jo and Eva
in a Tables, Ladders and Chairs Match for the TNA World Tag Team Championships
Tyson Kidd w/ Natalya vs Jaret
for Natalya
The Usos vs The Bischoffs
for the WWE Tag Team Championships
Justin Gabriel vs Wes Briscoe
in a Pokemon X on a Pole match
Jenna Morasca vs Cookie vs Sharmell
in a Winner cuts a 30 Minute Promo Match
Main Event
David Arquette vs Vince Russo vs The Coach vs Teddy Long
in an Electified Steel Cage Match for the WWE, TNA, ECW and WCW Heavyweight Titles
CoporateKingOfKings's Card
Heavyweight Championship Wrestling Presents - Showdown 2013
WWE Championship - Hell in a Cell
Goldberg(c) Vs Ryback
The last match on the card has been in the making ever since Ryback made his debut in professional wrestling. Ryback's enraged that after all of this time, Goldberg's STILL being brought up whenever his name is mentioned. Now is Ryback's chance to become WWE Champion for the first time ever, and who better than against the man who he will constantly be compared to for the rest of his career, can Ryback exhume his demons or will he be next on Goldberg's list? With two monsters headlining, the title on the line, and surrounded by Hell in a Cell, one has to wonder who will survive this encounter?
World Heavyweight Championship - First Time Ever
Vader(c) Vs The Big Show
For anybody who knows and respects both of these men's in ring capabilities, they'd understand the magnitude of this larger than life encounter between the greatest WCW big man EVER in Vader and one of the greatest big men in the history of the business in BIG SHOW. It's obvious that once Vader retired, Big Show took alot of his performances as a heel straight from Mr. Leon White, now it's VADER TIME for Big Show. This is going to be a stiff as fuck contest, don't be surprised if this ends up being decided by TKO either by Show's KO punch or Vader's vicious Vader Bomb (CAN HE DO IT?). The WHC is on the line with two great champions killing each other for the right to be the best.
Powerbomb Vs Powerbomb
Kevin Nash Vs Sycho Sid
This one is as simple as it gets with two super heavyweight former WWE & WCW champions going at it to determine once and for all who is the dog with the biggest powerbomb in the yard; is it BIG DIESEL'S JACKNIFE that will put away Sid, or will the Sycho one powerbomb Kevin Nash straight out of his boots? It's two big men throwing bombs trying to hit their finish in a rematch from the very first IYH PPV, WHO RULES THE MID NINETIES?
A Family Affair - Samoan Strap Match
Roman Reigns Vs Rikishi
Here we have a family battle with a star from Samoa past (Rikishi) taking on the Shield muscle and one of the biggest young stars in the world in Roman Reigns. Reigns has bloodied Rikishi at every point thus far, stating that nobody in the history of his family could possibly be better than him, and that he's on a mission to prove himself as the greatest Samoan wrestler of all time, and that he's starting his path of destruction off with Rikishi. Don't sleep on Rikishi though, a man who has had high profile PPV bouts with the likes of Stone Cold Steve Austin & The Rock in their primes. This is going to be a violent, bloody encounter in which only one man can walk out.
ECW Championship - Tables, Ladders, Chairs & Canes
Bam Bam Bigelow(c) Vs Mike Awesome
Two of the most agile big men of all time going at it in a old school ECW type matchup with the old school ECW title on the line? Sounds like a treat to me. Expect a bloody battle with tons of spectacle as Bam Bam & Awesome try to outdo the other and steal the show in this one, with both Bam Bam & Awesome having the ability to dive all over the place and take risks that no other big man besides the Legendary Undertaker would take on. With the ECW title on the line, which agile big man will be victorious in this insane match?
Intercontinental Championship
Bobby Lashley(c) Vs Magnus
Here we have the most promising young star in TNA (Magnus) taking on somebody who had that same role in WWE before ultimately busting in Bobby Lashley. Lashley's back now though to teach Magnus a lesson about respect, and to redeem himself in the eyes of the fans. A former bust and ECW Champion going up against his TNA equivalent with the IC title on the line and everything to prove? Only one man can win and BOTH men need it equally.
#1 Contenders Battle Royal (IC TITLE)
Big John Studd Vs King Kong Bundy Vs Earthquake Vs Typhoon Vs Ezekiel Jackson
A BIG MAN'S BATTLE ROYAL & nothing else. Winner gets a shot at whoever the IC Champion may be at the next show. Earthquake & Typhoon may work together, Bundy & Studd may work together, while Jackson is a lone wolf. Can he defy the odds and go on to face either Lashley or Magnus?​