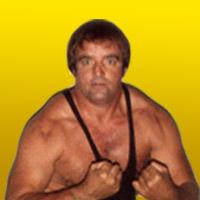 Just thought I might do this from time to time....
Dale Mann was a promoter in Kentucky.
Dale "TNT" Mann ran Mid Continental Wrestling based out of Georgetown, KY with the larger area's main promoters blessing, serving as kind of a hybrid between an outlaw and local promotion under the Mid America/CWA banner. Gulas and later Jarrett seemed okay with Mann promoting shows in Southern Kentucky.
Mid-Continental would later become Mountain Wrestling under new ownership Danny Fargo (whose real name was, Audie Hager) whose claim to fame was replacing Ken Timbs as Eric Embry's partner in the Fabulous Blondes team.
Fargo was MCW's number two baby-face for years behind Mann.
Back to Mann....He had a cup of coffee with Dick the Bruiser's Indy promotion as yet another "Billy Jack", "Billy Jack Mann". Billy Jack was a pretty popular movie character in the late 70's and inspired Billy Jack's all over the wrestling world.
Mann also had a brief run as an aging babyface for Jarrett as kind of a "thanks". He was used as a mid card face and got a few wins.
He also worked "Big Time" in Detroit.
He did work with the Poffo's in their outlaw ICW promotion, which I find odd. It's odd that Jarrett allowed Mann to promote while working with the Poffo's. .
I mean seriously, at least a couple of hundred guys credit Dale Mann as their greatest influence.
He stood about 6'3 and had a passable physique for that area.
Mann's top charges in the MWA, or most famous alumni were Lenny Kean who would become Cousin Junior for the WWF, and he would later become Moondog Cujo, and Bloody Ox Brody. Also Billy Travis worked for Mann and he would who work for Jarrett in Tennessee and Texas as Jeff Jarrett's original tag partner, and eventual top heel fed to Lawler.
Anyways Dale "TNT" Mann is my obscure wrestler of the month.