Discussion Starter
•
#1
•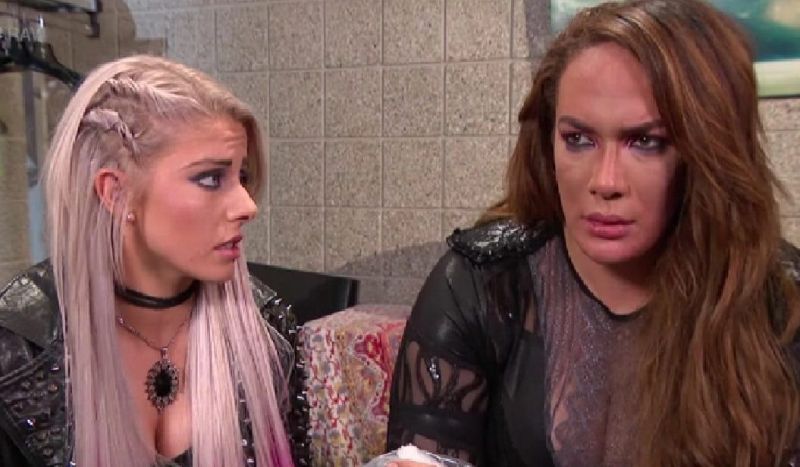 Nia Jax made the comments on the latest Twitch stream hosted by Paige.

www.sportskeeda.com
Nia Jax made some interesting comments while talking about Alexa Bliss. Jax stated that she went to upper management to complain about a wrestler who was hurting Bliss in the ring.

"I remember back when... I am not gonna mention any names but Lexi was working an angle, she was continuously getting hurt, in a certain angle with somebody. And I don't remember her not saying anything, specifically because she wanted to be a team player. Like, she was so nervous, she wanted to be a team player, she wanted to be somebody like, 'oh, I can do this', but me, personally, from the outside, looking in, I was so angry.

"I was like, 'no she cannot do this anymore. I personally would not allow her to get back in the ring to get hurt again', and I had to go to the people, to the higher-ups, and tell them, 'listen, Lexi is five foot nothing, a 100 pounds, getting thrown around like a little ragdoll and injured every night.' I was like, 'Put me in, I'm a 6 foot, 300-pound bi**h and I can handle it'.
Nia really is one shady ass IMO. and lol at her attempt at "I'm not gona name any names (but i'll make it perfectly clear who it is)".
However, I'll say that Ronda's moves did look vicious and reckless when she first started, and Alexa wasn't a good match for her level of experience. Nia "stepped up" to her friend, but she got a pretty sweet main event deal out of it.