·
Super Moderator Going Backwards With WF
Discussion Starter
•
#1
•
Jim Duggan vs Buzz Sawyer (Mid South 11/11/1985)
Not pimping my own upload lol, but my upload of this match is the only one i can find online
x1yfveo
http://www.dailymotion.com/video/x1...gan-vs-buzz-sawyer-11-11-1985-mid-south_sport
It is available on the WWE Official Mid South set, too tho.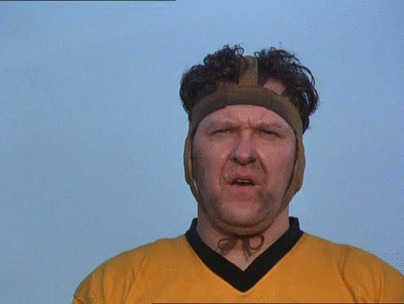 HOLY FUCKING FUCK FUCKING BALLS
When you grow up watching WWF Hacksaw and then years later get introduced to this :faint:
Duggan telling the ref to "Get the fuck away from me" :lol
Duggan shouting "Come on then you son of a bitch" :done
This is a fucking HATE brawl. One of the best of its kind. Sawyer get the fuck beat out of him and is bleeding just a few minutes into the match.
There's a woman in the crowd just fucking screaming at them throughout lol too.
She screams to Buzz at one point
"Get the fuck back in the ring".
Then at the end when Sawyer is being helped to the back, I think the same woman shouts
"Duggan beat the shit out of him".
:done
Duggan/Buzz then continue to brawl in the back as other wrestlers try and keep them apart and Duggan shouts "Kiss my fucking ass"
I LOVE THIS MATCH and i implore EVERYONE to watch and fully appreciate how fucking GREAT AND LEGIT it is. Not the first time i have watched it, but it's been a while and watching it today reminded me of it's greatness.
:done​