Discussion Starter
•
#1
•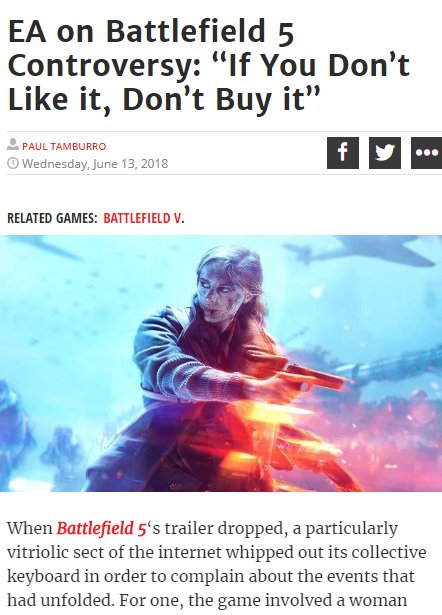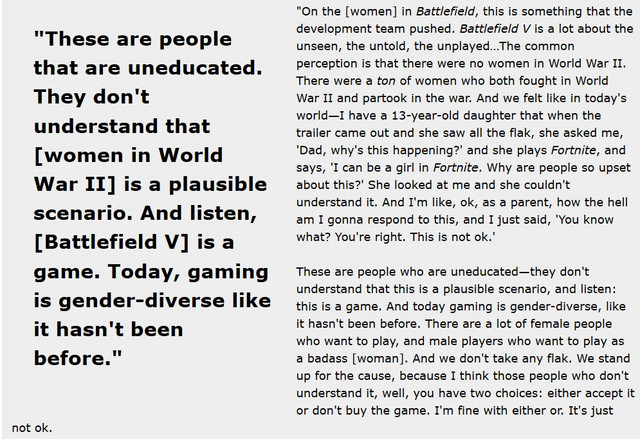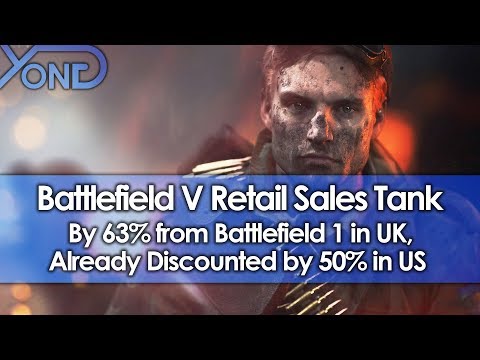 (The game was 50% off two weeks after launch)
For gamers that have been a long-time Battlefield fan, or a casual that was recently introduced into the Battlefield series, do you believe the newest and most controversial title within the series is considered to be a failure? Why or why not?
I was first introduced to the series from Battlefield 4 and really enjoyed it over playing Call of Duty, that was when I was making the transition away from COD. I then got Battlefield 1 and absolutely loved the game, it became one of my favorite shooters. But with BFV, it's absolutely heart-wrenching to see how they completely derailed the momentum that they had from the previous two successful titles and destroy it. This game was supposed to be phenomenal, but it came nowhere close. I'm not going to drag this out with a full on review of why it sucks, since there are many of those, but I wanted to list 3 reasons on why it sucks and if anyone agrees.
1. The obvious catastrophe of the launch:
The whole "don't like it, don't buy it" was just straight up the most dick move a game developer can say to its fans that were rejecting certain political ideas. They called the fans "woman-haters" when that wasn't what it was about. They injected feminism into this video game simply because of political correctness, instead of just making the game historically accurate similar to BF1. Sorry, but women did NOT fight on the front lines aside from the Soviet Union or hell British pilots, they could have just introduced them there. The launch of this game just brings a bad taste to my mouth. Even COD WW2 had more authenticity.
2. Lack of content:
This game just seems like it's so far behind on content compared to BF1 that there isn't really a reason to play. There have been no major DLC drops aside from the Firestorm battle royal mode that wasn't even in the game at launch. The game was pushed back a month for "polishing" but in actuality they didn't want their sales effected by RDR2. The game launched with an entire game mode missing, a campaign missing, several bugs and glitches, and literally no factions.
We have a World War 2 game without the French army, Soviet Union, USA, Italy, or Japan. We have a Fall of France operation mode, but the French aren't even in it. Like, are you kidding me? :lol Also, the game has been out for 6 months now and there have barely been any new maps or weapons.
3. Visibility and game balancing are awful:
The visibility in this game, man, it's pretty bad. The graphics are weird with its super bright colors, that it takes away that this is a WW2 game. In BF1, they nailed the immersion of the maps with a dark and gritty atmosphere. This game lacks soul. Also, it's near impossible to see enemies that they're practically invisible. And you can't even spot them aside from when you're playing the Scout class, because they completely removed spotting.
Game balancing is awful as well. TTD is the worst I've ever seen in a video game, to where you die within a milli-second with zero reaction time. Most games when you're getting shot at, you have time to react and either fight back or run for cover. You have a chance. This game, you're dead at the blink of an eye. It's aggravating instead of having fun.
What do you guys think of the controversial Battlefield V?