Discussion Starter
·
#1
·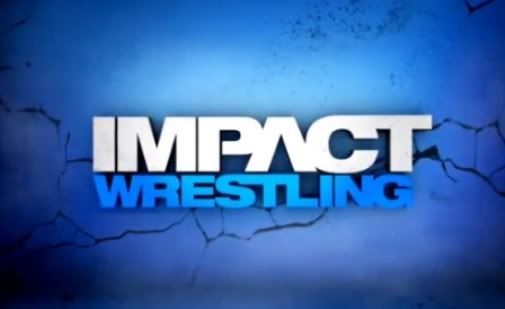 BACK STORY
This BTB begins the first IMPACT WRESTLING after Slammiversary TNA's 10 year anniversary.
Following Slammiversary, TNA President Dixie Carter made dramatic changes to the company.
- Hulk Hogan and Sting are removed from Television to work behind the scenes with Eric Bischoff.
- The Deactivation of the Knockouts Division, therefore the removal of all the Knockouts and Knockout Championships.
- The appointment of Ric Flair as the new IMPACT WRESTLING General Manager.
- The signings of Two Current WWE Superstars, one of which is expected to debut on the first IMPACT WRESTLING.
- The Signing of Homicide, Scott Steiner and Tomko
- More focus on the Tag Team Division and X Division.
Slammiversary X Results
Robert Roode defeated Rob Van Dam and Jeff Hardy to retain the TNA World Heavyweight Championship.
Samoa Joe and Magnus defeated The Motor City Machine Guns to retain the TNA World Tag Team Championships.
Austin Aries defeated Bully Ray.
AJ Styles defeated Christopher Daniels.
Kurt Angle defeated Mr Anderson to become Number One Contender to the TNA World Heavyweight Championship.
Gunner, Crimson and Kazrian defeated Garrett Bischoff, Matt Morgan and Devon.
D'Angelo Dinero defeated Robbie E.
IMPACT WRESTLING ROSTER
AJ Styles
Abyss - INACTIVE
Alex Shelley
Anarquia
Bully Ray
Chris Sabin
Christopher Daniels
Crimson
D'Angelo Dinero
Devon
Douglas Williams
Eric Young
Garrett Bischoff
Hernandez
Homicide
James Storm - INACTIVE
Jeff Hardy
Jeff Jarrett - INACTIVE
Jesse Neal
Jesse Sorensen - INACTIVE
Kazarian
Kid Kash
Kurt Angle
Magnus
Mark Haskins
Matt Morgan
Mr Anderson
Robert Roode
Robbie E
Robbie T
Rob Van Dam
Samoa Joe
Scott Steiner
Shannon Moore
Zema Ion
IMPACT WRESTLING CHAMPIONS
TNA World Heavyweight Champion - Robert Roode
TNA Television Champion - Devon
TNA World Tag Team Champions - Magnus and Samoa Joe
TNA X Division Champion - Austin Aries
Tag Teams/Stables
Daniels and Kazarian
INK INK (Shannon Moore and Jesse Neal)
Motor City Machine Guns (Alex Shelley and Chris Sabin)
Robbie E and Robbie T
Samoa Joe and Magnus
Scott Steiner and Tomko
Other Personal
Announcers - Mikey Tenay and Taz
Ring Announcer - Christy Hemme
Backstage Interviewer - Jeremy Borash
Notes and Inside Scoop
James Storm is expected to return within the next two month, backstage personal have predicted he will be pushed and win the World Title at Bound For Glory, although Robert Roode is the champion now, many are wondering if a year long reign will be good?

The reason for Kurt Angle becoming number one contender was to have Roode go over another opponent to help solidfy his status as a Main Eventer, how with both men being Heels its been speculated Angle may turn tweener.

Many backstage are wondered with so many Main Eventers are TNA planning to get rid of someone.

Bully Ray was full of praise for his program with Austin Aries and believes another short term feud with a up and comer will do TNA the world of good.

Finally its been expected a Stable will emerge in TNA as Dixie Carter and Hulk Hogan both believe that the company will benefit because of it. Hogan has suggested Roode leads the stable.
​