Discussion Starter
·
#1
·
Some of you may remember that I managed to snag some ringside tickets for RAW this year and this Monday, I travelled to the O2 Arena for my first ever WWE event and ended up four rows from the ring! It was a great night, not a clue what it was like on TV as unfortunately I am locked out of my bedroom so can't watch my recording at present but it was great fun live. Were a little late but caught most of the Punk v Henry match.
I've loved Kane since I was a teenager and got into wrestling so seeing him was great, even if he did squash another of my "Fave Five" in a pretty quick match! I got to see the pyro and a chokeslam so that was me done for the night!
YES YES YES YES YES YES YES! It is definately over, very loud in the arena and it was surreal to march away from the O2 in a huge crowd chanting YES YES YES! Bryan was definately a favourite for the London crowd.
I can't stand Cena's character, but during a break he took a moment to not only explain that his match was now booked for ER but also to say a big thank you to everybody for attending the event which I thought was a nice touch.
I couldn't actually see Santino's whole footy shirt bits so I look forward to seeing that and as ridiculous as the Cobra is it is definately over with the crowd, everyone was happy he won and Otunga didn't look too bad, he has definately begun to improve at any rate, it helps he has a character to work from imo. Oh and him and Big Johnny we awesome as usual.
Big Show and Khali v Primo & Epico was mostly forgettable but hot damn THAT ASS. Rosa Mendes wiggled her way onto my perv list.
Punk v Henry was decent enough, good crowd interaction and it was nice to see Punk is still really popular as it definately, which is needed imo. Y2J was fun to watch and listen to, the Fish and Chips chant was pretty hilarious.
Bryan v Kofi was actually pretty good live, there was the odd botch but they covered it well enough from where I was an Bryan was fantastic, teasing the crowd with his t-shirt then keeping it for himself, hes an asset I hope they utilise. Oh, and YES YES YES YES YES YES YES.
Brodus was great to watch, his dancers moved just as much as they do on TV and are definately flexible! Funk is on a roll!! Shame about Dolph though, I love the guy, want to see him get pushed, though his great selling I guess is a hinderence.
Cena v Tensai was alright I suppose, I actually want Tensai to do well and I guess a win over Cena is a good start!
The Dark Match was just a mass brawl between Punk, Y2J, Bryan, Sheamus, Cody, Big Show and Randy Orton, was decent but brief.
Anyway, here are some photos me and my friend managed to get....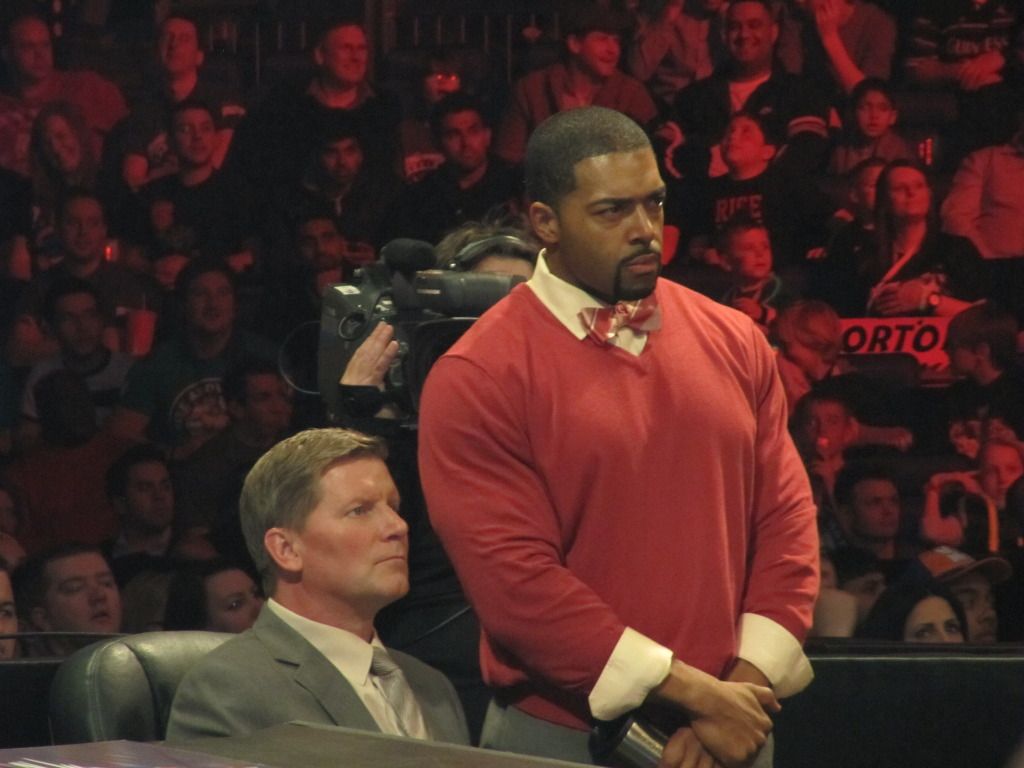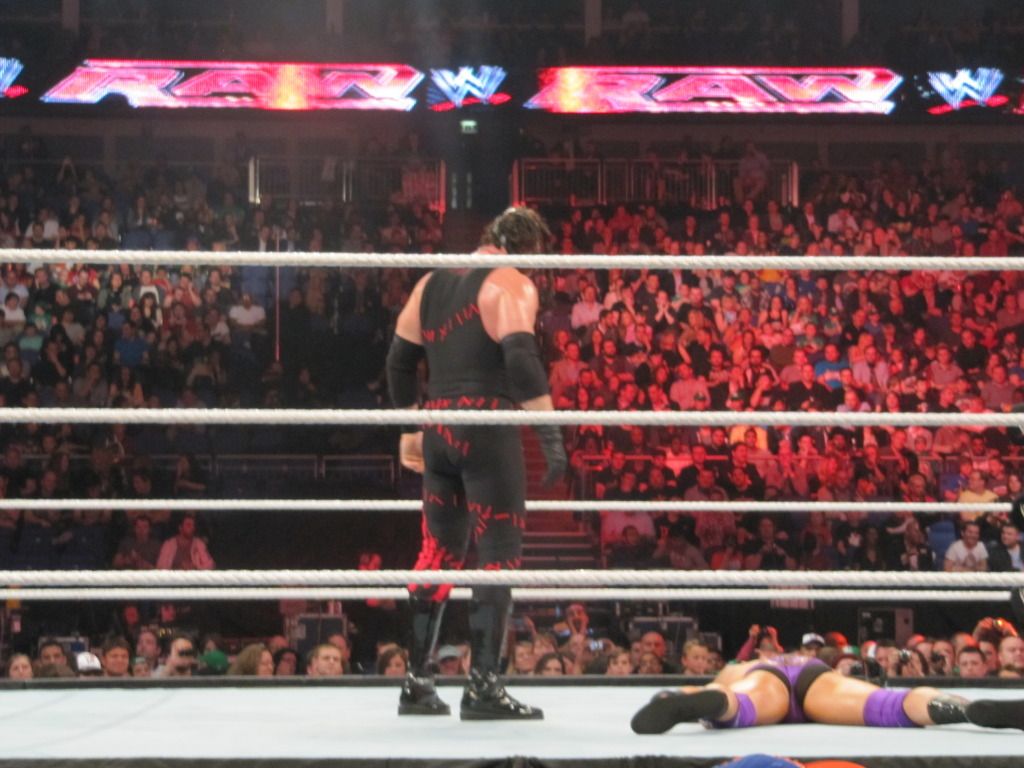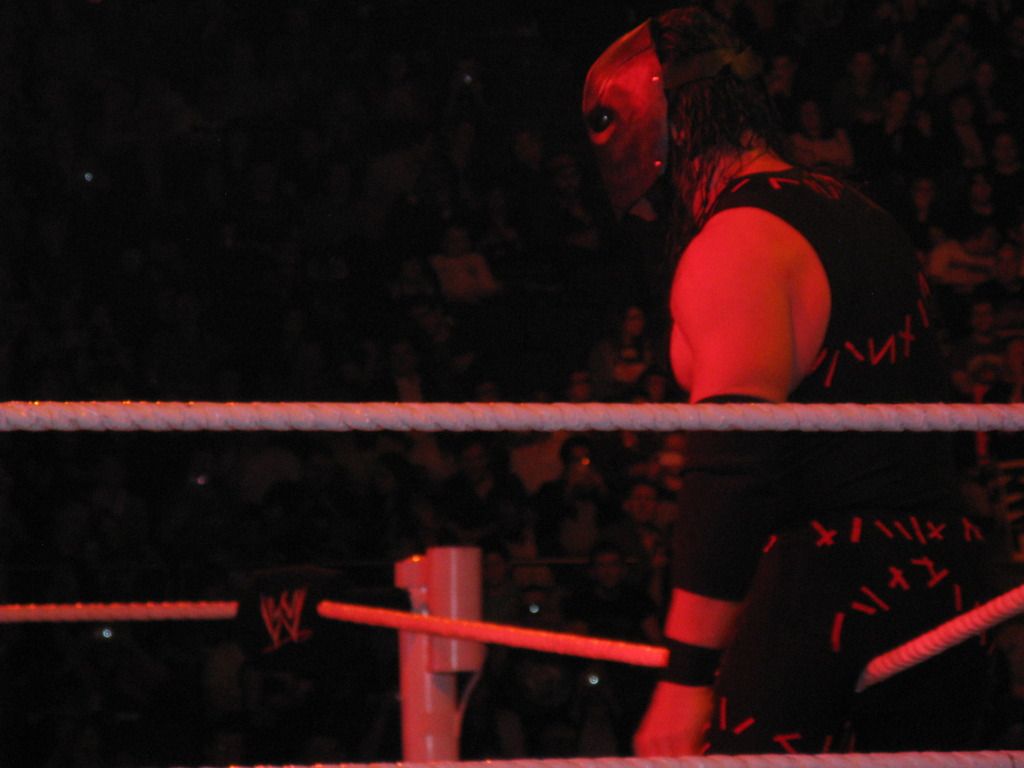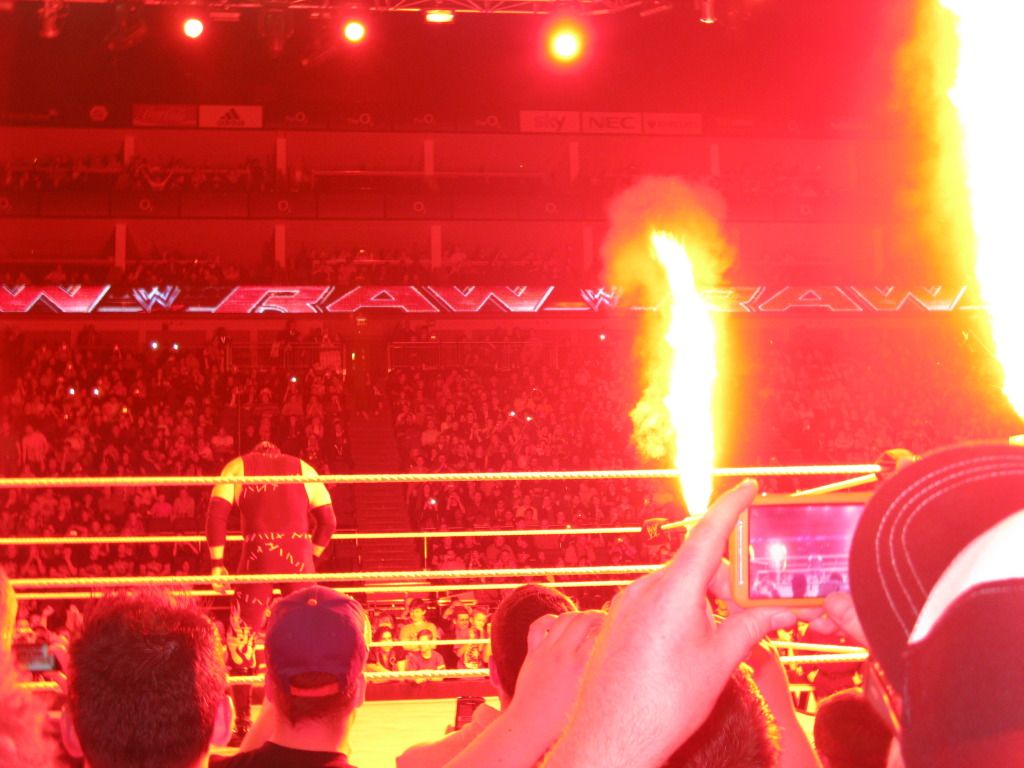 See them all here....
http://s17.photobucket.com/albums/b83/minsterman/WWE RAW/#!cpZZ6QQtppZZ28
(Forgive me if this is the wrong forum, just wanted to share my first experience of a live WWE event!)