Discussion Starter
·
#1
·
April 20th 2002
Rumors have begun to float around that Paul Heyman is looking to bring back ECW by the beginning of 2003. Heyman, who was released earlier this year as part of WWE's spring cleaning, is believed to be talking to an unknown financial backer to start up a new wrestling promotion. Little is known, and Paul has yet to comment one way or the other on the rumors, but there is no doubt that a new promotion run by Paul Heyman would shake the now-barren wrestling world to it's very core!
June 14th 2002
After almost two months of speculation, Paul Heyman has finally spoken out about the new promotion. In an exclusive interview, he has said the following: "I'm not going to promise anything, but me and a financial backer who wishes to remain anonymous are reaching the final stages of discussion right now and, if everything goes well and we come to an agreement, we hope to have something going by the start of the new year. We both have our sights set high for this endeavor and between my brain and his bank account, if everything does work out, I can almost GURANTEE that it will shake the world like ECW did back in the late 90's, early 2000's." You heard it here first, folks!
July 6th 2002
It's official: ECW will be coming back! Paul Heyman announced earlier today that he and the anonymous financial backer have come to an agreement and have already begun hiring talent to appear in the new promotion, which, it has been announced, will be known as Extreme Championship Wrestling! So far, twelve names have been signed to the new ECW: Rob Van Dam, The Sandman, Tommy Dreamer, Jerry Lynn, Raven, Rhino, Perry Saturn, John Zandig, Homicide, Nick Gage, the Insane Clown Posse (Violent J and Shaggy 2 Dope), James Gibson and Kid Kash.
Possibly the most shocking of the 12 is John Zandig, who is the owner of the Philadelphia based wrestling promotion Combat Zone Wrestling. Both Zandig and Heyman have been quoted as saying that CZW will not be going away, though it may undergo some rebranding and might even be used as a developmental territory. Heyman noted that he wanted to make sure that he had names everyone would recognize from the original ECW like RVD, Sandman, Dreamer, Lynn, Raven, Rhino and Kash. He also noted that he brought in the Insane Clown Posse more for promotional reasons and is not expecting them to be full-time members of the roster. Also noted are hot indie talents such as Homicide and James Gibson. In regards to Homicide and Gibson, Heyman merely smiled and said "Let's just say that they're part of our plans to make the new ECW a little… different."
July 22nd 2002
Ten more names were announced for the new ECW roster today, as well as possible works of a television deal!
The ten new names are as follows: Masato Tanaka, Sabu, AJ Styles, Mad Man Pondo, Christopher Daniels, Doug Williams, Mikey Whipwreck, Spike Dudley, CW Anderson and Shannon Moore. Having much less to say about these ten than the original 12, Heyman only commented on the acquisitions of Styles, Daniels and Williams, saying "We definitely want to have an influx of hot new talent that we can showcase to the world, and we want to have some of the biggest names that haven't gotten the mainstream recognition they deserve yet"
As far as the TV deal, while nothing is set in stone, Heyman has noted that while he focuses on acquiring talent, the anonymous financial backer has been working hard to secure a TV deal, and they may be having success with the G4 network.
September 1st 2002
In our latest sit down interview with Paul Heyman, he dropped a bomb shell of new information regarding the new ECW with us, including the direction that they will be going in, 20 new names that have been signed (One of them being a huge shock), a Television deal and talks of a Pay Per View!
Direction:
"One thing that I'm completely satisfied with in the original ECW was that we heavily influenced the change of the direction of professional wrestling. While we still plan on providing the hardcore, blood spilling, bone crunching action that our fans have grown to love, I can't help but notice that, partially due to our influence, it's getting harder and harder to find traditional technical wrestling. So, I have decided to put an influence on technical wrestling. This is the primary reason we picked up names like Homicide, AJ Styles, Christopher Daniels, Doug Williams and Bryan Danielson!"
Speaking of, new talent:
"We have recently come to an agreement with Juventud Guerrera, The Messiah, "Sick" Nick Mondo", Trent Acid, Bryan Danielson, Abyss, Cliff Compton, Psicosis, Wifebeater, CM Punk, Ruckus, Maven Huffman, The Impact Players (Justin Credible & Lance Storm), Mexico's Most Wanted (Damien 666 & Halloween), NOSAWA, Yoshihiro Tajiri, Vampiro and… well, we hired Mike Awesome! Before I discuss Mike, which I can see you're quite interested in, I do have a note to make regarding CM Punk. As I'm sure your aware, he's currently injured and isn't expected to be back in the ring for another 6 months, so he will probably be doing some agent work, helping set up matches, and may even be doing some work with our developmental program"
Mike Awesome:
"Yes, I made the decision to utilize the talents of Mike Awesome in the new ECW. I'll be honest, at first I had no intentions of even considering allowing him on my roster, but Mike showed interest in being a part of the new ECW, and the anonymous financial backer showed an interest in having him on the roster. It was definitely an awkward series of conversations at first, but we have smoothed things over. Bygones are bygones, we're going to let the past be the past and focus only on the future."
Developmental:
"As I'm sure you know, John Zandig and myself have been working on rebranding Combat Zone Wrestling, and we've been working on making it a developmental territory. There's a lot of independent talent out there that we would like to have on ECW in the near future, but some of them could use just a little bit of work, whether it be their in-ring abilities or their promos or their characters, and we want to offer them the best they can possibly get, while also making a decent chunk of change and having the possibility of moving up to bigger and better things. John and I have been working very closely with the financial backer on this project, but sadly we haven't been able to set anything in stone yet. We are in discussions with some possible talents, trainers and maybe even a guy to handle the promotional aspects of CZW, since John will be working on the main roster. I promise that you will be the first to know if anything happens with that any time soon."
TV Deal:
"The deal with G4 is a go, and I do have to say that we made out pretty good, in a way that will benefit both us and the network. We have gotten ourselves a one-year deal starting on January 1st, 2003, which will consist of a 90 minute broadcast every Wednesday night, as well as four two-hour specials, with a possibility for more to be added in the future. We're not 100 percent sure when the launch date will be exactly, but you can expect ECW to be back on the air waves in early January!"
Pay Per View:
"I'm not promising anything, but we have been in talks for a pay per view show in the relatively near future to kind of fully launch our rebirth."
October 27th 2002
With a little over a month away from the start of ECW's new TV deal, earlier today, Paul Heyman announced the rest of the ECW roster, given a bunch of news on the Combat Zone Wrestling developmental territory, has given an official launch date for ECW on G4, and has announced the new ECW's first pay per view, among a couple other things.
Roster:
"The one thing we really needed to focus on in these final stages were tag teams, and I'm proud to announce that we have come to an agreement with the following teams; The Bad Breed (Balls Mahoney & Axl Rotten), the blue World order (Stevie Richards & The Blue Meanie), Roadkill & Danny Doring, The Full Blooded Italians (Little Guido & Tony Mamaluke) and The Dungeon (Teddy Hart & TJ Wilson)"
Combat Zone Wrestling:
"There's a lot to cover as far as CZW goes. First things first, we have established a five-man training team which is made up of Terry Funk, Taz, Bam Bam Bigelow, Too Cold Scorpio and Dave Finlay. We have also brought on our first twelve students to be… taught, in lack of a better term, in CZW; Colt Cabana, Chris Sabin, Amazing Red, M-Dogg 20, Samoa Joe, Low-Ki, Nigel McGuiness, Petey Williams, Matt Sydal and Luke Gallows. We are still looking at bringing more people on board, but for right now, that's the first class of CZW. In a final bit of news, we have decided that we still would like for CZW to run at the very least monthly shows, and we have brought on Jim Cornette to handle the business and creative ends of CZW."
ECW on G4:
"It has been officially decided that ECW will be launching on January 5th, with the 2-hour super show 'Barely Legal'. ECW will begin its weekly 90 minute programs starting the following Wednesday."
Pay Per View:
"We are also pleased to announce that we have come to terms with a Pay Per View, Guilty as Charged, which will air on March 16th!"
Announce Team and Backstage Roles:
"…and finally, rounding out our roster are our other on-screen and back stage roles. First of all, CZW trainers Taz, Too Cold Scorpio and Dave Finlay will be doubling as agents for TV tapings, and will be joined by Terry Funk for super shows, and the four will be joined by Bam-Bam Bigelow for pay per view events. Joey Styles will be returning to broadcasting duty, and it is my honor to announce that he will be joined by "The Hardcore Legend" himself, Mick Foley. Our ring announcer will be Kimona, and our back stage announcer shall be Dawn Marie!"
December 18th 2002
We are just a few weeks away from the return of ECW, and there are some last-minute additions to CZW's developmental system: Harry Smith, Jack Evans, Paul London, Brian Kendrick, Charlie Haas, Shelton Benjamin, Jimmy Jacobs and Necro Butcher. The ECW website will be uploading the finalized rosters before the end of the week.
ECW ROSTER
MAIN EVENT
Jerry Lynn
Masato Tanaka
Mike Awesome
Raven
Rhino
Rob Van Dam
Sabu
Sandman
Tommy Dreamer
Vampiro
MID/LOWER CARD
Abyss
AJ Styles
Bryan Danielson
Christopher Daniels
Cliff Compton
CM Punk
CW Anderson
Doug Williams
Homicide
John Zandig
Juventud Guerrera
Mad Man Pondo
Maven Huffman
The Messiah
Mikey Whipwreck
Nick Gage
"Sick" Nick Mondo
Perry Saturn
Psicosis
Ruckus
Shannon Moore
Spike Dudley
Trent Acid
Wifebeater
TAG TEAMS
The Bad Breed (Balls Mahoney & Axl Rotten)
The blue World order (Stevie Richards & The Blue Meanie)
The Dungeon (Teddy Hart & TJ Wilson)
Full Blooded Italians (Little Guido & Tony Mamaluke)
The Impact Players (Justin Credible & Lance Storm)
Insane Clown Posse (Violent J & Shaggy 2 Dope)
Mexico's Most Wanted (Damien 666 & Halloween)
James Gibson & Kid Kash
NOSAWA & Yoshihiro Tajiri
Roadkill & Danny Doring
OTHER ROLES
Owner:
Paul Heyman
Announce Team:
Joey Styles & Mick Foley
Ring Announce:
Kimona
Interview:
Dawn Marie
TITLES
ECW World Heavyweight Title
ECW World Tag Team Titles
ECW World Television Title
SCHEDULE (Thus Far)
Wednesday Night: ECW on G4
January 5th: Barely Legal (Super Show on G4)
March 16th: Guilty as Charged (Pay Per View)
COMBAT ZONE WRESTLING
SINGLES
Amazing Red
Chris Sabin
Colt Cabana
Low Ki
Luke Gallows
Matt Sydal
M-Dogg 20
Nigel McGuinness
Petey Williams
Samoa Joe
TAG TEAMS
The Age of the Fall (Jimmy Jacobs & Necro Butcher)
Hart-Jack (Harry Smith & Jack Evans)
The Hooligans (Paul London & Brian Kendrick)
Team Pure (Charlie Haas & Shelton Benjamin)
TRAINERS
Bam-Bam Bigelow
Dave Finlay
Taz
Terry Funk
Too Cold Scorpio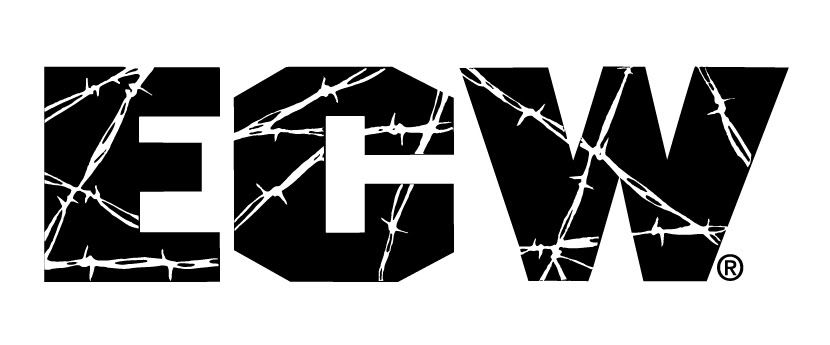 ​