·
Actively avoiding Testicular Torsion
5 Star Wrestling, a promotion based out of the United Kingdom, is willing to pony up $1 million for Punk to compete in a 128-man tournament this summer. Daniel Hinkles, the creator of 5 Star Wrestling, had the following to say about the offer, which is making headlines throughout the world of combat sports:

We want to offer CM Punk $1 million dollars (£770,000) to come and join the 5 Star Wrestling tour starting June 10th. It's a genuine offer. We'd love to hear back from the man himself. We want to do this with him.
Just look at the ghost figure in the poster and the picture of a CM Punk, overlayed them in photoshop and its identical. If Punk goes in on this it would be such a huge miss on WWE's part. I'd mark the hell out if he really steps in the ring again. Thoughts?
5 Star Wrestling's Poster with a man that resembles punk in the middle: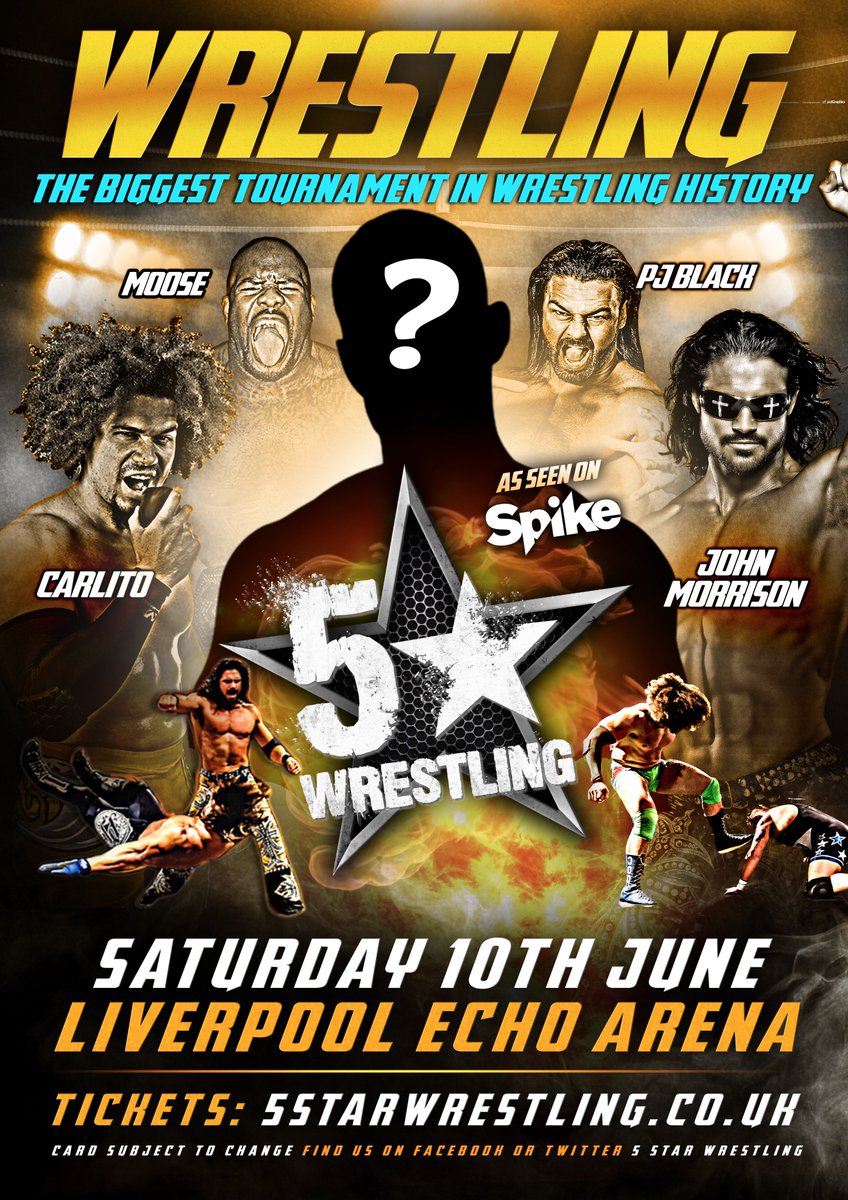 An image of CM Punk:
Full article from Forbes:
HERE