Discussion Starter
·
#1
·
The fact that he is nowhere near it even with a brand split tells me he'll never break through the glass ceiling because every time he has threatened to WWE have sabotaged him with stupid booking decisions like turning him heel after getting a monster pop at Wrestlemania 30, the same year that had earlier seen Cesaro beat the then WWE champion CLEAN in a non title match!
After all that, they made him a Paul Heyman guy and spent 90% of the time in the background as Heyman talked about the streak ending and Brock Lesnar, doing absolutely nothing for Cesaro.
Not his fault at all that push went nowhere, it was so poorly executed.
As entertaining as his tag team runs with Real Americans, Tyson Kidd and Sheamus were and have been, I feel the lack of a World title reign for Cesaro, even a transitional run is a total waste after all this time.
Its a damn shame given what he has proven time and time again what he can do and the catalogue of top matches from NXT and during his time on the main roster.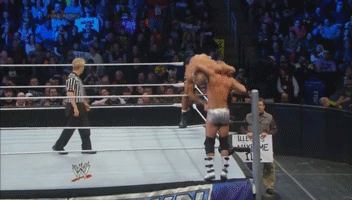 People will say its because he can't cut promos. Sure, its not like some of the dullest droning promo cutters in company history have all been champions in the last two years alone. That excuse does not fly with me. Cesaro would be right at home with them if we're talking promo skills.
I just feel now he'll never be champion, for what specific reasons behind the scenes we'll never know but I will never accept he was not good enough for one reign at least given the caliber of some of the wrestlers who have held a world title not even having half the talent Cesaro has.
I hope I'm wrong but Cesaro is likely to go down as one of the greatest not to be a world champion in WWE.