Honestly, and this will please you and

@RavishingRickRules

but I could see Brexit being overturned at this rate. More MP's are becoming bolder in coming out for a 2nd referendum which was probably their true feeling all along and I could see either May being the weak leader that she is and truly a Remainer at heart too offering a 2nd referendum or calling a general election if the deal doesn't go through (which it won't) and Corbyn offering a 2nd referendum in the event that he wins because he is power hungry at his core.
I find the notion that the media is pro remain confusing, it was the S*n, Mail, Express etc with a circulation of 3.5 million+ that pushed Brexit, whereas the Mirror and the Guardian have about 1 million between them.
So, I fundamentally disagree with that idea that the media is largely more biased and so do yougov polls.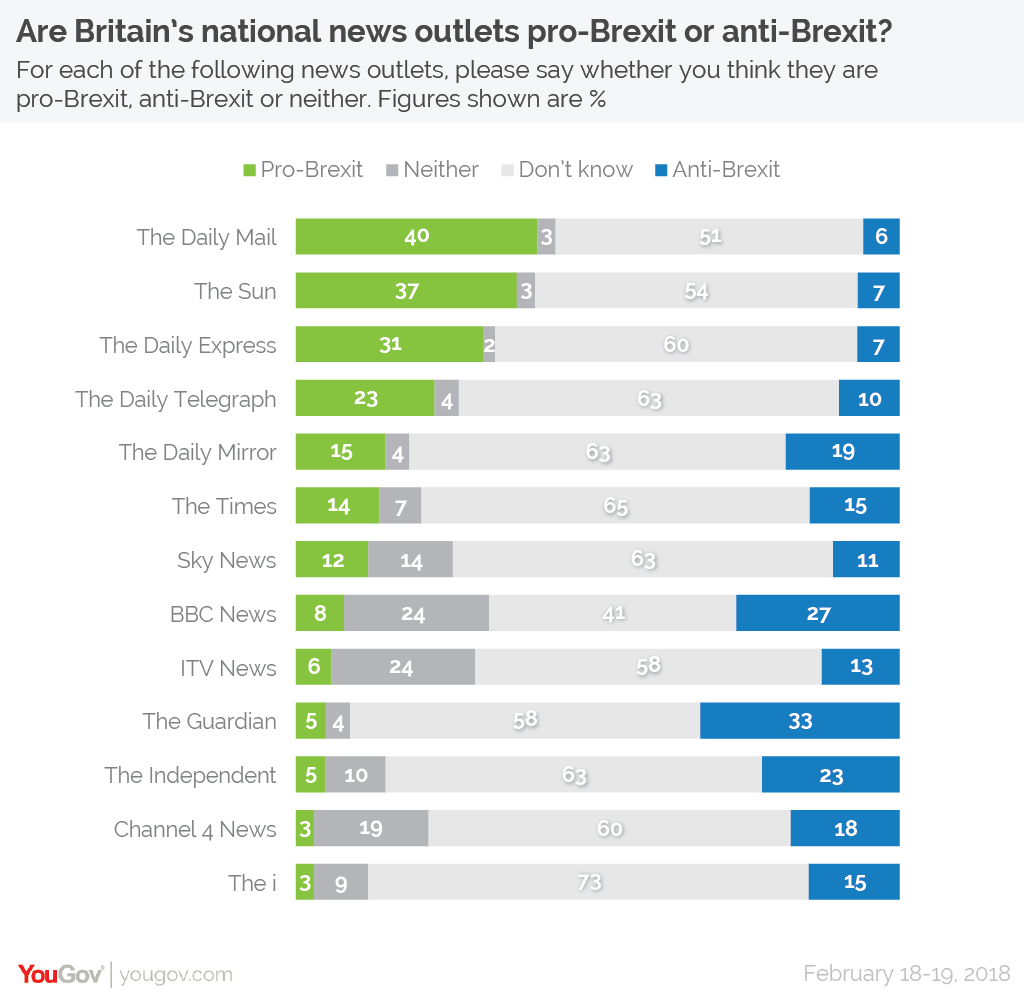 You could argue that BBCs viewership eclipses all of the papers, but the figures are only in the region of 3-5 million so its not excessive.
I am fundamentally torn on a second referendum because its going to cause massive division and leave voters KNOW they'll lose this time which is why they're so desperate to prevent it, but I also think applying the brakes before potentially going over a cliff is a good idea.
It seems weird that its less democratic to have a second vote now that we know all of the details about what Brexit means, than to just go on ahead with what is clearly not an acceptable Brexit for the people who wanted Brexit.
I won't celebrate either way because the UK loses which ever now.