·
You were almost a Jill Sandwich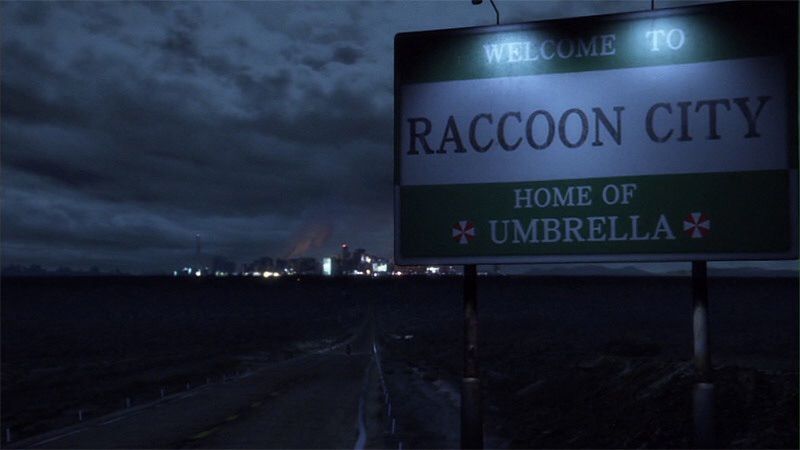 September 28, 1998
The suburban and sprawling city of Raccoon City has fallen after days of battle against the undead. The monsters have overtaken the city. However, the fight to survive is not yet over. A group of survivors have holed up in what remains of the Raccoon City Police Department. They must now escape the city together by any means necessary... but there are some who would gain much from these survivors never escaping.
It is Raccoon City's last stand. It is their last chance at escape.
Raccoon City
A Resident Evil MAFIA Game
​
Rules:
1.) Play to your win condition. Town is Survivor Aligned. Mafia is Umbrella Aligned. The Survivors wins when Umbrella aligned Mafia have all been eliminated. Umbrella wins when the Survivors can no longer lynch an Umbrella aligned player, or if the Survivors cannot stop Umbrella from becoming the majority.
2.) Don't discuss the game outside the thread, and don't link QT's to anyone else, please.
3.) Copying your role PM is forbidden. Paraphrasing is allowed though.
4.) Let's try to be civil and not flame here. Heated discussion is fine but try to keep a cool head and get away from the computer if you feel you can't control your anger.
5.) Days last 24 Hours, and Nights last 12 Hours. Day 1 will last 36 Hours and Night 1 will last 18 Hours, for sake of allowing everyone to post.
6.) Each person has been given various degrees of flavor for their character.
7.) Per standard WF rules, role resolution is as follows:
Passive Roleblock / Nexus
Hide/Commute
Bus Drive / Redirect *
Roleblock *
Framer/Lawyer
Investigate
Protect
Miscellaneous
Kill / Poison / Arson
Watch / Track / Follow / Voyeur / Motion Detect

* If these roles interact in such a way as to create a paradox, the roleblock will take precedence​
Sample Role PM:
Dario Rosso - Survivor Aligned Role Sample

Dario Rosso was a salesman caught in the horror of Raccoon City. Having truly wanted to try his hand at being an author, Dario will never get the chance now. After losing his daughter and mother to the zombies, Dario was trapped in a warehouse and subsequently killed by the things he vowed not to be killed by... oh the irony.

"I'd rather starve to death in here..."

: Due to Dario Rosso being dead and all, he serves as our astute and beloved Role PM sample. He has no other power or use.
Players:​
1.
LethalWeapon: Brad Vickers - Survivor Aligned S.T.A.R.S. Pilot (Virgin, 3x Friendly Neighbor)
2.
SavageX: David King - Survivor Aligned Plumber (Inventor)
3.
PHEN0M: Leon S. Kennedy - Survivor Aligned RPD Rookie (Mason, 2x Poison Doctor)
4.
Mr. Tweetums: ???
5.
Magic
6.
V. Skybox: Jim Chapman - Survivor Aligned Subway Worker (2x Commuter, 2x Weak Hider)
7.
Poyser: HUNK - Umbrella Aligned USS Soldier (Beloved, 1x Executioner, Permanent Vig-Proof)
8.
RetepAdam.: Mark Wilkins - Survivor Aligned Security Guard (1x Daykiller, 2x Vigilante)
9.
Lawls
10.
TKOK: Claire Redfield - Survivor Aligned Loving Sister (Mason, Seraph Knight)
11.
Rop3
12.
Doddsy
13.
Jeffatron: Yoko Suzuki - Survivor Aligned Student (DV, 1x Census)
14.
Jam: Nicholai Ginovaef - Umbrella Aligned Supervisor(Godfather, Role Cop, 2x Janitor)
15.
Chimp
16.
Brutus: Jill Valentine - Survivor Aligned S.T.A.R.S. Officer (3x Watcher)
17.
Curry: Carlos Oliveira - Survivor Aligned UBCS Mercenary (Informed Townie)
18.
NotGuilty
19.
Gambit
20.
Christ0: Alyssa Ashcroft - Survivor Aligned Reporter (3x Tracker)
REP LIST:
1. CP
2. LethalWeapon
Archive:
Mid Day 1
End of Day 1
Start of Day 2
End of Day 2
Start of Day 3
End of Day 3
Start of Day 4
End of Day 4
Start of Day 5
DAY ONE: LOCKDOWN

"That oughta do it" said a voice in the distance, the windows are boarded up, and the supplies are gathered. The survivors huddle in the main hall of the Raccoon City Police Station. They may be safe for now, but who knows when the undead will strike.​
IT IS NOW DAY 1. WITH 20 PLAYERS ALIVE, IT REQUIRES 11 TO LYNCH. DAY WILL LAST FOR 36 HOURS OR UNTIL A LYNCH HAS BEEN MADE. GOD BLESS THE CIVILIANS OF RACCOON CITY.