Discussion Starter
•
#1
•
Knockout Stage:
- Same as normal drafts: randomizer picks opponents, you put your cards up against each other, voters determine who moves on.
- Timings/match-ups will be determined and posted before the Booking Rounds commence.
- The winner each round will get to take up to two members of their opponents roster, and is allowed to drop up to two members of their own roster.
- Anyone from the draft can vote for one person in each matchup, excluding themselves. Anyone who isnt from the draft must leave 50 words explaining why they voted for the people they did (dont want people asking for votes).
- Each round will last 2 days, with 2 days inbetween to sort out cards for the next round.
- The 7 winners of each matchup will go through to the QFs (as well as best loser).​
ZOMBO PROFESSIONAL WRESTLING PROUDLY PRESENTS

ZPW 1: LEGENDS COLLIDE

CRUISERWEIGHT TITLE TOURNAMENT ELIMINATION ROUND


Prince Devitt vs. Christopher Daniels
WINNER: Prince Devitt hits Bloody Sunday to win via pinfall @ 12:14.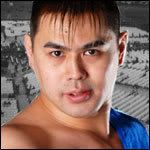 Taka Michinoku vs. Masahiro Chono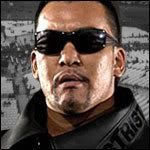 WINNER: Taka Michinoku hits the Michinoku Driver to win via pinfall @ 7:45.
KENTA vs. Low Ki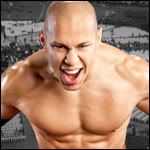 WINNER: KENTA locks in Game Over to win via submission @ 15:43. Low Ki was distracted by an irate Christopher Daniels, who interfered in the match after proclaiming he should be in the Cruiserweight finals. Low Ki glared angrily at Daniels after the match.


A THREE-WAY MATCH FOR THE ZPW CRUISERWEIGHT CHAMPIONSHIP IS SET FOR LATER TONIGHT!

TAG TEAM MATCH



APA vs. The Natural Disasters w/ Jimmy Hart



WINNERS: APA after a Clothesline from Hell, JBL picks up the pinfall @ 8:57.


LEGENDS OF THEIR LAND MATCH


Mitsuharu Misawa vs. El Hijo Del Santo




WINNER: Misawa hits Emerald Flowsion to win via pinfall @ 14:50.


WOMEN'S MATCH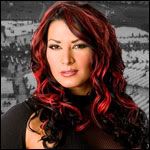 Victoria vs. Molly Holly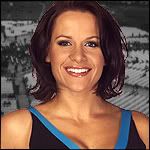 WINNER: Victoria hits Widow's Peak to win via pinfall @ 6:54.


WHO'S THE BETTER BRIT?


William Regal vs. Nigel McGuinness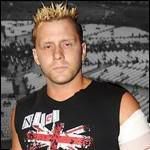 WINNER: William Regal locks McGuinness in the Regal Stretch at the end of a hard-hitting matchup to win via submission @ 17:45.


ZPW CRUISERWEIGHT CHAMPIONSHIP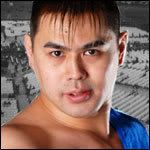 Prince Devitt vs. Taka Michinoku vs. KENTA



WINNER: KENTA hits the Go To Sleep on Taka after Taka incapacitated Devitt with a Michinoku Driver. KENTA wins a back-and-forth contest via pinfall @ 18:19, and becomes the ZPW Cruiserweight Champion!


ZPW HEAVYWEIGHT CHAMPIONSHIP


Bruno Sammartino (c) vs. Stone Cold Steve Austin
WINNER: Stone Cold Steve Austin puts Sammartino away after hitting his third Stunner of the match to win via pinfall @ 29:30, and becomes the NEW ZPW Heavyweight Champion!
​
----------------------------------------------------------------------------------------------------
TIMETRAVELMANIA I​
by oxitron
This is to explain what year the superstar's version is from
Goldust: 1999
Christian: 2005
Jonathon Coachman: 2004
Booker T: 2006 (King BOOKAH)
Drew McIntyre: 2010
Sensational Sherri: 1991
Toshiaki Kawada: 1994
Bruiser Brody: 1986
Luke Harper: 2014
Damien Sandow: 2012
Paige: 2014
Sara Del Ray: 2013
MVP: 2006
Shinsuke Nakamura: 2014
Lita: 2001
Kassius Ohno: 2010 (Chris Hero)
Kenta Kobashi: 1996
Sasha Banks: 2014
Corey Graves: 2013
Rick Rude: 1992
Bo Dallas: 2014
Umaga: 2007
AJ Lee: 2013
*** PRESHOW ***
Singles Match
to Determine the Commissioner
"The Boss" Sasha Banks vs. "The Coach" Jonathan Coachman
Winner: Sasha Banks via submission
The Coach loses to a female once again.
Triple Threat Match
for the United States Championship
Christian (c) vs. Corey Graves vs. Drew McIntyre
Winner: Corey Graves via pinfall on Christian
Christian threw a captain charisma style tantrum after the match.
*** FIRST HALF ***
Singles Match
to Educate the Loser
"The Intellectual Saviour of the Masses" Damien Sandow vs. Montel Vontavious Porter (MVP)
Winner: Damien Sandow via pinfall
This indefinitely proves the usual education is better than 'street smarts'.
Singles Last Man Standing Match (King BOOKAH on commentary)
to determine the #1 Contender to the Intercontinental Championship
Bo Dallas vs. Umaga
Winner: Bo Dallas via being the last man standing
Bo Dallas shows the world and his Bolievers that he will never give up on them.
Tag Team Divas Match
Trainer & Trainee vs. Dream Team
Sara Del Rey & Paige vs. AJ Lee & Lita
Winners: Sara Del Rey & Paige via pinfall on Lita
During the match, AJ Lee realised Lita isn't that good of a wrestler, and her idol is a let down, and leaves her to fend for herself
against the Queen of the Indies and the fastest rising female talent today.
Singles Match
Japanese Strong Style vs. American Strong Style
Shinsuke Nakamura vs. Chris Hero
Winner: Shinsuke Nakamura via pinfall
MUTUAL RESPECT!
*** MAIN EVENTS ***
Singles 45 Minute Ironman Match
1994 Wrestler of the Year vs. 1996 Wrestler of the Year
Toshiaki Kawada vs. Kenta Kobashi
Winner: DRAW. Both men 2-2
Bragging right haven't come easily as both famous Puro stars gain the same number of falls.
Singles Match
for the Managerial Services of Sensational Sherri.
If Goldust wins, he gains a world championship opportunity
Goldust vs. Rick Rude
Winner: Rick Rude via pinfall
Rude escapes with his privates intact, and with Sherri Martel as his new manager.
Singles 2 out of 3 Falls NO HOLDS BARRED Match
for the NWA World Heavyweight Championship
Luke Harper vs. Bruiser Brody (c)
Falls: First fall to Bruiser Brody via powerbomb
Second fall to Luke Harper via powerbomb
Third fall to Bruiser Brody via two jumping knee drops

Winner: Bruiser Brody 2-1
​
Mascarita
FATAL 4-WAY LADDER MATCH FOR THE UNIVERSAL TITLE
Kazuchika Okada vs. Sami Zayn vs. Antonio Cesaro vs. Rey Mysterio (C)
Mask vs. Mask
Místico (Sin Cara) vs. Místico II (La Nueva Era)
Grudge Match
Jushin Liger vs. Hiroshi Tanahashi
Divas Title Match
Alexa Bliss vs. Melina
Intercontinental Title Match
John Morrison (C) vs. Cody Rhodes
Two Out of Three Falls Match for the Tag Titles
The Young Bucks vs. The Usos (C)
Cruiserweight Title Match
Dean Malenko vs. Samuray del Sol
Six Man Tag
Soberano Jr., Amazing Red & El Torito vs. Roderick Strong, Johnny Gargano & AR Fox
​
----------------------------------------------------------------------------------------------------
Curry
Pre-Show
Marty Jannetty v Justin Gabriel v "Classy" Freddie Blassie
Winner: Justin Gabriel pins Freddie Blassie after the 450 Splash (9:03)
Main Card
Hardcore Grudge Match for the Hardcore Championship
Stan Stasiak v Shawn Stasiak
Despite being a 15-time Hardcore Champion, Shawn Stasiak has always been left in his father's shadow. But can he change that tonight?
Winner and New Hardcore Champion: Shawn Stasiak after the Perfect Plant onto a steel chair (11:34)
"No Money in the Bank" match
IRS v Grado
I.R.S. Has found out that Grado has huge debt after blowing all his money on beer and skittles
I.R.S. has spent weeks trying to track down Grado so he can be held accountable for his spending. When he finally does, he realises the only way he can convince Grado to pay is by beating him in a match. If only he had known what he was getting himself in for...
Just to rub his free-spending attitude in IRS' face, Grado has wasted even more of his money hiring the lovely Michelle McManus (
Image for those who don't know who she is
) to perform his theme song in a segment lasting 3 almost minutes:
Winner: Grado by pinfall after the Stunner (6:54)
Bob Backlund v Lance Storm
The less story I give Lance Storm the better, just sit back and imagine the workrate.
Winner: Bob Backlund with the Crossface Chickenwing (13:09)
Mordecai v Kane
Mordecai aims to put a stop to the devil's favourite demon by proving him to be nothing but a sick, twisted man.
Winner: Mordecai after the Crucifix
(8:16)
After the match, Mordecai ties Kane to a chair and takes of his mask to reveal Kane as the mere mortal Glenn Jac-
WAIT A MINUTE
:bahgawd
That's not Kane, It's an Imposter! It's Luke Gallows!
Gallows stands up out of his binds and addresses Mordecai, telling him that his lord is a false idol and that Gallows is here with our true saviour: CM PUNK. He gestures towards the titantron waiting for Punk's music to play and his saviour to appear, but his expression turns from glee to sadness and confusion as he realises that Punk isn't here and that he is all alone in the world

Sgt. Slaughter v Pedro Morales
Patriot v Foreigner. Yup, it's that feud.
Winner: Pedro Morales with a Boston Crab (12:51)
Ladder Match for the United States Championship
"Superstar" Billy Graham v Jesse "The Body" Ventura

Billy Graham sets out to beat the man who copied his gimmick and prove that the original is always the best.
Winner and New US Champion: "Superstar" Billy Graham (18:21)
Antonio Inoki v Vince McMahon
The founders of WWE and NJPW, two of the greatest wrestling promoters of all time with two of the biggest egos in the business come together for one match.
Winner: Antonio Inoki after an Enzuigiri (11:42)
Mil Mascaras v Ultimo Dragon
HappeningIforTtheHfirstItimeNinKAmerica, one of the great original lucha wrestlers against a man best summed up by this picture: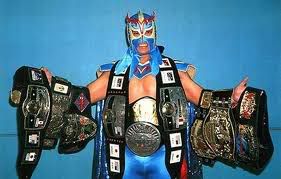 Winner: Ultimo Dragon after an Asai DDT (14:37)
Iron Man Match for the World Heavyweight Championship
Shawn Michaels v Owen Hart
Two of the best workers of all time in a 30 minute iron man match. What more could you want?
Fall 1(16:26): Shawn Michaels with a Figure-Four Leglock
Fall 2(21:30): Owen Hart after a Reverse Piledriver
Fall 3(25:17): Owen Hart with the Sharpshooter
Fall 4(29:48): Shawn Michaels after Sweet Chin Music

Result: 2-2, match goes to overtime
Fall 5(33:41): Shawn Michaels after a final Sweet Chin Music

Winner and New World Heavyweight Champion: Shawn Michaels by 3 falls to 2 (30:00 + 3:41 overtime)
Aid180
Buried Productions presents:
Ring of Hunter Hearst Helmsley: The Beginning​
Sponsored by
LIVE: From TD Bank Garden in Boston, MA.
*Triple H is shown sitting on his throne with his RoHHH Title when his buddies Dave Batista and Sheamus walk in.*
Batista: Hunter. Please tell this Celtic nutjob that I am your best friend in the world.

Sheamus: Aye fella. See, it is not you that is Aitch's best friend. It's me.

Triple H: Guys please. You are both my friends. No need to argue.

Batista: But I'm your BEST friend. I don't hold a grudge. Like a basketball. Basketballs don't hold grudges. Batista don't hold grudges.

Sheamus: Whatcha ramblin' on about? I think you need a trip to the loony bin, fella.

Triple H: Enough guys. Why don't you two settle it in the ring tonight. I need someone to carry my shovel tonight anyways, so let's make it official. Batista vs. Sheamus. Loser carries my shovel.

Sheamus: Winner becomes your best friend. Which will be me. Davey boy, I'm gonna turn you into a boiled potato and celebrate wit a pint of Guinness. Then Aitch and I will get into a ton of fun shenanigans.

Batista: Not a chance. I'm going to win. And you and everyone else will have to deal with it.
*Both men leave while Triple H looks over towards the monitor as the first match of the night begins.*
RybAxel (Ryback & Curtis Axel) vs. The American Wolves (Davey Richards & Eddie Edwards)​
vs.
Triple H Guy Curtis Axel and his partner Ryback pick up the win after referee distraction and a Meathook Clothesline OUT OF NOWHERE on Eddie Edwards. Ryback, still hungry after the match, grabs a grilled chicken leg, brought to you from our sponsor KFC, from someone in the front row and proceeds to work up a sweat eating it.
Adam Cole vs. Curt Hawkins​
vs.
Former ROH Champion and current blue chipper Adam Cole is defeated by Wrestling School Owner/Instructor Curt Hawkins after a devastating Heat Seeker elbow drop. Meltzer said the matchup was pretty good. Hawkins and Cole shake hands afterwards due to their mutual love for wrestling.
Killer Matchup: Killer Kowalski vs. Ron "The Truth" Killings​
vs.
Triple H's trainer Killer Kowalski is welcomed with a gigantic video package with how he trained Triple H and how he loves Triple H and how Triple H was not only his best student, but his 2nd best, 3rd best, 4th best, and 5th best student. Ron "The Truth" Killings attempted to drop Truth bombs about how wack that video package was, probably because of jealousy, but is then hit with a jumping knee from Kowalski. Killer Kowalski then defeats The Truth with the Kowalski Claw. The Killer killed Killings. :buried
Dolph Ziggler vs. Jeff Jarrett​
vs.
Dolph Ziggler and Jeff Jarrett match each other up like a mirror. Ziggler gets thrown around like a children's toy and sells fantastically. In the end, Dolph Ziggler hits the Zig Zag and pins Double J. Afterwards Jarrett hits Ziggler with a guitar and Dolph looks like he was hit by a car.
Abyss vs. Bray Wyatt​
vs.
Bray brings out a small boy who sings at Abyss. Abyss, who it turns out, loves the singing of small children and is distracted. Bray Wyatt hits his finisher and defeats Abyss. Pyro marks and said RoHHH did the right thing and that it would have been a tragedy if Wyatt lost.
*Cryme Tyme come out to the ring and begin being unruly, loitering, and taking stuff that isn't theirs.*
JTG: Yo, yo, yo, yo, yo, yo, yo, yo, yo.
Cryme Tyme: Yo.
Shad: Yo Jay, you know what I love?
JTG: Yo what Shad?
Shad: I love that money, money. Yeah, yeah.
Cryme Tyme: Money, money. Yeah, yeah.
*Cryme Tyme start dancing while still chanting.*
Mark Briscoe: Y'all need to cut that shit out.
*The Briscoe Brothers come out wearing Confederate flag jackets. Dem Boys don't look happy.*
Jay Briscoe: You people need to quiet down.
Cryme Tyme: You people?
Mark Briscoe: Damn right you people.
Jay Briscoe: Our Great, Great Peepaw use to own a whole bunch a y'all. That was a good time back then.
Mark Briscoe: Yeah. Back before you people became thugs and criminals.
Shad: Yo. We're from Brooklyn. In Brooklyn, if you speak to someone like that.
JTG: Yo ass gonna get got.
Mark Briscoe: Y'all about to get whipped with that attitude.
*JTG and Shad are enraged and retaliate by attacking. A referee runs down and the match starts.*
Cryme Tyme (JTG & Shad) vs. The Briscoe Brothers​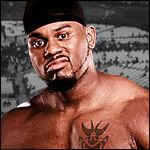 vs.
Mark and Jay take advantage of the referee dealing with Shad on the apron, hitting a double team move on JTG and ironically stealing the victory over Cryme Tyme. Later that evening message boards are enraged over the racism angle being run by RoHHH.
Social Media Smackdown for the Internet Championship: Matt Hardy (Representing Facebook) vs. Zack Ryder (Representing Twitter)​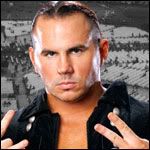 vs.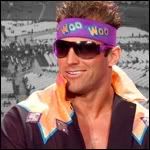 Matt Hardy and Zack Ryder both grab a mic and rant about how they aren't booked properly and that the man has held them back. They both proclaim that 2014 is
their
year. They begin to argue then they fight. Zack Ryder taunts Hardy by calling him fat and tweeting, "Matt Hardy? LOL. More like FATT Hardy. #Fat", then he proceeds to botch the Rough Ryder. Hardy liked the botch and capitalizes with the Twist of Hate for the win.
Later that evening. Matt Hardy posted a picture on Instagram:
Battle for HHH's Love: Batista vs. Sheamus​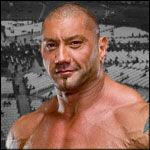 vs.
Batista and Sheamus do all of their spots. They both get pretty winded and move on to rest holds and submissions. Batista wins with a rollup after ducking and dodging a wild Brogue Kick from Sheamus. Sheamus laughs and says it's not over. Batista tells him to "Deal with it." while tossing him Triple H's shovel, bought at Home Depot.
#1 Contender for the RoHHH Championship Ladder Match: Jeff Hardy vs. Seth Rollins​
vs.
Flips, twists, slams, and crashes. This match has it all. Many elaborate spots are set up, but the biggest one is Seth Rollins hitting his diving knee off of a really big ladder onto Jeff Hardy while Hardy is dangling and hanging onto the briefcase. Hardy ends up recovering just enough to hit a Twist of Fate off of the Ladder and grabs the briefcase.
*Triple H, Batista, and Sheamus make their way out for the title match to a mix of King of Kings, Line in the Sand, The Game, My Time, and For Whom The Bell Tolls. Aitch paid premium to include all of his songs*
Triple H: I just want to let everyone know that I intend to make this as fair of a fight as possible. Therefore, Dave, Sheamus, I do not want you guys to lay a finger on Foley. He's mine.
Batista: Got it bestie.
Sheamus: Aye.
*Foley's music hits and he makes his way out to the ring with a mic in hand.*
Foley: How big of you Hunter. I didn't realize you were going to be so kind right here, in Boston, Massachusetts.
*Cue cheap pop*
Triple H: I like to think of myself as a nice guy Mick.
Foley: Unfortunately Hunter, today you are not going to have a nice day.
*Foley pulls out a barbed wire bat from under his first layer of shirts and hits all three of them with it.*
Foley: Bang bang. Start the match.
*The cell door closes with Foley and Triple H in it, starting the match.*
RoHHH Championship Hell in a Cell: Triple H vs. Mick Foley​
vs.
Triple H and Foley relive an epic battle throughout the cell. They end up on top of it in which Triple H throws Foley off of it. Mick Foley crashes through the announcer's table and cannot get up. Sheamus and Batista drag Foley back into the ring where Triple H pins him and poses with his shovel and sledgehammer and his buddies Batista and Sheamus behind him. Meltzer cried after the end of this match. It was glorious. He then proceeded to retire as nothing could top it ever. Six Stars ******.
-----------------------------------------------------------------------------------------------------
Pez
Pez Presents Pezley Championship Wrestling
Elimination Match for the Intercontinental Championship
Evan Bourne vs Kofi Kingston (c) vs Kazarian
Kofi Kingston retains after hitting the Trouble In Paradise on Kazarian. (14:09)
Tag Team Match for the Tag Team Championships
T & A (Test and Albert) (c) w/ Trish Stratus vs Los Matadores (Primo and Epico)
T & A pick up the win after Albert hits a Baldo Bomb and Test follows it up with an elbow drop from the second rope. (8:13)
Falls Count Anywhere Grudge Match
Raven vs Rob Van Dam
Raven pins Rob Van Dam after hitting the Even Flow DDT through a glass coffee table in a backstage office. (11:13)
World Championship #1 Contender Match
AJ Styles vs Austin Aries
AJ Styles gets the win after reversing a brainbuster into the Styles Clash. (22:32)
Fatal Four Way Match for the Women's Championship
Gail Kim (c) vs Serena Deeb vs Angelina Love vs Charlotte
Angelina Love taps out to Charlotte's Figure Four! WOO! :flair3 (9:44)
Singles Match for the World Championship
Dean Ambrose vs Randy Savage (c) w/ Miss Elizabeth
Randy Savage retains the World Championship after landing a second elbow drop on Ambrose who kicked out of the first one. (23:52)
-----------------------------------------------------------------------------------------------------
Cotmas
Chris Jericho vs Kurt Angle for the WWE Championship
Andre The Giant vs Big Show vs Yokozuna
Diamond Cutter vs RKO
Diamond Dallas Page vs Randy Orton
Roode vs Storm: The Final Chapter
Bobby Roode vs James Storm in a I Quit match for the TNA World Heavyweight Championship
The Baddest Man on the Planet vs The World's Most Dangerous Man
Mike Tyson vs Ken Shamrock in a Steel Cage match
The Fabulous Freebirds (Terry Gordy and Jimmy Garvin) vs The Midnight Express (Bobby Eaton and Dennis Condrey)
Al Snow vs Hardcore Holly vs The Sandman vs Tommy Dreamer in a Falls Count Anywhere match for the Hardcore Championship
-----------------------------------------------------------------------------------------------------
PRO GRAPS w/ DENNIS RODMAN
a stevieswag production

LIVE~! from the Allstate Arena, Chicago, IL.

OPENER

FANDANGO versus THE HURRICANE

---

'I CHOPPY CHOPPY YOUR PEE PEE' MATCH

VAL VENIS versus FUNAKI (representing KAIENTAI)

---

TWO POWERHOUSES COLLIDE

BIG E versus TAZ

---

TRIPLE THREAT TLC MATCH for the TAG TEAM CHAMPIONSHIP

D-GENERATION X (ROAD DOGG JESSE JAMES and BADASS BILLY GUNN) versus NEW WORLD ORDER (X PAC and KONNAN w/ DENNIS RODMAN) versus Paul London and Brian Kendrick

---

INTERCONTINENTAL CHAMPIONSHIP MATCH

BAD NEWS BARRETT versus BRIAN PILLMAN

---

60 MINUTE IRONMAN MATCH for THE WORLD HEAVYWEIGHT CHAMPIONSHIP

CM PUNK versus EDDIE GUERRERO​
Klee
KLEEGENDSMANIA! - Only The Toughest Survive!​


Match Ten
MAIN EVENT
World Heavyweight Championship Match

Jerry "The King" Lawler VS "Mr Perfect" Curt Hennig

Match Nine
STEEL CAGE MATCH OF ATTRITION

Ultimate Warrior VS Nikita Koloff

Match Eight
Triple Threat for the United States Championship

Harley Race VS Scott Hall VS "Hacksaw" Jim Duggan

Match Seven

"SuperFly" Jimmy Snuka VS Ricky "The Dragon" Steamboat

Match Six
Cowboys and Indians

"Chief" Jay Strongbow VS "Cowboy" Bob Orton

Match Five
DOG COLLAR MATCH

Jake "The Snake" Roberts VS Junkyard Dog

Match Four
TUXEDO MATCH LOSER LEAVES TOWN

Buff Bagwell VS Slick

Match Three

"MrWonderful" Paul Orndorff VS Larry Zybysko

Match Two
Tag Team Championship Match

The Dudley Boys VS The Dream Team
(Devon Dudley and Bubba Ray Dudley) vs (Brutus Beefcake and Greg Valentine)

Match One

Michael PS Hayes VS Tito Santana​
-----------------------------------------------------------------------------------------------------
Londrick
Main Event:
That Time of the Month match: First fall is a first blood match, second fall is a tampon on a pole match, third fall is a ladder match for a bucket of ice cream
Summer Rae vs Eva Marie


TLC Tag Match
The Bellas vs The Steiners

Ultimate X 6 man tag match
Kevin Nash, and the Motor City Machine Guns vs Sid Vicious, Black Machismo, and Tyson Kidd

Triple threat match
Samoa Joe vs Kenny King vs Homicide

Naked Amateur Wrestling match
Darren Young vs Pat Patterson

Extreme Rules match
Kevin Sullivan vs Kamala​
RAB
WWE Summerslam
From main event down
"The technical war we've all been waiting for" - Chris Benoit vs Brock Lesnar – 60 Minute Iron Man Hell in a Cell grudge match
"Pride vs pride" - John Cena vs Lex Luger – Singles Match for the WWE Championship
"Potentially the most physical divas match of all time" - Kaitlyn vs Chyna – Singles Match - WWE Womens Championship
Honky Tonk Man vs Koko B Ware
Chris Masters vs The Miz – Singles Match Intercontinental Championship
Ezekiel Jackson vs Bobby Lashley – Singles Match
Paul Heyman comes out and starts cutting a promo about how Brock Lesnar is going to crush Chris Benoit tonight. Jim Cornette comes out as a representative for Chris Benoit, telling Paul Heyman to shut his mouth and that tonight, Jim Cornette doesn't need to do the talking for Chris Benoit, because Chris Benoit's wrestling is going to do all the talking necessary.
Gangrel vs Crush vs Johnny Ace – Triple Threat Match
Pre-show: Rikishi vs Nasty Knobbs vs Sonjay Dutt in a tables match.
-----------------------------------------------------------------------------------------------------
Principino
Daniel Bryan vs Bret Hart
60 Minute Submission Ironman Match

The Sharpshooter vs the Yes Lock. No, it's more than that. The Hitman, arguably the greatest ever technician and ring worker to grace a wrestling ring, meets Daniel Bryan, a man already making a name for himself as a great with brilliant performances each and every night. This match is truly one for the ages.

Hulk Hogan vs Magnum TA

The man who became the biggest name in wrestling comes face to face with the man who could have taken that mantel himself. Will Magnum TA be able to show Hogan that his injury allowed Hulkamania to run wild?

The Road Warriors vs The British Bulldogs

The legendary Road Warriors and Bulldogs find themselves in the same ring to brawl in an all out war, the power in this match is simply unrivalled.

Bam Bam Bigelow vs Vader

Arguably two of the greatest big men go head to head in a battle of titans.

Nick Mondo vs Shane McMahon
Extreme Rules

Sick Nick Mondo and Shane McMahon surrounded by weapons, need I say more?

Dos Caras vs The Great Muta

One of the best Mexico have to offer and one of the best Japan have to offer come together in a clash of styles to kick off the card in...style.​
Ratman
WWF Championship
The Rock (c) vs. Sting
The Rock has defeated some of the biggest names in pro wrestling such as Stone Cold, John Cena, The Undertaker, and Hulk Hogan. But he has never faced the face of the WCW, "The Icon" Sting. For the first time ever in history, the biggest name in the WWF will go against the biggest name in WCW in this once in a lifetime match up in the main event at Ratmania XV.
World Heavyweight Championship
Triple Threat Elimination
Tables Match
Edge (c) vs. Roman Reigns vs. Goldberg
These 3 men have a few things in common. They want to be the World Heavyweight Champion and they are known for their finishing move, the Spear. These 3 men have used their spears to win their matches, but only one will survivor in this tables elimination match. And the only way to eliminate your opponent is by spearing them through a table. So who has the most dominate spear in pro wrestling? The fans will find out tonight in this co-main event.
United States Championship
Ladder Match
Shelton Benjamin (c) vs. Billy Kidman

Shelton Benjamin manages to slip away with a dirty win every time he steps in the ring with Billy Kidman. Billy Kidman believes that he should be the new United States Championship and he gets his title shot at Ratmania XV. So Benjamin can't get another dirty win, the RAW GM made their match a Ladder match.
TNA Knockout Champion vs. WWE Divas Champion
Bra and Panties Match
Velvet Sky (c) vs. Kelly Kelly (c)
For the first time ever in pro wrestling history, the TNA Knockout's champion, Velvet Sky will put her title on the line and the WWE Diva's Champion Kelly Kelly will put her title on the line, both trying to become the first Unified Women's Champion of all pro wrestling. And the only way for them to become the Unified Women's Champion is by taking off their opponents clothes in a Bra and Panties match.
The Mexicools Triple Threat Match
Juventud Guerrera vs. Super Crazy vs. Psicosis
They were once a trio in the WWE, but they are now on competing in singles competition. And they each say that they were best of the group. So for the first time, The Mexicool's will compete in a triple threat match to see who is the better Mexicool.
Hardcore Championship
Jerry Lynn (c) vs. Matt Morgan
Jerry Lynn has held the hardcore title for over 300 days and has yet to be defeated. Newcomer, Matt Morgan has been also undefeated since he joined the WWE 2 months. So to kickoff Ratmania XV, "The Blueprint" Matt Morgan will compete in his first title match against the Hardcore champion Jerry Lynn.
​
-----------------------------------------------------------------------------------------------------
AwShucks
NWA in WF

Hell in a Cell
The Undertaker vs. "Rowdy" Roddy Piper
If you're some idiot with a ludicrous opinions that actually thinks this is not the best match that will be made all draft... fuck you, Oxi.

NWA Championship
Ric Flair vs. Barry Windham
Barry Windham put his bangin' mullet on the line to go after Ric Flair's NWA Championship. Fucking idiot. No world title is worth those luscious locks.

NWA United States Championship
Dusty Rhodes vs. Ted DiBiase Sr.
Wow, this isn't a generic match at all. Oh, and look at that title they're facing off for, who would of thunk it? Two Americans going after the US Title with one face and one heel. So original, never been done before. 10/10.

NWA World Tag Team Championship
The Brain Busters (Arn Anderson & Tully Blanchard vs. The Brisco Brothers (Jack & Gerald Brisco)
No, not those Briscoe Brothers. Not another boring match with those wannabes. We have an unoriginal tag team match with the BRISCO brothers. 54th greatest tag team of the PWI years tyvm, oh and Arn Anderson and Tully Blanchard.

No Holds Barred Match
Lou Thesz vs. The Iron Sheik
This will be fucking badass.

Singles Match
Verne Gagne vs. Gorgeous George
This will be fucking badass, just a little less than the match above it.

Singles Match
Dory Funk Jr. vs. Rocky Johnson
Two left over greats just get thrown into a random undercard match? How embarrassing.

Triple Threat
Mark Henry vs. Abdullah the Butcher vs. Sabu
Battle of the behemoths... and Sabu.​
48 Hours to vote, until Tuesday Midnight GMT.