PREVIEW
May 1st 1999
Recap:
The Formation of the Corporate Ministry. The WWF better watch out!
Singles Competition:
Light Heavyweight Champion Gillberg Vs Matt Hardy accompanied by Jeff Hardy -
Non Title Match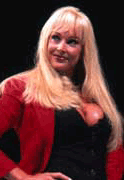 Recap:
A look at Val Venis problems with Jeff Jarrett. Has the big Valbowski got his eyes set on Jeff Jarrett's lovely manager Debra?
Singles Competition:
Droz Vs Test
Recap:
Tension within the New Age Outlaws. Whats got into Billy Gunn?
Tag Team Match:
Mideon & Viscera Vs Edge & Gangrel accompanied by Christian
Recap:
Rerun of Triple H & The Undertaker Vs Stone Cold Steve Austin & The Rock on Smackdown!​