Discussion Starter
•
#1
•
MJF is one of the premier talents in wrestling today. In fact, we would even go as far as to say that he has the potential to be the best heel of this century.
At just 24 years of age, his work on the microphone is absolutely astounding and he might already be the best talker in the entire industry. And he also has the skills in the ring to back up all the talk.
MJF is very, very special and AEW have a goldmine on their hands. Without further ado, here's a look at 10 dream matches involving MJF that AEW must book if they like making money.
10 Jon Moxley
At some point of time, you would have to think that MJF will go after the AEW World Championship. He has not lost in one-on-one matches yet and it appears that the company have been waiting for the right time to push him into the main event picture.
As a talent though, he is already there. Truth be told, he might be the most deserving man on the roster right now. As a result he should be the man to take the AEW World Championship from
Jon Moxley
, sooner or later. Recently, MJF challenged Moxley to a match for the AEW Title at September's
All Out
pay-per-view. Although, the match still hasn't been formally announced or scheduled by AEW authorities as of this writing.
9 Adam Page
Adam Page was in fact MJF's first rival on AEW television. Back then though not many were aware of their talent. The two have certainly made their mark since then though and are two of the biggest stars that the company have to offer right now.
As a result, this match would be much bigger now than it was back then. From their earlier contest it is pretty clear that the two have great chemistry in the ring. Thus, don't be surprised to see these feuding over the AEW World Championship in the near future.
8 Chris Jericho
MJF and
Chris Jericho
have not crossed paths yet because both of them are heels. Some way down the line though, the company will be tempted to turn Jericho face. After all, he is the biggest mainstream name that they have to offer and one could argue that these days he is not a true heel anyway.
As two of the most entertaining people in the entire industry, their feud could easily tear the house down. And it could even be a passing of the torch moment when the veteran
Jericho
puts MJF on the map.
7 With Wardlow Vs FTR
MJF is an old school heel who likes to maintain kayfabe at all times. He is a throwback to the old days of wrestling and that is one of the primary reasons why he is so successful. They don't come any more old school than FTR though.
The duo have been compared to legends like Arn Anderson and Tully Blanchard in the past and it is clear to see why. MJF and Wardlow as a team have not been used much by AEW till now but they could have an incredible match with FTR if given the chance to do so.
6 With Wardlow Vs The Young Bucks
In complete contrast with FTR, The Young Bucks are as modern as they come. In fact, they can be considered as one of the pioneers of modern tag team wrestling although whether it was for the better or for worse is still up for debate.
The Young Bucks are one of the most recognizable names on the entire roster and on top of their game, they are capable of having a great tag team match with just about anyone. MJF is also a genius when it comes to setting up matches and he could surely find a way to have a match with the Bucks that would showcase the best that both teams have to offer.
5 Orange Cassidy
Orange Cassidy might very well be the most over babyface on the AEW roster right now. His connection with the fans is truly incredible and he has proven that less is more when it comes to professional wrestling. This is not the first time though that somebody like Cassidy has managed to gain popularity. Damien Sandow did the same while playing The Miz's 'stunt double' in WWE.
Being the company's most hated heel in his own right, MJF could have a great feud with Cassidy. Gimmicks such as these are known to fizzle out though and thus AEW would be smart to strike while the iron is hot.
4 Darby Allin
Darby Allin just has 'it'. For some reason, you can't just help cheer for him no matter what it is that he is doing in the ring. As a result, he can be the company's top underdog babyface in the same vein as Rey Mysterio was for WWE for so long.
While fans can't help but cheer for Allin, MJF is someone that they are forced to boo. As a result, the two are perfect foils for each other and could have an incredible rivalry if given the chance. This is another match that you should not be surprised to see headline an AEW pay-per-view a few years from now, if not sooner.
3 Kenny Omega
To be brutally honest,
Kenny Omega
's run in All Elite Wrestling has been very flat till now. Considered one of the best wrestlers in the world during his time in Japan, he has failed to match those standards on American soil. One cannot help but feel that MJF is the guy who can bring the best out of him.
While a great heel himself,
Omega
has played the role of a babyface for his entire run in AEW. If he continues to do so for much longer, he is certainly going to cross paths with MJF. And the match that will follow has the potential to be an instant classic.
2 Matt Hardy
When
Matt Hardy
arrived in AEW, a lot was expected from his run in the company. Hardy has been a huge star in professional wrestling for decades and perhaps only Chris Jericho is a bigger mainstream name than him that AEW have at their disposal right now.
The move has fallen flat though as it is pretty clear that the 'Broken' gimmick has run its course. As a result,
Matt Hardy
has promised to be the 'Real Matthew Hardy' from here on out. And while it is not yet clear what that gimmick will be, a match with MJF could be absolute money.
1 Dustin Rhodes
MJF has already had his feud with Cody and it is hard not to feel that they could have had a longer program than just the solitary match. There is still so much to be done with that rivalry and we are sure that the company will return to that sometime in the future.
Until then, MJF could have a feud with Dustin Rhodes. Despite being over 50, Rhodes is still great in the ring and one of the better workers on the roster. As a result, the two could have a tremendous match and it will only provide more fodder for when MJF inevitably faces Cody once again.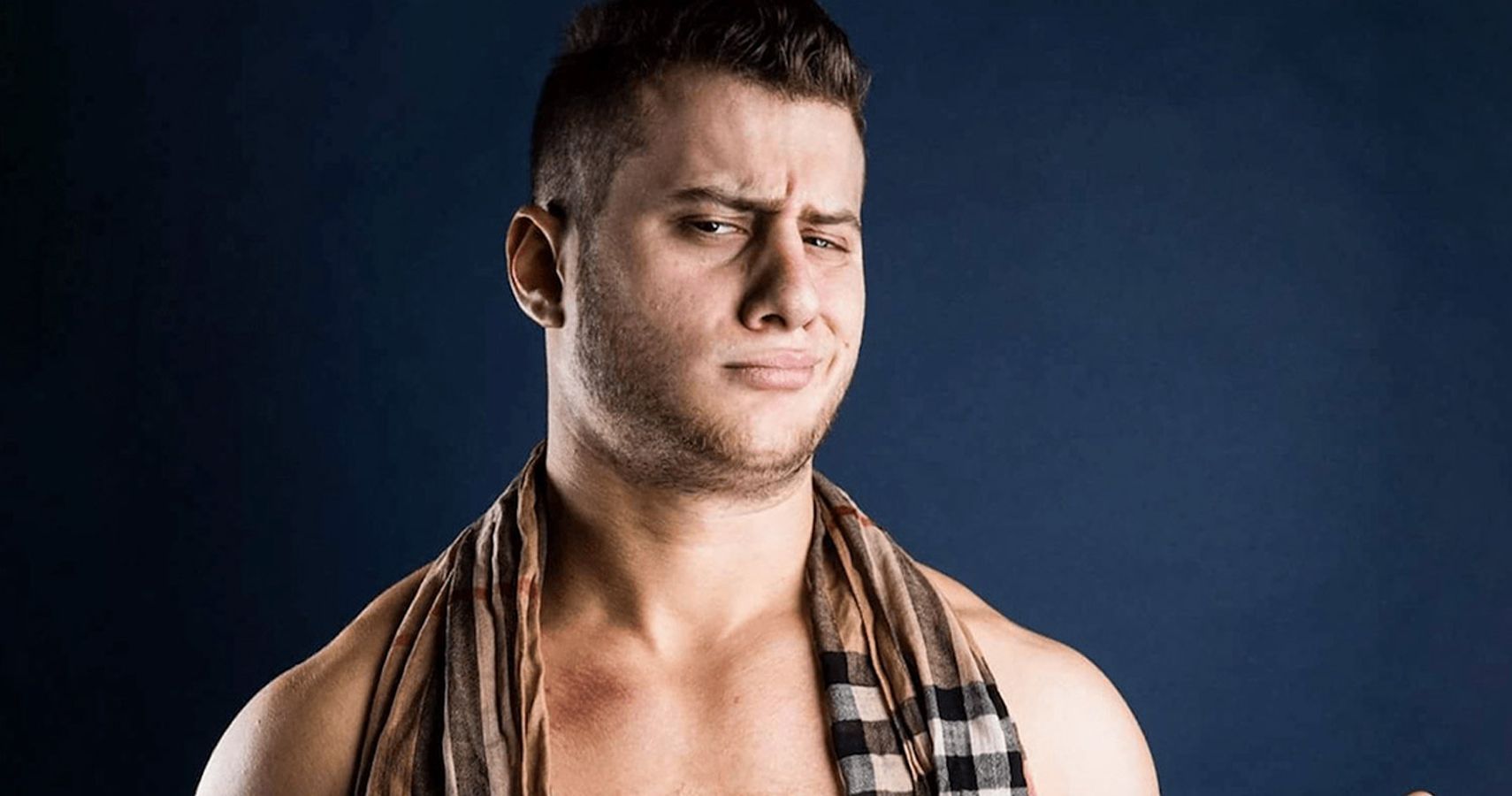 MJF is one of AEW's brightest young stars. Here's a look at 10 dream matches AEW needs to book for this up-and-coming charismatic heel!
www.thesportster.com