Re: 09/10 Smackdown Live Thread
---
Skimmed through Smackdown this morning. Most of it is skippable.

KOTR finals should be on Clash of Champions. Isn't that more important than Reigns vs. Rowan?
---

Supporting Charlotte and Nikki Bella!

Other favorites: Lacey Evans, AJ Styles, Elias, Carmella, R-Truth, Braun Strowman and Charly Caruso.
Parks and Recreation Dept.
Join Date: Aug 2011
Location: Small town Saskatchewan
Posts: 7,222
Points: 12,027
Re: 09/10 Smackdown Live Thread
---
Raw was the vastly superior show this week. 80% of Smackdown just felt phoned in.

Taker's appearance meant nothing. Austin interacted with a group of guys to both open and close Raw, yet they just booked Taker to say some generic crap about MSG and then chokeslam Zayn. Yawn.

You can't tell me they couldn't have booked Taker for a match. Even a tag match. Nakamura could've ran in and then Miz could've made the save, leading to a tag match between all four. All Taker would have to do was stand on the apron and then get the hot tag to hand out a chokeslam and Tombstone for the win. At least then they could've hyped it as "Taker returns to the ring at MSG!" or something.

Just a very half-assed show. Didn't look great heading into a PPV.
---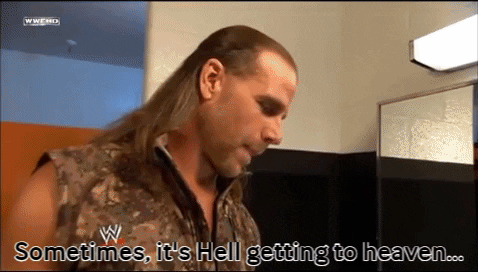 Posting Rules

You may not post new threads

You may not post replies

You may not post attachments

You may not edit your posts

---

HTML code is Off

---