Rusev teases farewell
---
Writing has been on the wall for a while but I think we may have seen the last of him..
As long as he takes his wife with him I'll be fine with him leaving. Otherwise there'll be a Bulgarian sized hole in my heart.
I will make something truly astonishing!
Join Date: Dec 2015
Location: Ridgmont, England
Posts: 4,218
Points: 13,452
Re: Rusev teases farewell
---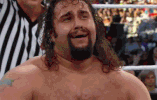 ---


Join Date: Feb 2018
Posts: 6,210
Points: 18,845
Re: Rusev teases farewell
---
He does this practically every 3 months though.
Fearless University Graduate
Join Date: Jun 2014
Location: Rihanna Drive
Favourite(s): Tessa Blanchard
Posts: 14,390
Points: 60,902
Re: Rusev teases farewell
---
The guy should have been a consistent Main Eventer. He can go in the ring, is athletic, has personality, has charisma, can do comedy, can be serious, has been crazy over...but this is WWE so he's punished for all that and they push WOAT tier wrestlers like Seth Rollins.

He's better off leaving.
---
You can catch me, Rih, in the new La Ferrar'


Womens Champion * World Champion * Hardcore Champion
The Breast Of The Breast
Re: Rusev teases farewell
---
He's done this kind of teasing before. I'll believe it when I see it.
---
Wrestling fans never learn
Join Date: Nov 2004
Location: Look behind the mirror, I'm lost in the Twilight Hall. Once I'll be back for a moment in time, that's when the mirror's falling down...
Favourite(s): Asuka, Bray, Joe, Owens, Jericho, Mox, MJF, WALTER
Posts: 95,565
Points: 81,669
Re: Rusev teases farewell
---
He's just lobbying for a WWE title push. He said as much on Lilian Garcias podcast. He tries everything he can. This is the next logical extension. Pull the AEW card.

Wish Joe was this smart.
---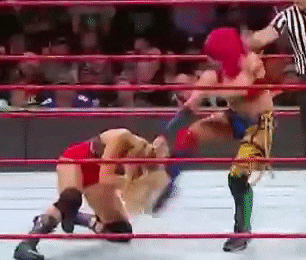 Won't shut up about Peyton Royce
Join Date: Aug 2014
Location: In the Peyton threads, keeping them alive
Posts: 16,291
Points: 132,354
Re: Rusev teases farewell
---
Tbf he has been teasing leaving since the feud with Ziggler in 2015
---
SUPPORTING ONE HALF OF THE IICONICS, THE AUSSIE GODDESS PEYTON ROYCE
SCREW YOU WWE
Also supporting
OKADA, OMEGA, ISHII, TAKAGI, SANE, MOXLEY, ADAM COLE
Re: Rusev teases farewell
---
It weird. They randomly paired Rusev with Aiden English and he managed to get over with the fans, chants, and I think even a t-shirt. Then they unceremoniously broke them up which and turned Rusev heel. Then they randomly team Rusev up with Nakamura...
---
Re: Rusev teases farewell
---
I wish he'd just pick one or the other. Stay or just leave. Geeeez!
Posting Rules

You may not post new threads

You may not post replies

You may not post attachments

You may not edit your posts

---

HTML code is Off

---