Re: 11/11 Raw Spoilers from the UK
---
Quote:
It's baffling booking.

Why on earth did BECKY and Charlotte get a title shot when NATTIE was the one who got the win last week?

Fucking zero logic.
There really is no rhyme nor reason to anything they do.
Join Date: Dec 2017
Posts: 326
Points: 993
Re: 11/11 Raw Spoilers from the UK
---
I'm going to cry if WALTER lose.
---
Yowie Wowie
Join Date: Nov 2004
Location: Look behind the mirror, I'm lost in the Twilight Hall. Once I'll be back for a moment in time, that's when the mirror's falling down...
Favourite(s): Asuka, Bray, Joe, Owens, Jericho, Mox, MJF, WALTER
Posts: 95,969
Points: 82,923
Re: 11/11 Raw Spoilers from the UK
---
At least WALTER didn't lose, but what a lame way to debut him on the main roster, a DQ. Why not have him beat Seth? Seth is a GEEK. He sucks. He's lost a ton of cache with every fanbase. Stop booking these matches like him vs Cole and him vs WALTER if you're not willing to have him lose. What's next, Riddle's gonna challenge him and that ends in a DQ too? Who gives a fuck? Why would I as a viewer watch these Seth matches if you've conditioned me that there won't be a finish. If you insist on protecting this utter dork, then let WALTER beat.....IDK, somebody. Not Kevin Owens, but somebody. I'd say somebody like Ricochet but I want to see a good match so that's out.
---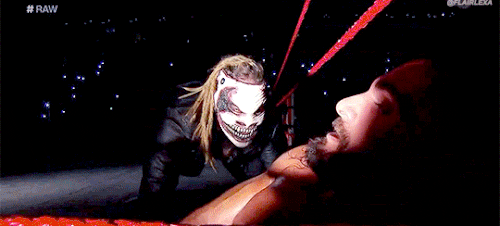 ---
Last edited by Kratosx23; 11-08-2019 at

05:02 PM

.