Re: 11/11 Raw Spoilers from the UK
---
Yowie Wowie
Join Date: Nov 2004
Location: Look behind the mirror, I'm lost in the Twilight Hall. Once I'll be back for a moment in time, that's when the mirror's falling down...
Favourite(s): Asuka, Bray, Joe, Owens, Jericho, Mox, MJF, WALTER
Posts: 95,969
Points: 82,923
Re: 11/11 Raw Spoilers from the UK
---
Quote:
Vince aint losing sponsers fucking around in abortion. Might possibly be the lita storyline though
What, the one where Snitsky kicked her baby into the crowd? That'd be a disaster on WWE tv today. Or are you thinking of another one?
---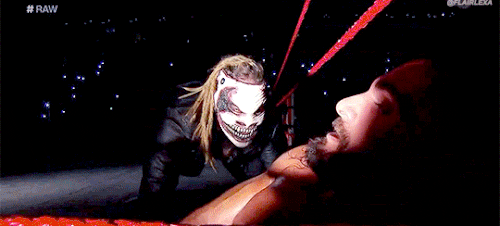 Quote:
Quote:
I just want to make sure I understand this.
Nattie makes Asuka tap out.
She is then thrown out of the championship match and Becky is put in? ok.
WWE suddenly wants to book Natalya super strong because she was such a good little lapdog in KSA, so Becky of all people was inserted to eat the pin in her place. Isn't that wild?
Match was more about beckys survivor series match than it was about those titles or what happened last week.