Join Date: Jul 2018
Posts: 753
Points: 6
Quote:
Originally Posted by
Darkest Lariat
View Post
I don't think Bray with this incarnation needs titles. It wouldn't make sense for the character. Why would a crazy supernatural clown give a shit about a belt? It would kind of ruin it honestly.
I agree in a way but The Undertaker For example still had the odd run with the belt. Imo I think Bray Wyatt is the perfect guy to beat Kofi Kingston for WWE Championship.
Join Date: Mar 2009
Posts: 3,406
Points: 4,783
Re: Seth Rollins vs. The Fiend potential feud
---
slow burn in an ADD fanbase/society or strike while the iron's hot? It's gonna be interesting to see what they do.
Join Date: Jun 2017
Posts: 17
Points: 51
Re: Seth Rollins vs. The Fiend potential feud
---
people saying ''too soon' are so stupid. Bray Wyatt already reached main event status before, won world title. Having an even more over new gimmick doesn't mean he has to start over. He should be pushed straight back to the main event scene cause thats where he belongs.

People want him to repeat the same mid card feuds that made his character die last time. It doesn't matter if he wins those feuds, people will simply lose interest. beating the miz, finn balor, etc. doesn't mean anything or make him look credible.
---
Last edited by Umar2; 08-14-2019 at

05:31 AM

.
Join Date: Aug 2015
Posts: 1,675
Points: 5,034
Re: Seth Rollins vs. The Fiend potential feud
---
It's unbelievable to me that such a high % of people on this board don't understand proper booking and storytelling. Yeah, WWE often pisses down their own leg and rushes things, but that doesn't mean you should be encouragaging it.

The Fiend just had his first match/win. Rollins just defeated Brock. You don't rush into a title match between the two at COC. They both need to be built up, regardless of how you feel about either man. Fiend needs a few more convincing wins - minimum.

Bray won't be ready character/story wise until maybe the RR. But, how cool would it be to see a protected Fiend actually enter the Rumble? I think the Miz would be a better candidate right now. A live Miz TV segment with the Mr. Rogers Bray at the Funhouse would be absolute gold.
---
Last edited by bmack086; 08-14-2019 at

10:27 AM

.
Join Date: Oct 2016
Posts: 1,695
Points: 5,186
Re: Seth Rollins vs. The Fiend potential feud
---
Keep them apart.

Rollins feuds suck the life out of the show at the moment. He is a bit of a charisma vacumn and both Rollins and Reigns should be kept apart from the Fiend until it's way more established and more wins behind the character.
Re: Seth Rollins vs. The Fiend potential feud
---
keep bray away from the golden boy rollins. PLEASE, if only for a few months. I want to at least enjoy him for a short while before they inevitably bury him again.
---
number 1 fan of The Face Of WWE™ alexa
Suffering from incurable Bliss Fever ❤️❤️❤️
Alexa Bliss - global megastar, Tag team Champion, future first ballot hall of famer, 5x singles champ and soon to be undisputed Raw and SD! champ
(sigh) oh, Alexa, how magnificent you are. Don't you ever get tired of being so perfect?
Fearless University Graduate
Join Date: Jun 2014
Location: Rihanna Drive
Favourite(s): Tessa Blanchard
Posts: 14,585
Points: 61,604
Re: Seth Rollins vs. The Fiend potential feud
---
If you like Bray you should want him nowhere near Rollins.

Seth's a trash Pro Wrestler that never lets anyone else look good in a feud with him. No one feuds with Seth and comes out looking good.

If Bray feuds with Seth he's doing the job simple as that.
---
You can catch me, Rih, in the new La Ferrar'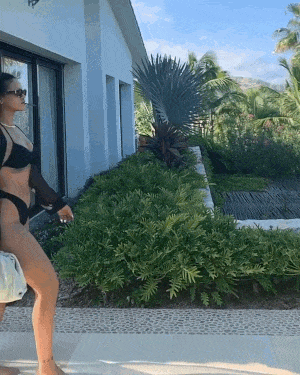 ---
Last edited by Eva MaRIHyse; 08-14-2019 at

10:34 AM

.
tombstone blues
Join Date: Sep 2011
Posts: 14,227
Points: 43,625
Re: Seth Rollins vs. The Fiend potential feud
---
Please no

Unless it only lasts a month and the Fiend squashes Seth in 6 minutes at the PPV
---
There has been an AEWakening... have you felt it?
The mark wars have begun again
DAMN THAT TRACK IS HOT
THAT'S GOTTA BE KANE (IS BACK) (AGAIN)
RIP Robin
SPACE FORCE!
(space, space, space, force!)
SPACE FORCE!
Re: Seth Rollins vs. The Fiend potential feud
---
The problem isn't slow vs fast the problem is winning or losing. You can build Bray slowly in midcard feuds provided he WIN those feuds. He was working with top guys before, it doesnt help if all you do is lose to them.

That said I wouldn't be upset if he beat Seth ASAP either.
Join Date: Sep 2016
Posts: 1,652
Points: 4,623
Re: Seth Rollins vs. The Fiend potential feud
---
In a couple of months I'd be up for this... Perhaps post wrestlemania, if Seth is still champion by then. I'd imagine Bray would be coming off of a decent wrestlemania program so that (plus several months of further building) will definitely put him in prime position.
Posting Rules

You may not post new threads

You may not post replies

You may not post attachments

You may not edit your posts

---

HTML code is Off

---