Re: Sasha banks personal problems?
---
Quote:
Your comments to me are as relevant as the woman in your sig/avatar set. Fuck outta here.
I'm dubbing you as the sam roberts of wf. Never on topic, tries to tell corny jokes and none being funny.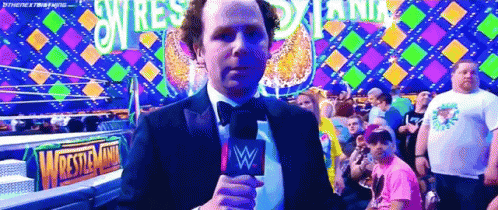 ---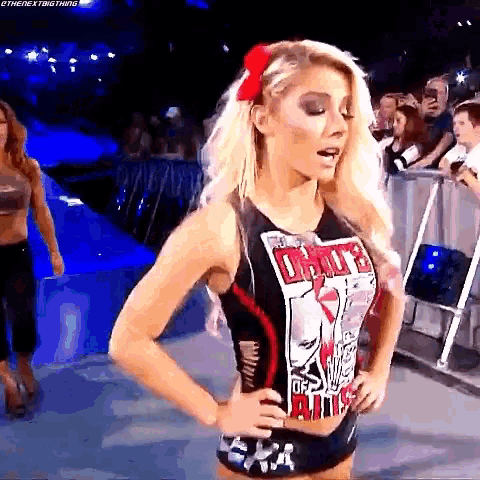 ---
Last edited by Jersey; 04-10-2019 at

07:43 AM

.
Re: Sasha banks personal problems?
---
If she and Bayley were asked to job to Alexa AND were then being separated to different brands it's no wonder she's pissed. I don't see it as a personal issue, other than the fact that these people live their job, but man I don't blame her. They seem to have no actual plan for those two.
---
Re: Sasha banks personal problems?
---
Quote:
Originally Posted by
birthday_massacre
View Post
Yeah its like WTF are Black and Richoette a tag team? it does not even make any sense
If Vince had nothing for them, keep them in NXT FFS
The spot was meant for D.I.Y. before Ciampa got hurt.
Still doesnt explain why Black and Ricochet are in a tag team, but I guess that gives some answer
---
Assuming its something alexa related since those two are at it on twitter again.
Re: Sasha banks personal problems?
---
Ah, it's getting mainstream press now.


---
EVA MARIE | CAMERON |MANDY ROSE | ALICIA FOX | ASUKA | LANA | LIV MORGAN | SASHA BANKS |BECKY LYNCH| VANESSA BORNE | SARAH LOGAN | BILLIE KAY | CHARLOTTE |RUBY RIOT
Many thanks to CJ for the sig!
Re: Sasha banks personal problems?
---
The mismanagement of talent in WWE hurts realer than I ever expected. You try so fucking hard to get fucking noticed, to progress, but management have already chosen who they want to promote and progress. Maybe from their vantage point their chosen one seems amazing, but you see it so differently from your vantage point on the ground. It is frustrating because you know how shit this person is, how many corners they cut but damn they're sailing because management chose them for whatever reason and you just stay there, struggling and being miserable because you hope that in the end doing the right thing has to prevail. Thats what they always tell us right, in the movies? But that's not how the real world works and you're really just screaming into a void and eventually you gotta either stop struggling and just let the tide take you or pack your shit up and move on.

Fuck am I talking about Sasha Banks or myself

I don't even know.
---
DEATHRIDER

I also talking about wrestling on my Twitter if you want to follow me or whatever...

Re: Sasha banks personal problems?
---
https://www.cagesideseats.com/wwe/20...on-leaving-wwe
That a story about something is going on and this statement from Banks:
Quote:
ďThere is something about the way life happens today that makes it hard to look ahead. There are things that make it difficult to laugh; difficult to live the way you want. There are things that make it almost impossible to trust where you are, or to believe in where you want to be. You look around and life is happening way too fast. Sometimes it feels like the moments are gone. Everything happens all at once and right away. Weíre marching towards a destiny we cannot understand, towards the kingdom of convenient. Then one day you look up and you canít find the meaning. Your crisis of purpose and passion is acting up, but they tell you that thatís suppose to be normal. WellÖ I donít want normal, I want magic; cause thatís the place that feels like home to me. Thatís the place where I remember what dreams look like, where meaning is effortless, and purpose is simple. Thatís the place where love still matters. I want that feeling of coming home again. I want to feel like myselfÖ. I want that magicĒ
Yeah, sounds like that handicap match ending really go to her
---
Won't shut up about Peyton Royce
Join Date: Aug 2014
Location: In the heads of the "Name 3 Things..." regulars
Posts: 14,194
Points: 116,526
Re: Sasha banks personal problems?
---
I hope she is fine, but Sasha always seemed like she is a bit inmature adn too much of a mark of herself. Yeah, they have screwed her and her booking have been trash, but that's the case with a lot of people in WWE but a few, and this isn't the first time that she has had this kind of "meltdowns". If she is really that unhappy that it is affecting her health she could pull a Neville and stop showing and ask for her release, I am sure that any company would want her and she probably would make decent money selling merchandise as well.
---
SUPPORTING ONE HALF OF THE IICONICS, THE AUSSIE GODDESS, ONE HALF OF THE WOMENS TAG TEAM CHAMPIONS PEYTON ROYCE
Also supporting
OKADA, OMEGA, ISHII, SANE, ADAM COLE
Re: Sasha banks personal problems?
---
I don't know what's going on with Sasha but anything related to her career driving her nuts wouldn't surprise me. Then again it could be anything.
---
Re: Sasha banks personal problems?
---
Quote:
How do you get it?



When you go to work, does your boss say "hey Joker, we actually gave the project to The Penguin" and then you have a mental breakdown?



I don't think so.... that is what people seem to be ignoring.



This isn't she decided to walk out, or she had a blow up at Vince... she had a mental breakdown.



No wonder people don't take mental health seriously, obviously it can be triggered just by not winning wrestling matches.
How do I get it? Sheís fed up and tied to a contract so she canít walk out or just not show up. Sheís being underutilized. Even if itís a situation where outcomes are scripted she can feel like sheís not being used to her full potential. Itís the same thing that happened to Cody Rhodes with the stardust gimmick.
And as far as how my job goes, I have a territory with customers that I take care of, itís not anywhere near the same scenario.
How many times did edge and Randy Orton lose a handicap match to triple H?
Posting Rules

You may not post new threads

You may not post replies

You may not post attachments

You may not edit your posts

---

HTML code is Off

---