Re: Lucha Libre Match/Show Discussion/Reviews
---
Quote:
AAA will be holding a press conference next Thursday 4/4 at Madison Square Garden.

A press advisory issued regarding the conference noted AAA was coming to the United States in September 2019 and that the conference would include an opportunity for "AAA's top executive [to] share his vision for Lucha Libre's next chapter."

As PWInsider.com reported last year, AAA had two holds to run Madison Square Garden for the Fall of 2018, dates that came and passed without any shows being officially announced or run. As PWInsider.com reported in June 2018, "We are told that AAA is working on strategies for running this Fall but have also considered pushing back their debut until 2019 as they want to maximize it and not waste the time, money and effort going into the debut."

One would think this press conference would reveal a debut date for AAA running MSG, potentially in partnership with All Elite Wrestling, who they are officially partnered with.

AAA ran the Theater in Madison Square Garden (now known as the Hulu Theater) in July 1994, headlined by Konnan & Cien Caras & Perro Aguayo vs. Eddie Guerrero & Art Barr & Jake Roberts.

Ring of Honor and New Japan Pro Wrestling will become the first promotion outside of WWE to hold an event in the 20,789-seat Garden at next Saturday's G1 Supercard. The move was a major breaking down of walls as their event was the first since 1961 to be presented by someone outside the McMahon family and WWE.
.
---
Seniores and senioritas,

Mexican congress is close to establish 09.21 as Lucha Day.

I'm so excited cause lucha represent a part of mexican culture. Anybody most espectacular than masks, aerial moves and art of quick grappling & reversal.

So, why has 9.21 chosen to celebrate?
Well, that's the day when Empresa Mexicana de Lucha Libre (EMLL) was founded.

It's a glorious day for lucha!
---
On the horizon of your fierce gestures,
I watch a lice over Eagle's back.
The birds holds under his claws a wasted steam-powered train and quotes:
"Odiame Mas!"
Join Date: Mar 2010
Posts: 220
Points: 368
Re: Lucha Libre Match/Show Discussion/Reviews
---
The press conference starts at 11:45AM. Should be interesting to see if they mention any involvement from AEW.


Sent from my iPad using Tapatalk
Die Neon Czarina
Join Date: Apr 2006
Location: Life in the vivid dream.
Posts: 44,435
Points: 35,900
Re: Lucha Libre Match/Show Discussion/Reviews
---
Maybe what AAA needed to get this show to finally happen was AEW. Entirely possible this actually becomes a thing. Again, more wild possibilities in wrestling.
---
You suck the blood of the afflicted.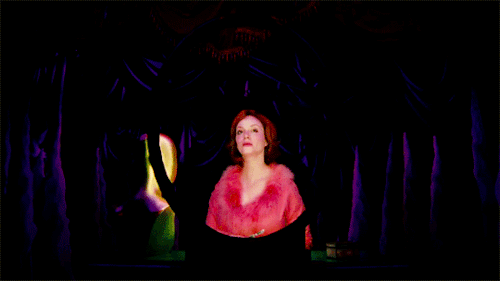 Those lacking imagination take refuge in reality.
Posting Rules

You may not post new threads

You may not post replies

You may not post attachments

You may not edit your posts

---

HTML code is Off

---