Die Neon Czarina
Join Date: Apr 2006
Location: Life in the vivid dream.
Posts: 44,648
Points: 36,583
Re: Official Japanese Wrestling Discussion Thread
---
Endo finally got there. I wouldn't imagine this would be another hot potato KO-D Openweight moment, and hope it isn't.
---
You suck the blood of the afflicted.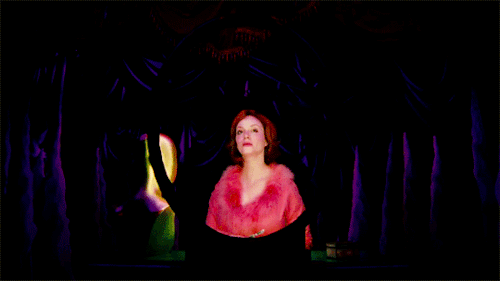 Those lacking imagination take refuge in reality.
Join Date: May 2017
Location: Arena México
Favourite(s): Bryan, Thatcher, Riddle, Sakaguchi, Momo Watanabe
Posts: 13,410
Points: 40,180
I didn't expect one title change to happen, let alone two. Loved the way it was set up too, with Sasaki seeing the gauntlet and hitting it to the floor only to get walloped by Endo. Extremely well done. Everything on the show felt like an authentic DDT show. Honda telling the story of Gon, The Little Fox in English is something I'll always remember.


We've lost him to the Americans
---
All Time Favourites:
Kazuchika Okada, Stone Cold Steve Austin, Eddie Guerrero, Toshiaki Kawada, Daniel Bryan, Kensuke Sasaki & Shinya Hashimoto

I write things sometimes. Always Wrestling related, obviously.
Re: Official Japanese Wrestling Discussion Thread
---
Dragon Gate is live The card is:
Mochizuki Dojo (Shun Skywalker, Yuki Yoshioka, Kota Minoura), Jason Lee & Dragon Dia vs. Ryo Saito, K-Ness, Mondai Ryu, Shachihoko BOY & Hiroshi Yamato
Mochizuki Dojo (Masaaki Mochizuki & Hyo Watanabe) vs. R・E・D (Yasushi Kanda & KAZMA SAKAMOTO)
Strong Machine J Debut Match (Strong Machine Army) Strong Machine J, Strong Machine F & Strong Machine G vs. Natural Vibes (Kzy, Genki Horiguchi & Susumu Yokosuka)
MaxiMuM Steel Cage Representative Decision Match Naruki Doi & Dragon Kid vs. Masato Yoshino & Kaito Ishida
R・E・D Steel Cage Representative Decision Match Eita & Takashi Yoshida vs. Big R Shimizu & Ben-K
Dragon Gate 20th Anniversary Commemoration Match vol.4 & Yosuke ♡ Santa Maria Comeback Match Aagan Iisou (Shuji Kondo, Toru Owashi, "brother" YASSHI, Takuya Sugawara & "the Secret Weapon") vs. Tribe Vanguard (YAMATO, KAI, Yosuke ♡ Santa Maria, Kagetora & U-T)
I don't know if people realise how huge it would be if Ultimo fucking Dragon showed up in Dragon Gate. But if they manage to get Ultimo Dragon to show up, the door is open for anyone,
---
Last edited by Genking48; 04-10-2019 at

04:04 PM

.