Pro WWE
Join Date: Mar 2018
Location: CHCH, New Zealand
Favourite(s): Refer above
Posts: 8,217
Points: 5,422
Kairi vs Asuka vs Shirai?
---
Who is the better all around talent and has the most potential to be a big star in a promotion like WWE if they were to be utilised to the full extent of their capabilities if the company were strongly behind them?
I never followed any of them prior to their WWE debut so I can only base their skill set since arriving in the company but I'd go with Asuka due to being more charismatic and more polished in the ring.
---
Join Date: Nov 2004
Location: Nos Astra, Illium
Favourite(s): Asuka, James & Maso, Rocha & Knost, Bryan & Vinny
Posts: 94,265
Points: 76,891
Re: Kairi vs Asuka vs Shirai?
---
Asuka is far and away the best of the 3. She has more charisma than the other 2 combined, is more unique, has better mannerisms, better expressions, a bigger aura, is more attractive, and wrestles the best style of the 3. You could make an argument for Kairi Sane being slightly better in the ring, it all depends on what you're looking for, but I see the idealized version of pro wrestling as the style that Asuka does.

Io Shirai doesn't even have a place in this conversation to me. I've never thought she was even a good worker let alone a great one, she has no aura, she doesn't come across like a star, doesn't radiate charisma, etc. There's just not a lot there.
---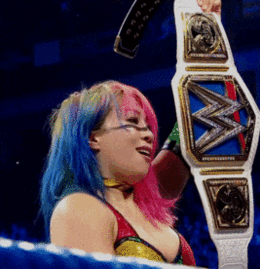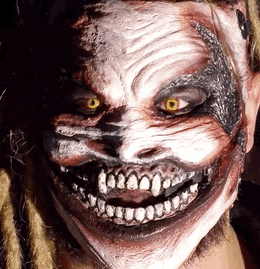 Re: Kairi vs Asuka vs Shirai?
---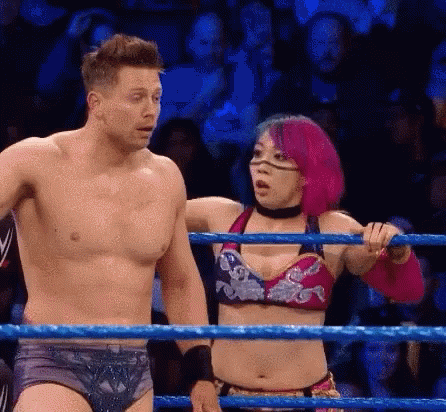 ---
Re: Kairi vs Asuka vs Shirai?
---
Asuka's the only one I knew way before she joined WWE. She has always been regarded as one of the Best in the world.

Kairi and Io I've started hearing about them around 2015 I think. Io was well regarded by many as the BITW, and still is, and Kairi as one of the top tiers as well.
Kairi has managed to impress me the most in the ring, I think she's an incredible all-around wrestler who can bump and sell her ass off. Such a shame we never got to see her work any real programs besides the one with Shayna.

Io I am the least familiar with but she's clearly a great wrestler from the matches I saw of hers before she joined WWE, and I get where the hype comes from, I saw a few clips of her heel turn and follow-up and she looks she's ready to be a mega heel, which is awesome.
Kairi is a natural face, I think with the right booking she could be cheered over Becky even. I think Asuka is the most charismatic for sure but I'd put her a step behind Io and Kairi in terms of ring work (I'd probably take 2011 Asuka over both though).

For me it's: Kairi 9.5/10, Asuka 9.25/10, Io 9/10.

On a side note, I hope WWE will be generous enough to give us this match one day..Joshi always works so well together.
---
---
Last edited by The Definition of Technician; 07-19-2019 at

01:55 AM

.
Champ Champ
Join Date: Sep 2018
Location: Living rent free in the heads of stalkers/losers
Favourite(s): Becky, Austin, HBK, Asuka, Y2J, Benoit, Eddie
Posts: 1,047
Points: 3,388
Re: Kairi vs Asuka vs Shirai?
---
Asuka's the top in-ring worker in the division and top 3 in charisma. The other two are good but Asuka could easily be a big star in the company if she was pushed right. Compared to her, Io is a distant second with Kairi being a close third.
---
Re: Kairi vs Asuka vs Shirai?
---
1. Asuka 2. Kairi Sane 3. Io Shirai

Although the gap between Sane and Shirai is much closer than the gap between Asuka and Sane.
---
Re: Kairi vs Asuka vs Shirai?
---
All three are great.

Asuka is amazing.
Kairi has a beautiful elbow drop.
Shirai is a phenomenal athlete.
Re: Kairi vs Asuka vs Shirai?
---
i mean Kairi's been on tv, what, a handful of times? Io is still in NxT. No clue. Asuka has really yet to be given anything substantial to do outside of her "streak".

I feel like Asuka is the "toughest" of the three, which i think will lead to a higher ceiling... but Kairi has a spark to her that i think will give her a nice career.
---
the brand split sucks
Legends Only
Join Date: Dec 2018
Favourite(s): Lita, Jeff Hardy, Batista, Rey Mysterio, HBK
Posts: 268
Points: 813
Re: Kairi vs Asuka vs Shirai?
---
Asuka has everything but being able to speak english. I love her. She has charisma and the ability to be silly making expressions and dancing then 5-10 seconds later you know that she'll kill anyone. Not to mention she's lowkey the best female wrestler the company has ever had. One of my 2-3 favorite women ever already

I absolutely love Kairi too
---

LEGENDS ONLY