Parks and Recreation Dept.
Join Date: Aug 2011
Location: Small town Saskatchewan
Posts: 7,309
Points: 12,291
JR Doesn't Think Mania Is Taker's Last Match, But...
---
Jim Ross recently explained why he doesn't believe Mania 32 will be Taker's last match.
http://411mania.com/wrestling/jim-ro...rs-last-match/
That's all well and good, and everybody has the right to an opinion, but here's the flaw in JR's thought process.....
The retirement of Shawn Michaels came out of nowhere, too.
HBK had been lobbying for a rematch against Taker at Mania 26, but there was never any talk of Shawn putting his career on the line until the night after the Elimination Chamber PPV. That night, the rematch was made, and it had an epic build all the way to the main event of WrestleMania.
If JR believes it's simply a lack of time between now and Mania 32 to properly promote the final match of The Undertaker, then he's wrong. They basically had a month to build up HBK's last match, and they did an awesome job.
In fact, they have MORE time between now and April 3 to hype Taker's last match if they revealed it tonight, and Cena does in fact make a return to challenge him.
That is, if those are indeed the plans for Mania 32. I could be wrong, but I just thought JR had forgotten the great send-off that Michaels had received, all in about the time span of a month.
---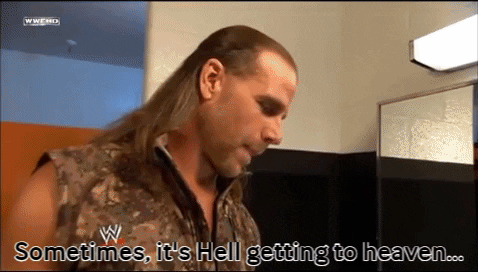 Posting Rules

You may not post new threads

You may not post replies

You may not post attachments

You may not edit your posts

---

HTML code is Off

---