Re: Name one WM match that was especially appalling
---
Triple H vs Orton WM 25 was hard to watch
Quote:
Yeah, Bryan/Sheamus and Sting/HHH are also good picks.

They could've easily done Undertaker/Sting and Bray/HHH at WM 31.
yeah that shit was horrible. I really hated WWE after that for a while.
---
---
Last edited by The Definition of Technician; 06-23-2019 at

04:17 AM

.
Roddy Piper vs Mr t boxing match..that's hilariously bad
Re: Name one WM match that was especially appalling
---
HHH vs Seth Rollins.
Re: Name one WM match that was especially appalling
---
I saw that Bret Hart vs Vince McMahon "match" at WM 26 to be a complete joke which became a total irrelevance thereafter.
Re: Name one WM match that was especially appalling
---
No one going mention Bray vs Randy?
Edit:
Christ nearly forgot about miz and Cena
---
Last edited by Hangman; 06-23-2019 at

05:49 AM

.
There has been lots of terrible matches at mania last 35 years. Ironic considering if people aren't feeling a match in build up they complain it's not Wrestlemania quality..

I had to sit through that Boogeyman vs booker/sharmell fiasco in 2006.
Re: Name one WM match that was especially appalling
---
Lawler/Cole (absolute garbage that didn't need to happen on any show, let alone WM)

Lesnar/Ambrose (for what it could have been versus what it ended up becoming, and I felt this way about it long before the recent podcast)

Sting/Triple H (felt it was incredibly petty considering WWE already won the Monday night wars and didn't need this result, but knew it was happening given the egos involved)
---
Re: Name one WM match that was especially appalling
---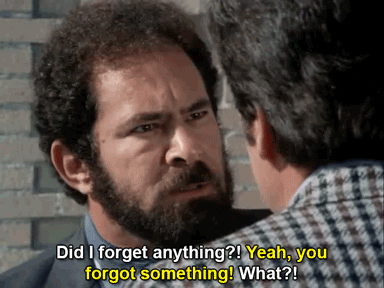 You're forgetting one of WrestleManias hidden gems, absolutely one of the most underrated matches in WrestleMania history, and I'm not being sarcastic. Go back and watch it.
WrestleMania XV: Shane McMahon v. X-Pac
As for my answer for most appalling match...well, it depends on what you find most appalling.
Senior citizens that can't bump staggering around? Hart/McMahon, XXVI

Giant fat male asses in thongs? Akebono/Show, 21

Women looking unathletic as fuck? Sable/Tori, XV

A heaping helping of good ol' fashioned racism? HHH/Booker, XIX

Two men imitating tree trunks fighting? Kane/Khali, 23

An announcer and an old man taking up 45 minutes? Cole/Lawler, XXVII

A SJW PR grab submarining the main event? Women's title, XXXV


The main event as a commercial for another show? Miz/Cena, XXVII

Wrestling politics come to life? Yokozuna/Hogan, IX

Fantastic wrestlers wasted for a celebrity? Mixed tag, XXVII

A human being getting publicly lynched? Undertaker/Boss Man, XV

A commercial for Shady Pines retirement home? Undertaker/Reigns, XXXIII
Any one of those, and I ain't mad at ya.
---
---
Last edited by Strike Force; 06-23-2019 at

06:53 AM

.
Join Date: Jul 2016
Location: Pennsylvania
Posts: 5,377
Points: 17,306
Re: Name one WM match that was especially appalling
---
In terms of in-ring action:

Brock vs. Goldberg at Mania XX comes to mind right away. WOW did that match suck, and even Stone Cold as the special guest referee couldn't save it.

In terms of booking:

Triple H vs. Booker T at Mania 19. Triple H winning that match will never not be one of the dumbest booking decisions in recent memory. The worst moment of the Reign of Terror imo.

But there are LOTS to choose from.

-The Undertaker vs. Giant Gonzalez.
-Triple H vs. Randy Orton at Mania 25.
-Randy Orton vs. Bray Wyatt.
-Triple H vs. Sting.
-Michael Cole vs. Jerry Lawler.
-Bret Hart vs. Mr. McMahon.
-Kane vs. The Great Khali.
-Hulk Hogan vs. Yokozuna.
-Etc.
Re: Name one WM match that was especially appalling
---
Bloody hell now that I've read so many "good" examples, although I still think Bret vs Mcmahon was an abomination, in terms of yawning inducing/ "facepalmism":
- CM Punk vs Chris Jericho (boring as f** Punk didn't want to be there simple as)
- Trish Stratus vs Christy Hemme (botchamania)
- Ryback vs Kalisto
- I don't know what you guys think about the Bald Billionaire one but it sucked (everybody knew who was going to win anyway)...
- That shit that ended up with Eve Torres kicking Zack Ryder's balls...
- Taker vs Roman
I think when we consider all those matches it kind of looks like there are more bad matches than good ones.
BTW was it has been named several times I had to watch the Triple H vs Booker T one. Why the hell HHH was wearing pink trunks
And why do you guys think was racism? I don't know anything about that feud, did HHH make a racist remark?
---
Posting Rules

You may not post new threads

You may not post replies

You may not post attachments

You may not edit your posts

---

HTML code is Off

---