Thor: Love and Thunder (November 5, 2021)
---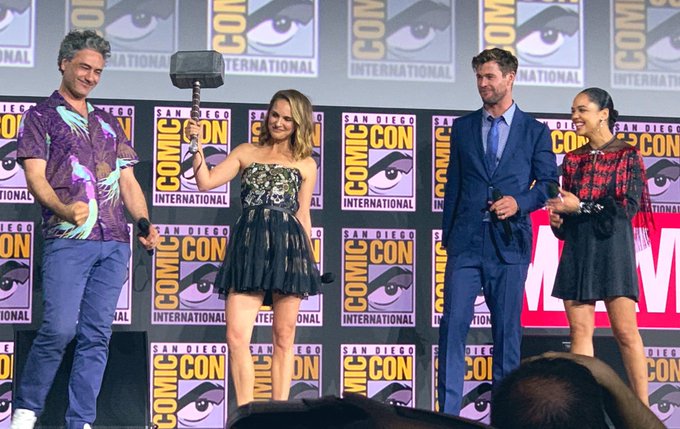 ---
"Your honor. I can tell you are a reasonable horse.
I am very pregnant because of what happened with Lupe.
She ate my bus accident and all I wanted was to make Lupe into a book.
I have too many anuses ahead of me to spend my life in a cigar factory."
Re: Thor 4 (May 21, 2021)
---
This pleases me
---
Little Miss Queen of Darkness
Join Date: Jan 2018
Location: The Catacombs Beneath Staples Center
Favourite(s): Penn & Teller, Kate Bush, Robin Buckley, Asuka
Posts: 1,842
Points: 68,325
Re: Thor 4 (May 21, 2021)
---
Ooh! Enchantress for main villainess, please!
---
Join Date: Sep 2007
Location: Dallas by way of Chicago
Posts: 24,076
Points: 76,058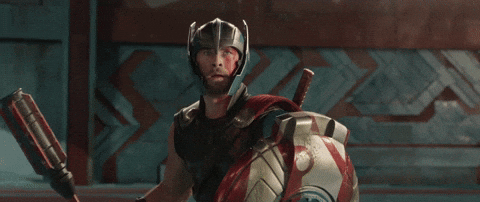 The Thor movies were the weakest in the MCU before
Thor: Ragnarok
landed with a smash hit. Taika Waititi created new life for this character, and I couldn't be happier to have him back to write and direct Thor 4. Bring on the 80's sci-fi and comedic sensibilities, graphics, and music.
---
Re: Thor 4 (May 21, 2021)
---
It's kind of insane how Thor will be the first Marvel solo property to reach number 4 in films, especially given it's rocky start. Hemsworth said he'll keep doing it as long as Marvel wants and if they can continue to get Taika Waititi that dude completely reinvented the series.
Re: Thor 4 (May 21, 2021)
---
I'm guessing they introduce Angela and the 10th realm, Heven, and end up with Angela and the Valkyrie as Queens of Asgard.
---
Excelsior
Join Date: Aug 2016
Location: Kuwait
Posts: 4,377
Points: 13,455
Re: Thor 4 (May 21, 2021)
---
That's quite surprising, so Thor is the first to get a fourth film? I thought he's be just part of GOTG 3. I ain't complaining though, Thor is just awesome.
---
All Time
Steve Austin, Chris Jericho, Undertaker, Mankind, Kurt Angle, Shawn Michaels, Batista, Cm Punk, The Rock, Bret Hart, Chris Benoit, Eddie Guerrero

Current
Everyone is buried.
Re: Thor 4 (May 21, 2021)
---
May is the big release spot of the year. I've been wondering who will get May next year but it looks like it'll be Thor 2021. GOTG is the only one not Iron Man or Avengers to get that spot. I thought maybe GOTG3 would get May 2021 and since production has been delayed, they most definitely won't get 2020. They may not get another May slot if the next Avengers is taking May 2022. Now I am very interested in seeing who gets that 2020 spot. Black Panther 2 or Doctor Strange 2 would be my guess, errr... hope. Gonna be a lot of pissed off people if it goes to Captain SJW.
---