Re: The Joker getting solo movie
---
The fuck did I just read?

It's like you watched Sleepaway Camp, then puked up the origin stories from The Dark Knight on top!
---
Queen Nicki Returns.....



to GoDDess Status!!!
Shiv with the ASSist!
SHOW APPRECIATION. REP POSTS!
There is no duty we so much underrate as... being happy. -Robert Louis Stevenson
Join Date: Oct 2009
Location: Trying to not look long at her, as if she were the sun, yet seeing her, like the sun, without even looking.
Posts: 18,729
Points: 16,068
Re: The Joker getting solo movie
---
Go home and focus on Wonder Woman 2, Warner Bros., you're drunk.
---
I do not Know a Thing About Hearthstone yet but I Thank the Incomparable, Illustrious and Magnificent Queen of Love and Beauty AryaDark/LadyCroft for Her Wonderful Creations, my Avi and Sig
Re: The Joker getting solo movie
---
Ok, I'm trying to salvage this in my mind. I pray it's singular project in a "universe" of it's own and doesn't aim to serve any DCEU nonsense.

If it's done in a crime-noir fashion like Dark Knight (it is a Scorcese production, right?) and less of a typical "superhero" movie fashion with a good lead (Leo? Gyllenhaal? Franco? What, too big? Fine, Adam Driver), perhaps I'll be sucked it.
---
Quote:
"He who fights monsters should see to it that he himself does not become a monster. And if you gaze for long into an abyss, the abyss gazes also into you."
---
Last edited by DGenerationMC; 09-03-2017 at

10:58 PM

.
Re: The Joker getting solo movie
---
Have to actually see it to believe it so just hype talk right now.
---
Bleep, bloop, bloam, goodbye to your home.
Join Date: Dec 2012
Location: Skyrim
Posts: 7,456
Points: 34,371
Re: The Joker getting solo movie
---
Quote:
Kate Winslet for Harley Quinn.
Are they gonna sail together on a ship called Gothamic?
---
Moron
Join Date: Apr 2014
Location: Goofball Island
Posts: 28,112
Points: 76,524
Re: The Joker getting solo movie
---
At this rate we're probably going to see a solo Joker movie before Flash gets his own movie, and that's essentially going to be a mini Justice League movie to boot. FFS Warner Bros.
Re: The Joker getting solo movie
---
Quote:
Jared Leto's Joker Is Getting His Own Movie

Warner Bros. is looking to expand on Jared Leto's version of the Joker, which debuted in 2016's "Suicide Squad," with a movie of his own.

Sources tell Variety that Leto is set to star and exec produce an untitled standalone film, paving the way for future movies branching from "Suicide Squad."

Plot details are currently unknown, but the studio's idea is to expand on the world created by "Suicide Squad" and tie into future installments of that property. Warner Bros. already announced that Margot Robbie's version of Harley Quinn would be getting her own movie with a "Birds of Prey" feature, and the next goal was setting up a film for Leto's Joker.

When Warner Bros. announced last fall that it was developing a Joker origin tale from Todd Phillips, the studio emphasized that this did not mean the end for Leto's Joker. Rather, Phillips' film would fall under a new origins banner that would be separate from the current cinematic DC universe. This new banner would allow multiple actors and versions based on the same character with no overlap, and WB has already tapped Joaquin Phoenix to star in Phillips' Joker pic.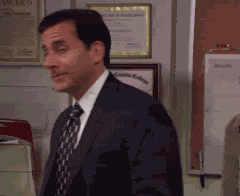 The Sundance Kid
Join Date: Feb 2011
Location: My Beautiful Dark Twisted Fantasy
Posts: 17,964
Points: 58,298
Re: The Joker getting solo movie
---
not really down for one joker movie let alone two with different jokers
---
Re: The Joker getting solo movie
---
Quote: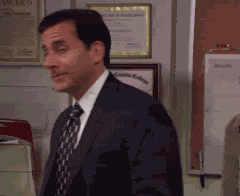 And once again, WB have learned nothing.
---
Let's make some magic.