Ric Flair vs. Roddy Piper
---
Who do you enjoy watching more.

The Nature Boy? Or Hot Rod?

You can only choose one.
---
it's a tarp!
Join Date: Sep 2016
Posts: 3,948
Points: 18,736
Re: Ric Flair vs. Roddy Piper
---
Roddy for promos, Ric for matches..so Ric, maybe
---
What is better than winning gold at the Paralympics?
Having legs.
Join Date: Oct 2016
Posts: 588
Points: 0
Quote:
Originally Posted by
InexorableJourney
View Post
Roddy for promos, Ric for matches..so Ric, maybe
I second that! Piper was far better on the mic, but Flair was better in the ring.
Join Date: Jul 2014
Posts: 241
Points: 635
Re: Ric Flair vs. Roddy Piper
---
First off, I like both. To answer the question, I like Ric Flair better. Both on the mic and in ring.

Ric Flair did rely on having the belt. Being champ was as much his gimmick as being the Nature Boy. Roddy didn't need anything to do his thing. He didn't even need a match. Roddy's Pit.

I can see why people would say Roddy. If the heel is suppose to piss off the crowd... he could do it. Flair's routine was to get beat up, escape with a win or DQ to keep the belt. So people were somewhat satisfied he got beat up, although not really because he won or kept the belt. Roddy, when he was on was great. I loved the voice cracking when he really got excited. Sometimes it felt too forced, but as I said, I really liked Roddy Piper. He is a legend and it seems he was under used. Mr. T??

I say Ric Flair simply because I enjoyed his promos more and matches as well. I like JCP and territory more than WWE. Hanging out with friends imitating Flair and others was fun. But we'd always laugh at some one acting like Flair. I am able to not allow Flair's recent constant reappearing hurt his image of what he was. Not saying others are, just that in their prime, I like Flair more.
Re: Ric Flair vs. Roddy Piper
---
swerve

I enjoy watching Flair vs Piper in WWF from 91-92
---
Re: Ric Flair vs. Roddy Piper
---
Do you remember them being WWE Tag Team Champions in 2006?

---
Re: Ric Flair vs. Roddy Piper
---
Piper in nearly every possible way.
---
Re: Ric Flair vs. Roddy Piper
---
Ric for me. These 2 are among the best heels ever.
---
(Meme courtesy of a google image search)
Re: Ric Flair vs. Roddy Piper
---
Flair is a legend but Hot Rod is the one for me! The man is pure electricity.
---
http://letterboxd.com/the_masked_one/
Rey Mysterio - Roddy Piper - The Great Muta - Eddie Guerrero - The Rock - Chris Jericho - Ric Flair - Naito - CM Punk - Mick Foley - Minoru Suzuki -
Steve Austin - Cody Rhodes - Pete Dunne - Kota Ibushi - Seth Rollins - Pentagon Jr. - William Regal - Daniel Bryan - Sasha Banks - Lita - Kairi Hojo/ Sane
Wrestling fans never learn
Join Date: Nov 2004
Location: Look behind the mirror, I'm lost in the Twilight Hall. Once I'll be back for a moment in time, that's when the mirror's falling down...
Favourite(s): Asuka, Bray, Joe, Owens, Jericho, Mox, MJF, WALTER
Posts: 95,516
Points: 81,510
Re: Ric Flair vs. Roddy Piper
---
Flair by far. I HATED watching Piper. I hated his promos, it was nothing but incessant babbling, random thoughts that didn't have a point, he was annoying as hell, he wasn't funny, he wasn't entertaining, he was like a belligerent uncle that you have to shoe out the door 25 minutes into Christmas dinner. He was like the wrestling version of Robin Williams stand up routine except unlike Piper, Robin Williams actually did the incoherent random babbler gimmick well and made it entertaining, whereas Piper is what you're left with if you take that act and remove all the charm and humor from it.

In ring, it's not even close that it's Flair. I've never seen Piper do a single thing of note in the ring.

I'm so happy he never won the world title.
---
SUBSCRIBE TO THE GOAT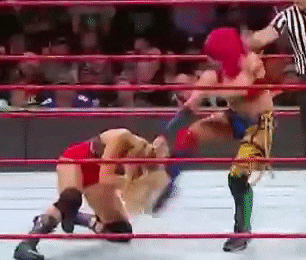 ---
Last edited by Kratosx23; 09-16-2019 at

01:53 PM

.
Posting Rules

You may not post new threads

You may not post replies

You may not post attachments

You may not edit your posts

---

HTML code is Off

---