Join Date: Feb 2019
Posts: 2,562
Points: 3,957
re: AEW Discussion Thread II
---
Quote:
Best part of MJF is that I really reckon he's just ad-libbing out there and that's a true talent. The gift of the gab.

When he called Page 'seabiscuit' in reference to him being a HORSE was gold.

Not that size matters and it won't hold him back but my god if he was 6 ft 3, he'd have been strapped to the top right away.

23 years old. God damn. Treat him right AEW.
the guys in that bret art segment are going to be the future of their company.
jungle boy in a far future, but page and mjf are their next top guy. after the time of moxley and Kenny at the top. it's them.
re: AEW Discussion Thread II
---
Quote:
could it be heard on TV?
yes right before the 'this is boring' chants
---
re: AEW Discussion Thread II
---
Quote:
could it be heard on TV?
Yes.
However the video is from during a commercial break, I believe.
re: AEW Discussion Thread II
---
Peaking in the Raw thread, sounds like Raw is even more trash than usual tonight. All the people watching it about to come into the AEW section like: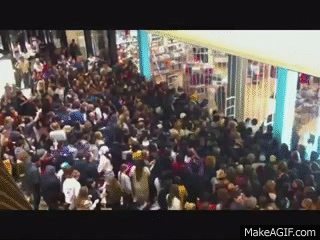 ---
Join Date: Jun 2018
Posts: 718
Points: 2,151
re: AEW Discussion Thread II
---
I don't think they could have time the start of their promotion better. I mean they have a debut PPV that was at worst very good, and then two days latter the only match in raw's entire first hour is a fight between Shane McMahon and the Anoa'i you've never heard of. Like the only way it could have been better timing is if the entire show was a 3 hour iron man scaffold match between Baron Corbin, and Bobby Lashley.
re: AEW Discussion Thread II
---
Anyone see that Mox promo? He was shooting.
He said he can finally breathe again, this industry needed a face lift, this is war and whoever stands in my way or AEW's way, this is a paradigm shift, etc etc.
Cody & Mox dumping on WWE.
---
Current:
Reigns / Rollins / Cole / AJ / Bray
Owens / Ricochet / Sasha
Okada / The Elite / Jay White

All-Time:
Undertaker / Y2J / Batista / John Cena
Brock Lesnar / Steve Austin / The Rock / Goldberg

re: AEW Discussion Thread II
---
Quote:
In what is a possible spoiler for his scheduled announcement at Bar Wrestling Thursday, we have confirmed with multiple sources that Joey Ryan has turned down a contract offer from All Elite Wrestling.

When Joey Ryan was released from his Lucha Underground contract, there had been a lot of speculation in regards to his future in wrestling. As he was a frequent contributor to the Being the Elite YouTube series and a big part of last year's All In in Chicago, there was a strong belief that Ryan would end up in AEW. Then, Dave Meltzer of the Wrestling Observer reported that WWE had contacted Ryan about his interest in coming to NXT and possibly transitioning into a coaching position in a few years.

Shortly after the WWE story broke, Ryan began promoting a "farewell to the indies tour" t-shirt, furthering speculation that a change was imminent. Ryan recently announced via Twitter that May 30 would be the last day the t-shirt would be available.

The May 30 date coincides with Bar Wrestling's next event, Pickle Jar Hero, where Ryan has announced that he will be making an announcement in regards to his future. While what Ryan will announce is not yet known, multiple sources confirmed with SoCalUncensored.com that AEW made Ryan a contract offer and that he ultimately turned it down.

We reached out to Joey Ryan for comment and he advised us that "everything will be answered Thursday."

No match for Joey Ryan has been announced for Bar Wrestling's Pickle Jar Hero on May 30. The event will be taking place at American Legion #241 in Baldwin Park, CA. Announced for the event so far is Darby Allin versus Tyler Bateman, Shazza McKenzie versus Taya Valkyrie, PPRay facing Los Luchas, and DoomFly versus Heather Monroe and Jake Atlas. As of this writing, tickets are still available through Brown Paper Tickets.
GOD IS REAL. Enjoy NXT, you douchebag
---

LAST OF A DYING BREED
Join Date: May 2019
Posts: 641
Points: 1,952
re: AEW Discussion Thread II
---
I haven't watched this shit in nearly 3 years, and it was already trash back then. I can't imagine how terrible it is now that fans in attendance had to start chanting the name of a competing promotion.