Re: The Rock's Hard Times Promo Homage
---
I thought it was retarded, given the context of his return to the WWE. He has no say in the hard times endured during Punk's reign, because he wasn't around (except to headline the Mania where Punk was champ last year, with a wrestler that wasn't Punk).

He declared that he wanted a title shot to become WWE champion once again. He received the title shot without having to actually 'do' anything for it.

He called the GM of Raw (technically his 'boss'? Or is he above Vicki?) a bitch that looked horrible in front of a globally televised audience. There was no reprisal.

Vince McMahon made a stipulation that involved stripping the title if The Shield interfered in the title match. This stipulation was met. The Rock said to restart the match. The match was restarted.

Whatever the guy asks for in WWE, he gets. He's immune to any punishment, and dictates the terms of everything he's involved with. There's no hard times here, Rock. This isn't 1998 anymore.


He had lots of energy though, and sweat a lot, so if you don't see through his bullshit I guess you can call it inspired.
---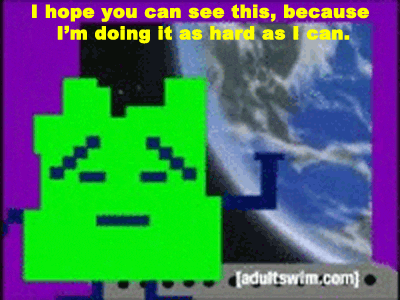 Moron
Join Date: Mar 2010
Posts: 10,758
Points: 0
Re: The Rock's Hard Times Promo Homage
---
His worst promo
Re: The Rock's Hard Times Promo Homage
---
Either he was pressed for time or he was just so excited that he was getting caught up over himself. I didn't mind though. Another that tributes The American Dream is good enough for me.
Quote:
The fact that his mother has cancer is totally irrelevant to everything and there wasn't any need for him to bring it up.
He had to because swearing to God wasn't enough that he was guaranteed to win the title back.
- Vic
---


5/21/2017

Hard work and patience pays off. Jinder Mahal has SHOCKED THE WORLD!

Follow me if you'd like:

Twitter: Maniac2008
Instagram: wwehistorian
Re: The Rock's Hard Times Promo Homage
---
The promo just seemed like it didn't really fit with the situation at all. Maybe was a last minute decision
Re: The Rock's Hard Times Promo Homage
---
I'm not going to lie, I thought it sucked.
---
Posting Rules

You may not post new threads

You may not post replies

You may not post attachments

You may not edit your posts

---

HTML code is Off

---