View Poll Results

: Rate Royal Rumble 2013 out of 10

1
29
9.48%
2
13
4.25%
3
25
8.17%
4
33
10.78%
5
30
9.80%
6
42
13.73%
7
68
22.22%
8
38
12.42%
9
11
3.59%
10
17
5.56%
Voters: 306. You may not vote on this poll
Hot Dreams!
Join Date: Aug 2011
Location: My giant Igloo with built-in Wi-Fi
Posts: 4,084
Points: 731
Re: Rate Royal Rumble 2013
---
Quote:
Originally Posted by
Tyrion Lannister
View Post
1/10

The greatest title reign of this generation was ended prematurely by a B list actor, and John Cena wins his 2nd unneeded Royal Rumble, setting up 2 HORRIBLE matches for WrestleMania that I absolutely refuse to watch. On top of that, you called up Bo Dallas, one of the worst overall wrestlers I've ever seen, and not only debut him, but you have him eliminate Barrett. Chalk up another argument for the "Vince hates the English" arsenal I have. Then you have this INCREDIBLY STUPID segment between Kane and Daniel Bryan, and whoever approved this should immediately be fired. Out of a cannon into the sun. Let me preface this by saying, the segment is only stupid in hindsight, once you get to the Rumble. The segment itself, had they booked them in the Rumble right, would've been fine. And I admit I laughed at the "you show me yours, I'll show you mine" back and forth. So Kane and Bryan look at their numbers, and Bryan has this look on his face, like he just got the worst news ever. He looked like he found out he has AIDS, and Kane is smirking. So Kane won't show him his number, and Bryan is upset, and Bryan says "see you out there", and Kane goes "HIGHLY unlikely". So we're supposed to take away from this, presumably that Bryan got #2 and Kane got #30. It didn't have to be, it could've been Bryan got like #4 and Kane got like #27 or something, who cares. So in the Rumble, Bryan gets #21 and Kane gets #24. WHAT THE FUCK WAS THE POINT OF THAT SEGMENT THEN? 21 IS A BAD NUMBER? TWENTY ONE? ARE YOU SERIOUS? 21 is a GREAT number, you're in the last 9 entrants, you're late. And then Kane comes out at 24. He was TWO spots between Bryan. TWO. Highly unlikely they'll see each other in the Rumble? They practically came in together! UGHH. I don't even want to think about it, this is gonna hurt my head. Fire that person.

The only reason this PPV gets a grade at ALL is because Ryback didn't win, which would've been even worse than Cena, and Del Rio is at least still WHC and not Big Show.
Props on a decent enough job at justifying such a ridiculous rating, but 1/10?
I'll give it a 6.5.
The opener was solid and the crowd was very much into it which added a great deal to the atmosphere.
The tag-team match was uneventful for the most part, not as bad as most throwaway diva matches, but it was mostly filler to me.
The Royal Rumble was decent to good, not the best i've seen, but FAR from the worse. It told a nice story, and the final 5 was the right way to end it. I'm even cool with the Cena win since I suspect a HUGE shocker at Mania with Cena being behind the Shield all along, and the Rock match is the best way to turn Cena. If this doesn't happen, my esteem for this will go way down.
The main event was solid. Full of botches and a gassed up Rock, but the emotions were there and they built up well toward the climax. I'm a huge fan of the Punk streak, but Rock winning was a feel good moment, and set things up for the theory I alluded to in the paragraph above.
Overall, it could've been a better show, but WWE did a good job at not fucking things up too badly. (thank God we had no Hornswoggle in the Rumble this year)
---
Last edited by Timber Timbre; 01-28-2013 at

01:41 AM

.
Re: Rate Royal Rumble 2013
---
I dont see how marks can ridiculously rate this PPV 1/10. Butthurt, guys?
Re: Rate Royal Rumble 2013
---
6/10. So much fucking potential and only to be fucked up in the end...
---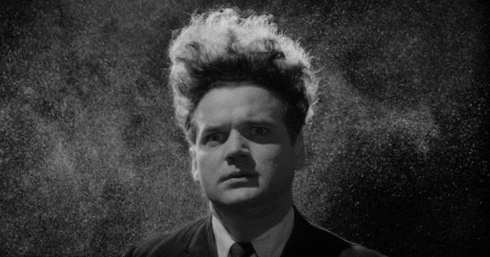 Re: Rate Royal Rumble 2013
---
The definition of meh in my opinion. This one was nothing compared to last years. Upset I paid for it.
Re: Rate Royal Rumble 2013
---
9/10.
The World Heavyweight Championship match was good.
Tag Match was decent
The Royal Rumble was great! I was completely shocked that Y2J returned. Overall a fun rumble with the right winner. I would have liked it if Orton won but oh well.
The WWE Title match was really good but The Rock didn't get enough offense in, and he should have layed a rock bottom on Punk instead of a spinebuster, followed by the people's elbow but it isn't a big deal.
Quote:
10 out of 10

John Cena is going to WrestleMania and The Rock ends CM Punk's horrible title reign. I couldn't ask for anything more
This.
---
Last edited by Firallon; 01-28-2013 at

01:49 AM

.
Asking JAMES ELLSWORTH for Wrestling Advice
Join Date: Aug 2012
Posts: 356
Points: 96
Re: Rate Royal Rumble 2013
---
1
Because it was so predictable.
Re: Rate Royal Rumble 2013
---
4

BIG E LANGSTON actually won it one point
---
Re: Rate Royal Rumble 2013
---
People liked it at first saying "oh this is going to be the best rumble ever!" when Jericho came out, then at the end "AHHHHH I DID NO PAY FO THIS YA PEWF!
---
Not removing until,
Heel Mark Henry returns []
John Cena turns heel []
Wade Barrett gets buried by someone of little importance. [X] Bo Dallas
Dolph Ziggler cashes in and wins WHC []
Chris Jericho returns... Again [X]Royal Rumble 2013
"I'm a
:heyman
Guy."
---
Last edited by MeatyX2; 01-28-2013 at

02:02 AM

.
Three fucking matches and a rumble....That alone loses it a bunch of stars. Couple that with over booking, and you've got an atrocious show.

Anyone who thinks three matches and a rumble is worth 55 dollars or whatever it was, gets what they deserve

Sent from my Galaxy Note 10.1
---
Avatar Mafia: Town Savior
2012 Technology Section Poster of the Year
Heroes of Newerth Mafia: Flawless Victory (MVP)
Re: Rate Royal Rumble 2013
---
I'd say about a 6.5, so lets round that up to 7.

We all knew Cena/Rock II was coming, right? So with that inevitability in mind, it certainly wasn't a bad show. There was nothing terrible on it really. And I enjoyed the Rumble & Punk/Rock, again, despite the obvious outcomes.
Posting Rules

You may not post new threads

You may not post replies

You may not post attachments

You may not edit your posts

---

HTML code is Off

---